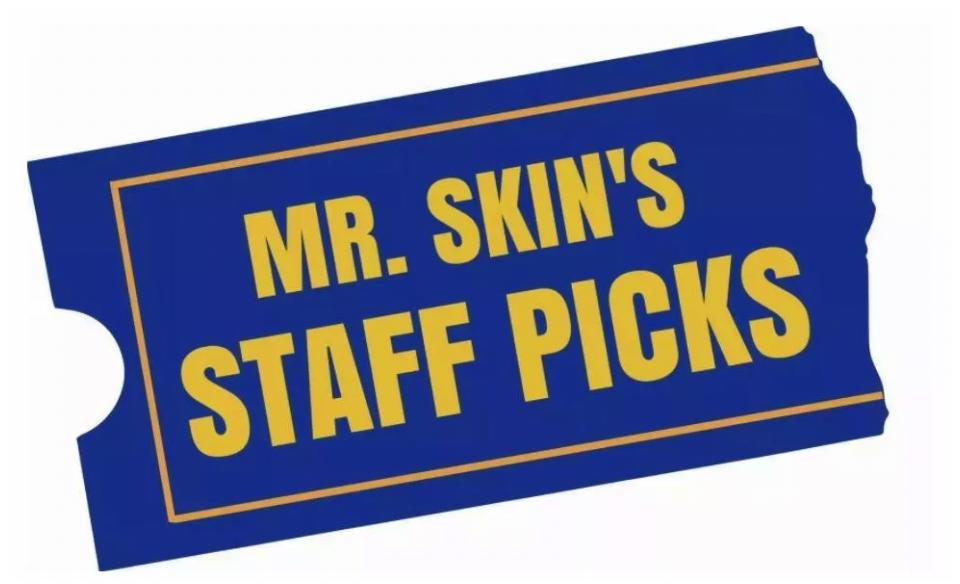 Our Staff Picks column takes you back to a time when video stores reigned supreme and the "Staff Picks" section was the place to find out what films were worthy of one's time. Of course, our version of Staff Picks has a decidedly skintillating angle, as we suss out which films from a particular subgenre are the best to find great nudity. This week, we cover a classic: Vioporn!
What exactly is vioporn? It is not totally defined, but Karina Longworth discussed in her podcast You Must Remember This this week that vioporn was a term used in a Boston Globe article about sex in cinema in 1984. Some of the movies released that year used real pornstars
I also want to point out that 1984 was a sex-filled year. These movies are cited for causing specific outrage, but this was also the year of Purple Rain and an indie film that is one of my faves, Suburbia. Sex was selling all over the place! Whether it was mainstream of low-budget, boobs were on the menu in 1984. So what was the deal with these specific movies?
Well...they were perhaps TOO sexy. Hey, that's not my opinion! That is the opinion of the socially conservative critics who were clutching their pearls at these films. They also did better in video sales and rentals. While these were not critical or box office successes, they became classics on video. So let's take a look! This week we are recommending "vioporn":
Kathleen Turner starred as a woman who leads a double life: she is a conservative and respected architect during the day and at night she is a sexy prostitute named China Blue. Suddenly, her life is torn asunder when one of her clients starts stalking her. She is scared for her life, but it is made even worse when a preacher is determined to save her soul. Jesus, can this woman know any peace?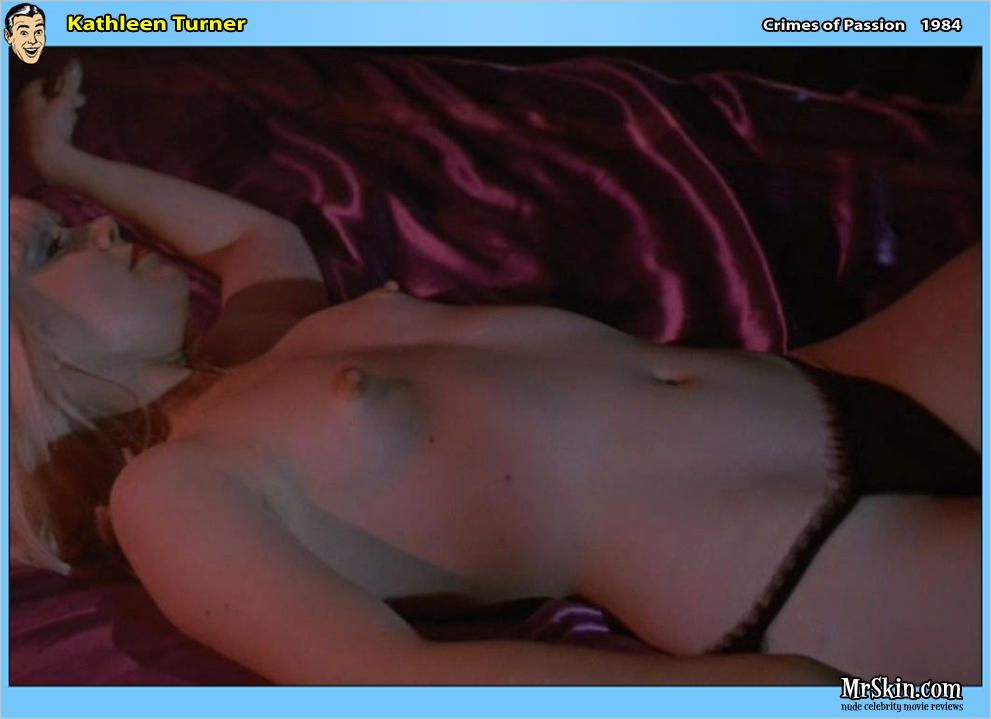 Kathleen Turner shows her boobs three times while co-star Janice Renney also goes nude twice. The tense film circulates around Kathleen's character's sexuality which is sort of the point of "vioporn". These films live in the realm between thrilling suspense and explicit sex. Crimes of Passion, and the other films we will talk about in a moment, are all about psychosexual games.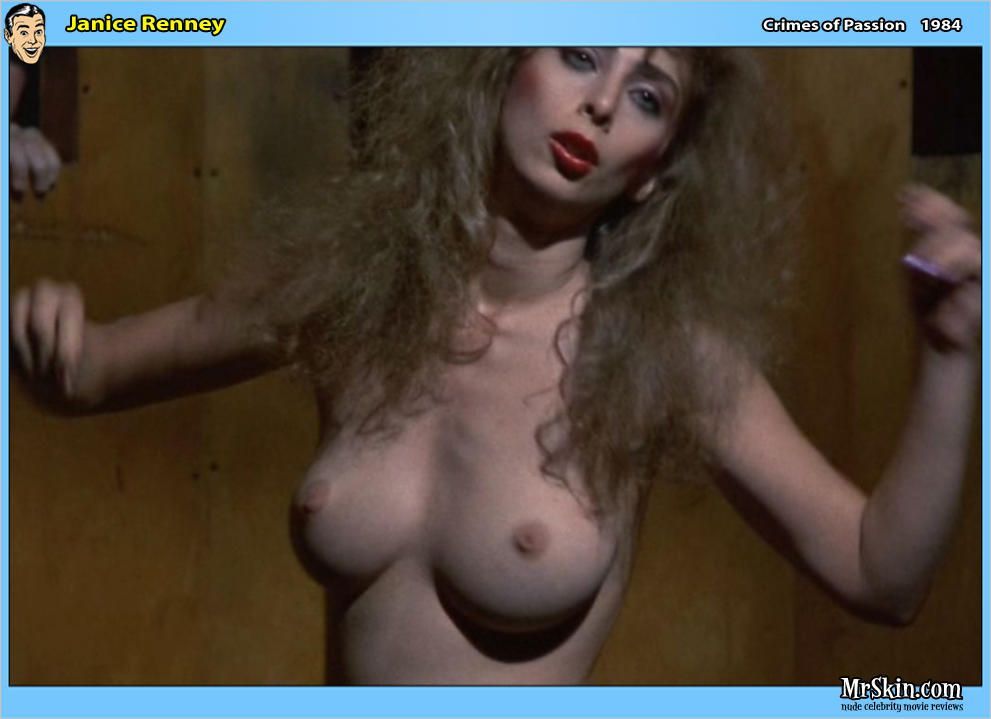 The great Ken Russell directed Crimes of Passion and he was no stranger to controversy. He's the one who directed The Devils, after all. Originally Russell was going to be slapped for an X-rating for this film, but he made cuts and re-imagined it and managed to get an R...and then he put some of those cut scenes back in. Thank goodness!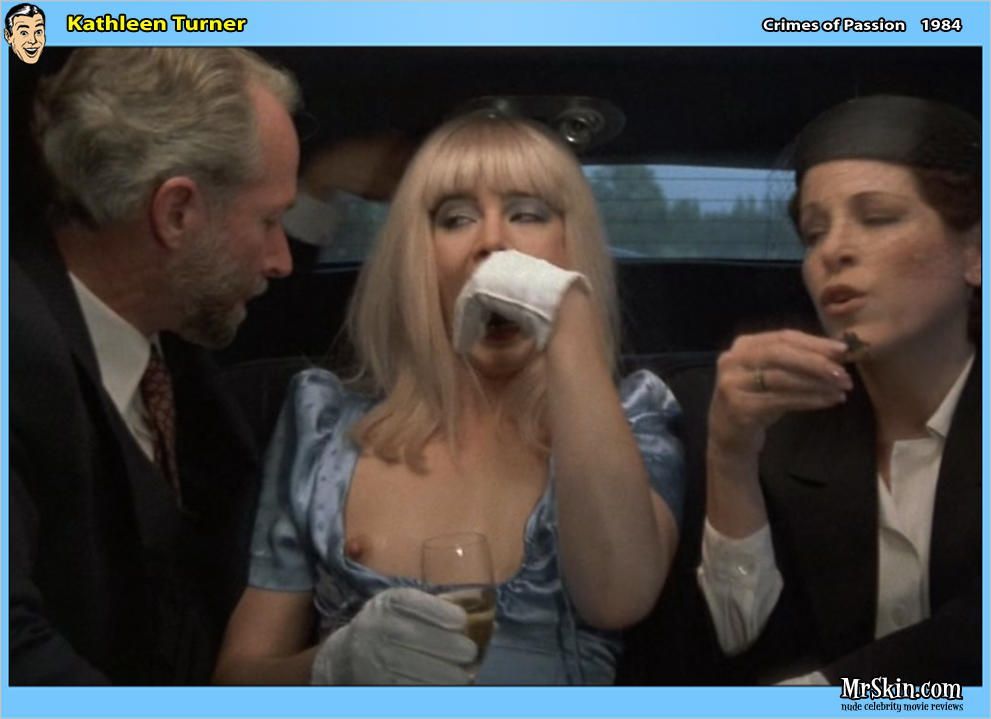 Brian De Palma directed this Hitchcockian thriller about a struggling actor who also struggles with claustrophobia. His phobia causes a lot of problems and he loses his relationship, friends, and a place to stay. He stays with a friend who has a big telescope which lets him spy on some sexy neighbors. There is a TON of sex in this movie and talk about sex because some of the characters are pornstars. Melanie Griffith plays a porn star named Holly Body who has a punk haircut while also playing a hot neighbor that likes to undress as our leading man watches.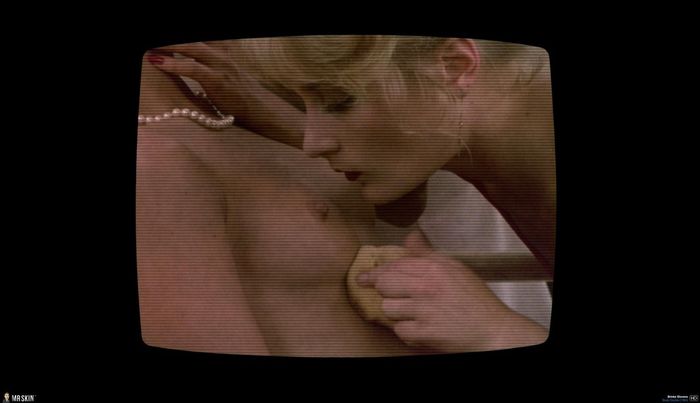 It's appropriate that Melanie Griffith would star in an ode to Hitchcock considering her mom is Tippi Hedren, star of The Birds and Marnie. Real pornstars were tested for the film - specifically the masturbation scene - including Jamie Lee Curtis who was Melanie Griffith's friend. Barbara Crampton made her feature and her nude debut in this film.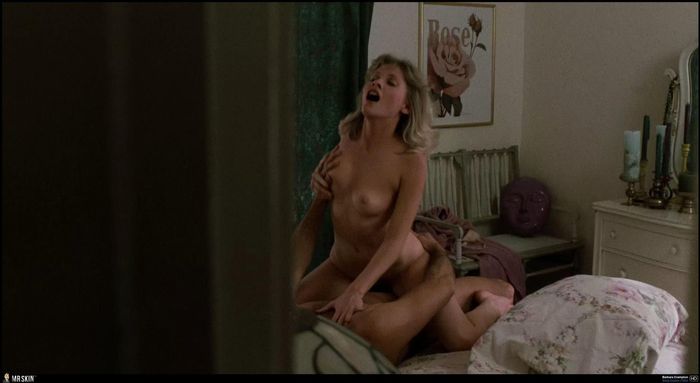 This film is genuinely pretty good! It draws on several Hitchcock films for reference like Rear Window and Vertigo and it perfectly blonds sex, comedy, and suspense to make a hot thriller for the 80s that would make ol' Alfred proud. De Palma really wanted to push boundaries in this film. He even wanted to officially film the first unsimulated sex scenes in Hollywood, but the studio fought against it.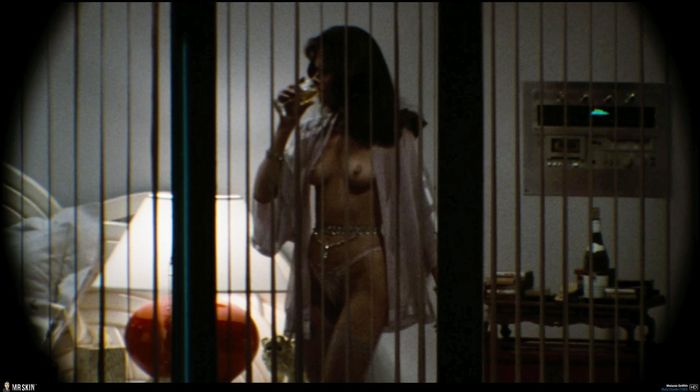 Brian De Palma allegedly got the idea for the film when working with Angie Dickinson's body double for her shower scene in Dressed to Kill. He started thinking about the role of a 'body double' and his ideas went from there. Critics did not like this film at the time of its release, but analysis of the film has since softened.
Here's a much tamer vioporn film that ended up causing a lot of outrage. Why? Let's find out! A cat burglar robs a housewife, Barbara Williams, who is also sexually unsatisfied. Her husband is a rich author who is too busy for her. The cat burglar steals her diary and then uses it to try to seduce her. There is not as much nudity, but the movie did cause a slight stir at the time for turning a criminal into a sexy hero.
Longworth mentions that a particular film critic railed against Thief of Hearts, Crimes of Passion, and Body Double as "near-pornographic" films. He worried that this was a troubling trend! These sexy films that "went beyond softcore status" were being released nationwide which worried the critic who felt these studio-approved films were emblematic of a national sickness. Hey, this national sickness sounds pretty hot to me!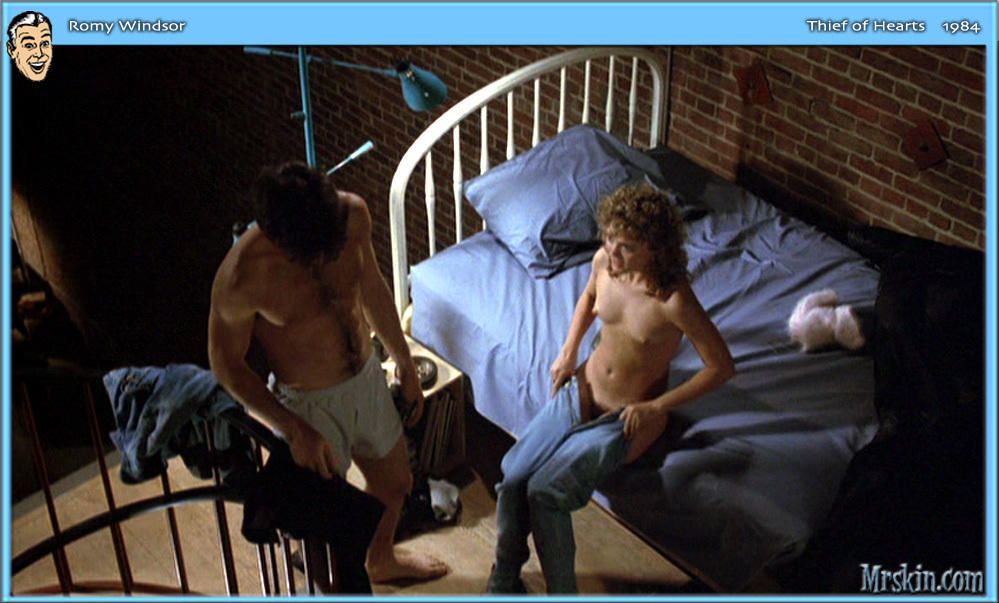 The critic seemed most upset that the movie appeared to be "anti-worth ethic". Huh? He railed against the fact that the husband was a workaholic and thus the wife felt neglected and shamed for working too hard. Ultimately, the movie is not at all about that. The wife rejects the cat burglar and recommits to her husband who continues to work too hard. So what was this guy's deal? We'll never know and we'll never know why he didn't just let his horniness override his critiques.
This film was not mentioned in Longworth's podcast or in the film reviews that we have mentioned, but I think it counts. Blind Date is a little-remembered psychosexual flick that also delivered Kirstie Alley's boob debut. In fact, this early role for Alley was her only real nude scene and the young raspy-voiced minx is surprisingly hot in this movie.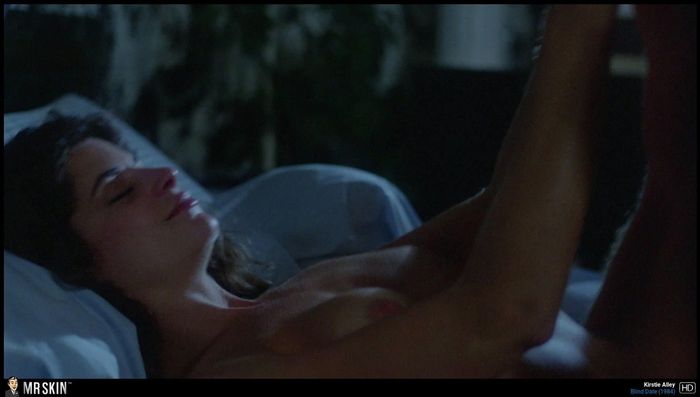 She is outdone by curly-haired actress Marina Sirtis who asserts herself as worth watching when she takes off her shirt and lays back in bed, ready for some hot BDSM play from her lover who ties her to the bed. He then uses a pencil to scribble on her body which confuses her. She had no idea that her lover is a serial killer - and also a former executive who went blind and was given a weird device to allow him to see the world as if he is in a video game. It's weird! But like in the other movies, there is plenty of sex and violence.