Have you heard the news about Sophie Turner? The Game of Thrones actress is getting a divorce. I feel sad for her - mostly because she seems surprised and devastated by the news of her own marriage's downfall - but I can't help but feel some optimism about this nude. It means that Sophie is single and we can all safely lust after this lovely lady and maybe, just maybe, hope for a date with Sophie Turner.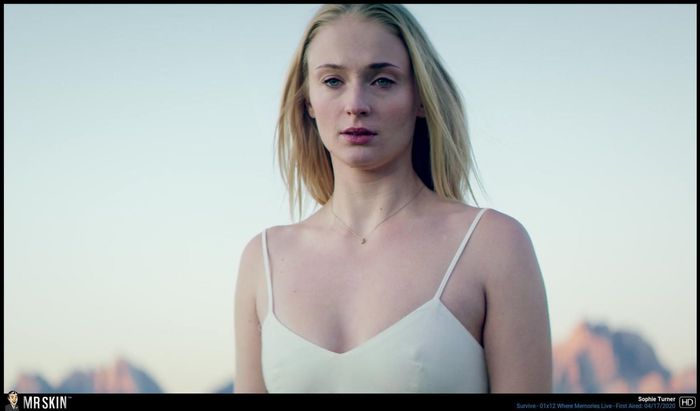 The 27-year-old actress and new mother is facing singledom again after her hubby of four years filed for divorce last week. She was married to Joe Jonas of the famous brother boy band The Jonas Brothers. The couple seemed crazy about each other, but rumors about the reasons for their divorce are swirling.
It is alleged that Joe did not like Sophie's party-girl lifestyle...but interviews from just a year or two ago show Sophie talking about how much of a homebody she is. So which is it? We don't know, but it sounds like a sad and messy divorce is ahead of the sophisticated sexpot.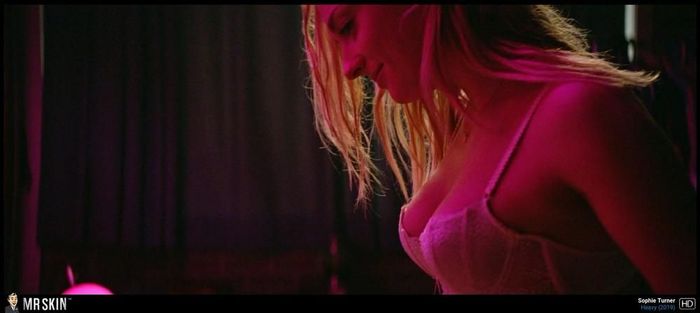 Let's ignore the rumors for now and look at Sophie's sexiest scenes to celebrate her singledom.
She never went nude on Game of Thrones, but the British babe did show some slight cleavage here and there. Her role as the redheaded Sansa Stark launched her into fame and had everyone falling for this stunning beauty. Her statuesque looks gave many fans of the fantasy series a lot of sexual fantasies surrounding Sansa Stark.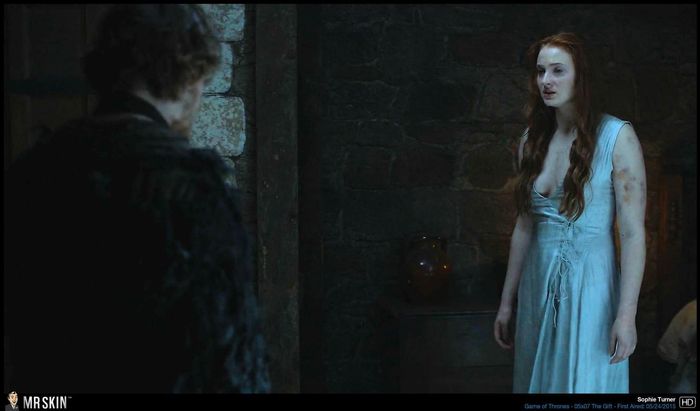 She technically finally went nude in the 2019 film Heavy, but it was not heavy nudity at all. It was essentially a nip slip. That being said she messed around in bed in her bra and panties, showing off her tall and hourglass figure while she straddles her man and then lays around in bed.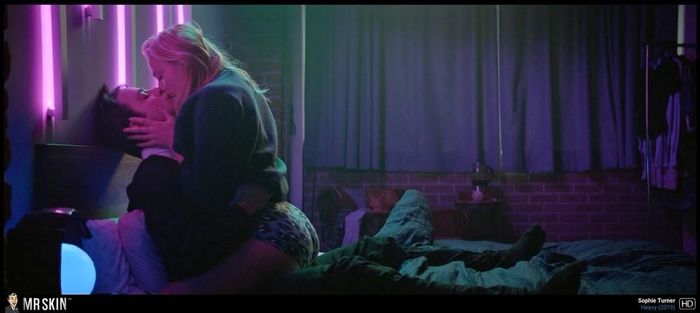 In 2020's Survive, she survived a shower scene completely nude without showing us any of the goods. She plays someone who survives a plane crash and has to survive her way through an icy wilderness. You would think that would mean more nudity, but it really doesn't. That being said, she does look absolutely stunning even when she is fighting for her own survival.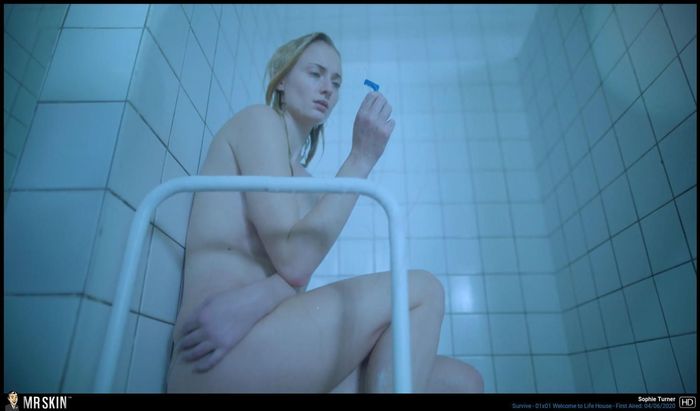 She showed off A LOT of cleavage in the movie Josie. In this 2018 film, she plays our lead Josie, a rebellious high school student who goes on an adventure and meets a man who is a total loner. They become good friends and have everyone question their relationship. That dude questions it, too, after seeing Josie's juggalicious cleavage.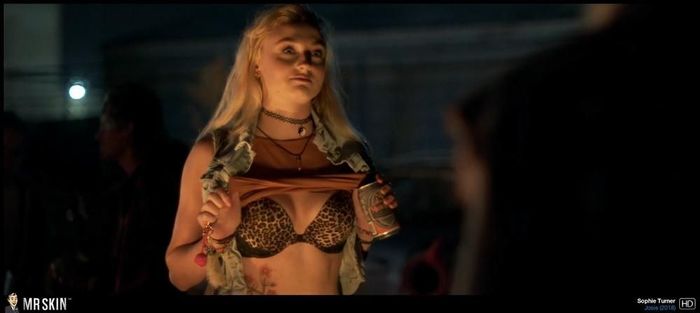 I can't help but wonder if the single Sophie will go nude now. She has to get back at her ex, entice her audience and potential new husbands, and show us just how hot she is. Whether or not she truly is a party girl (if she is, then let's see some hot party scenes), I am very hopeful for Sophie Turner's nude scenes in the near future!