Modern Family star Sarah Hyland has grown into a sexy cutie right before our very eyes. We love that this gorgeous woman enjoys flaunting her bikini body on Instagram because that's the kind of thing we follow social media for. Following Sarah on Insta gives us a peek into her cleavage like in this recent pic:
She also posted an award-show picture of herself in this little black dress and claims that she was wearing spanks and put chicken cutlets in her bra to give her chest a little more oomph. What do you all think? Are those natural and Sarah is being modest or is she using Hollywood trickery to make her cleavage look more massive? Either way - she's skinfullysexy!
Sarah's shown off her impressive cleavage on Modern Family before which is how we know she is good at working with what her mama gave her. Just look at these mams bursting out of her bikini top!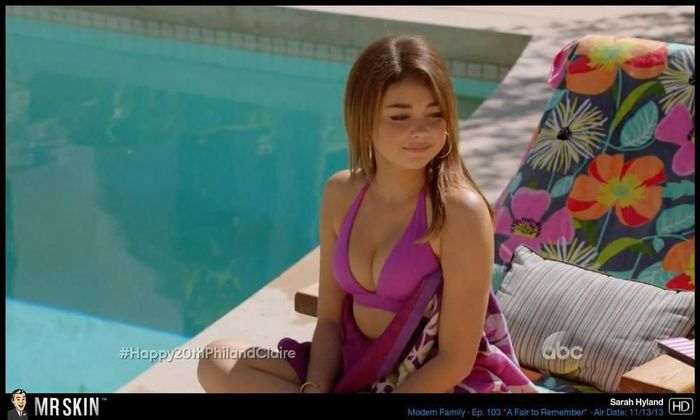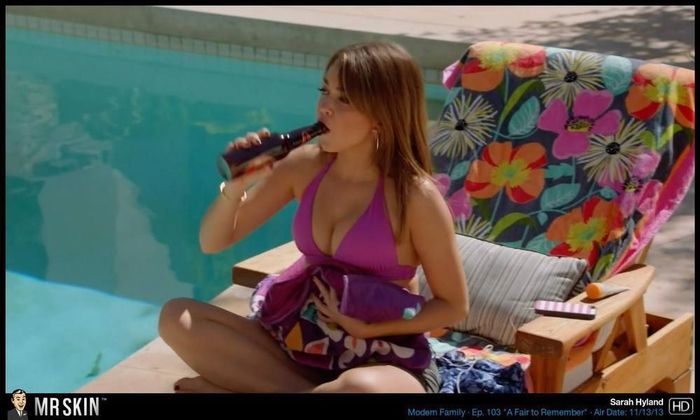 She's also gotten a little flirtatious with other women in the past. Sexy Sarah is growing into an actress with a lot of depth and makeout skills.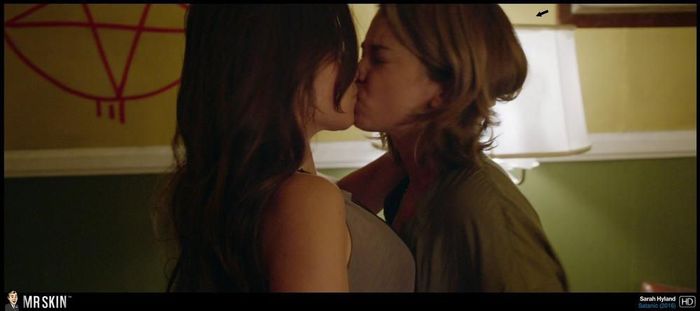 Keep making out with girls and flaunting your top, Sarah! We'll be watching because we're your most skintasticfans.