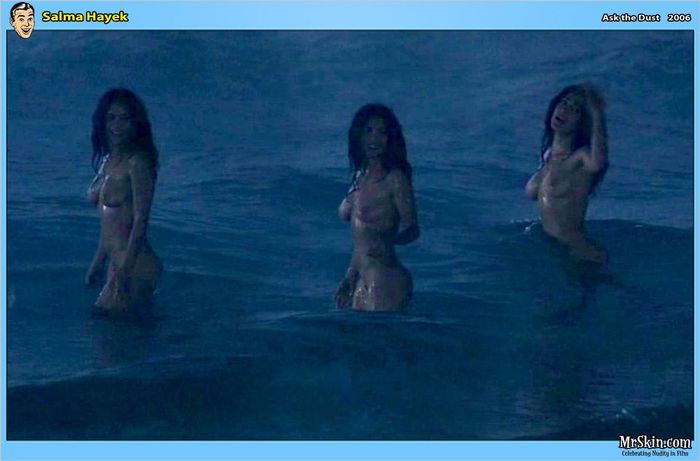 Now this gives the phrase "sharpening your lance" a whole new meaning. Salma Hayek has officially gone from the Wild WIld West to the Champs-lyse...she's being knighted!
That's right, this week the office of the French President Nicholas Sarkozy announced that the Mexican firebrand (who is married to French businessman Francois-Henri Pinault) was hand-picked by the president (he prefers his right) to receive the title of "Chevalier," or "Knight", in the French Legion of Honour.
While Skin Central firmly believes that Salma does a great service to any country simply by being there, believe it or not some French officials are not happy to share the title with the Frida star. The British newspaper Telegraph UK reports that a French finance minister has turned down his award, saying Salma's nomination "made a mockery of this high distinction", and the French L'Express newspaper wrote that "Napoleon would be turning in his grave." Yes, but Napoleon didn't have gravity-defying gazongas like Salma's, so who cares? His wife Josephine, on the other hand...yowza!
Despite the controversy, Salma is expected to receive the honor some time in the next two months at the Palais de l'lyse in Paris...but you can see her nude right now here at MrSkin.com!