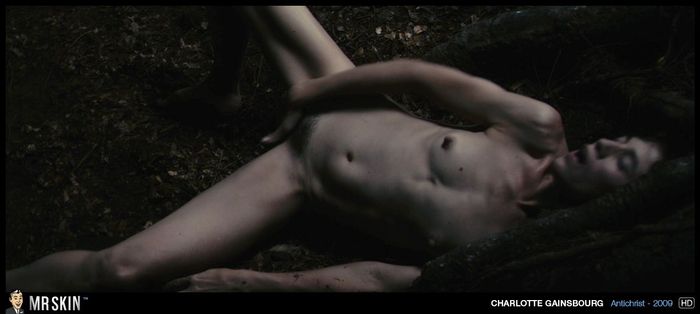 It's a well-established fact that Charlotte Gainsbourg and Nicole Kidman have no problem stripping down on screen. But these Mr. Skin Nudity Hall-of-Famers are taking things to the next level with their new movie Nymphomaniac.
Directed by Danish arthouse star and famous crazy personLars von Trier, Nymphomaniac purports to document " the erotic life of woman through the age of fifty." Von Trier claims that the sex in the film will be real because "I can't make a film about the sexual evolution of a woman from zero to 50 without showing penetration." No arguments here, Lars!
Von Trier has produced hardcore porn like Constance (1998) in the past, so his statements aren't much of a surprise. But to get big name Hollywood stars involved in real sex scenes? That's nudes--uh, news-- to us.

Gainsbourg's co-star Shia LaBeouf (who seems to be in something of a wild phase lately what with getting naked in a music video and comparing Transformers to a finger up his ass and all) broke the news in an interview with MTV:

"[Nymphomaniac] is what you think it is," LaBeouf said. "There's a disclaimer at the top of the script that basically says, we're doing [the sex] for real. And anything that is 'illegal' will be shot in blurred images. But other than that, everything is happening. [I'll do] whatever's asked. I think all of us are."

We're going to resist the urge to make a LeBeouf joke right now and just let you know that you can see Nicole Kidman and Charlotte Gainsbourg spectacularly nude in Eyes Wide Shut (1999), Amoureuse (1992) and more right here at MrSkin.com!