This Halloween weekend, our very own Master of SCAREmonies Mr. Skin has compiled his picks for the ten most terrifying, titillating horror movie nude scenes of all time. The thrills run the gamut from '70s arthouse atmosphere to modern B-movie cheese, but these scenes all have one thing in common- loads of celebrity skin: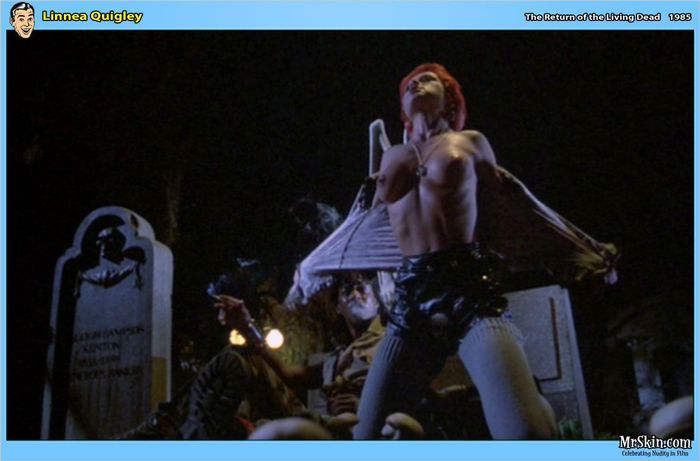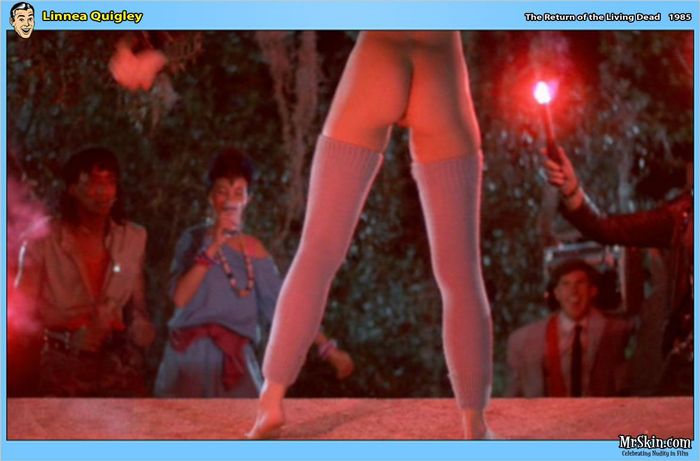 10. We kick off our Top 10 with scream queen Linnea Quigley's graveyard striptease in Return of the Living Dead (1985). Linnea's a skin veteran who's gotten bare in 39 movies, almost all of them horror. But we love her breast as punkette Trash, who hates only one thing more than the Man, and that's wearing clothes. The only Trash you'll be making is a wad of Kleenex when you see her totally nude (save for a crotch patch and legwarmers- hey, it was the '80s) graveyard striptease. Lucky stiffs.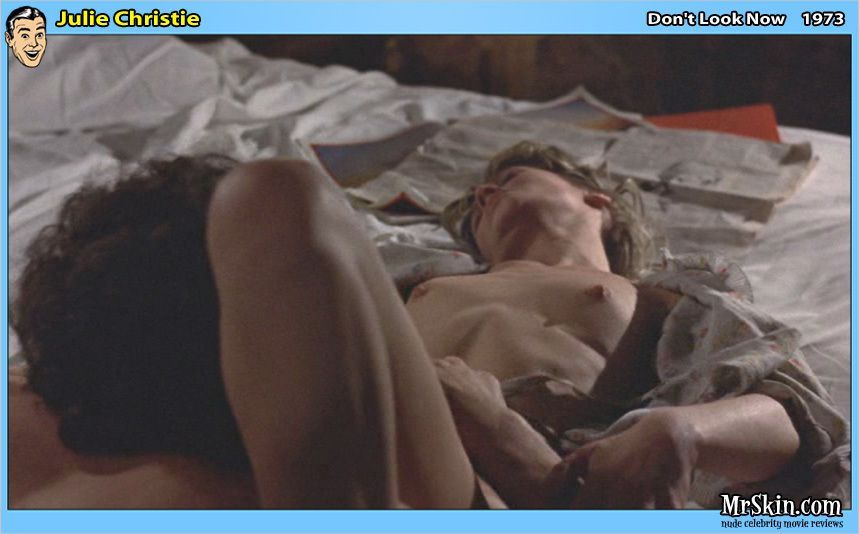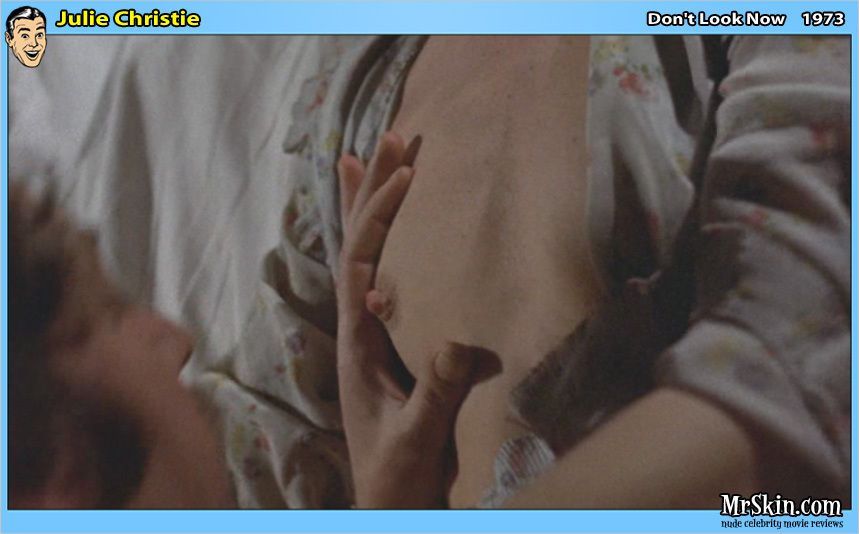 9. Julie Christie stars as a mother wracked by grief in the atmospheric, arty ghost thriller Don't Look Now (1973). Julie and her onscreen husband Donald Sutherland are emotionally shattered when their daughter suddenly drowns, but when Julie starts seeing apparitions of a little girl in a red raincoat (the outfit their daughter was wearing when she died), things take a turn towards the supernatural.

You'll get more than a glace at Julie's jugs in a graphic sex scene that's so realistic, 37 years later people are still debating whether or not Julie and Donald are actually screwing on screen. Julie's keeping mum on the (sk)incident, but in his memoir British movie producer Peter Bart , who was present at the shoot, says "It was clear to me they were no longer simply acting: they were fucking on camera." Now that piques our skinterest.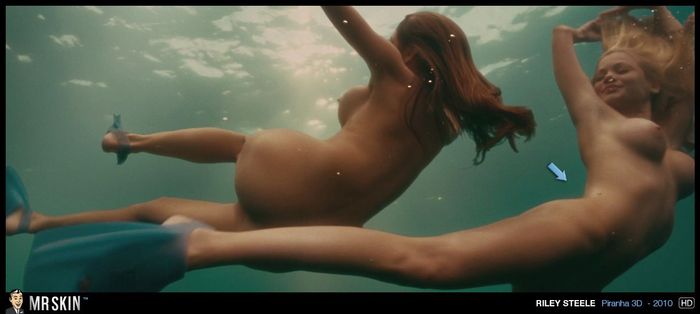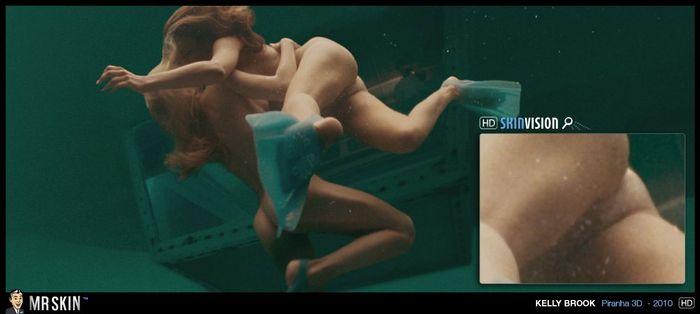 8. Riley Steele and Kelly Brook re-define "fish food" with their tuna-tastic underwater lesbian scene in Piranha 3D (2010). This is the sexiest nude scene in a movie simply stacked with veteran porn stars (like Riley) and B-Movie queens (like the volcanically voluptuous Kelly) in a glorious bacchanal of boobs and blood. Both girls bare boobs, bush, and butt as they performed a Little Mermaid routine that'll give you a big, big tail. Piranha 3D won the Anatomy Award for Breast Picture of 2010, and the sequel, Piranha 3DD, is due next year.

Want to watch these horror hotties in action? See them all (and then some) on our Mr. Skin's Favorite Horror Movie Nudes playlist NOW!