When it comes to nudes at the box office this weekend, don't bother- the Green Lantern can make anything he imagines appear with his power ring, and the best he could do is a shot of Blake Lively in a tight, cleavage-revealing dress in the last 5 minutes of the film. You can get waaaaay better pics of Blake right here on this very blog!

No, for this summer blockbuster season, DVD is where it's at for nudes. Join us as we rub down two upcoming DVD releases with so many bodacious blonde boobs, bushes, and butts, why bother to leave the house?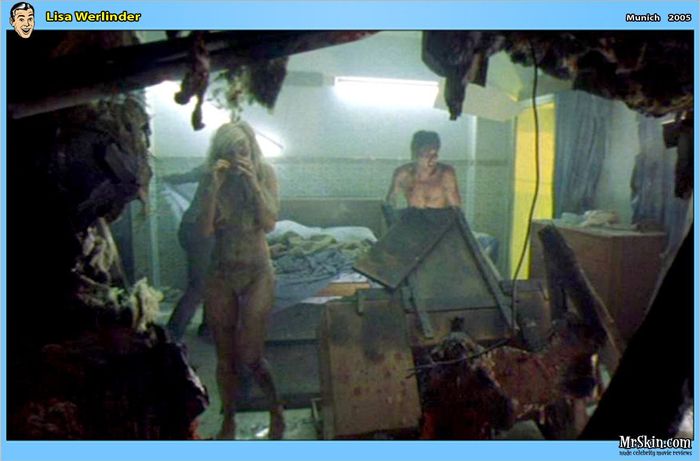 The Swedes have an amazing track record for skinema, and the titillating tradition continues June 21 as A Swedish Midsummer Sex Comedy hits DVD in America. Promising to take you to "the land of the midnight fun," this raunchy romp stars Lisa Werlinder, who previously bared her Swedish meatballs in Munich (2005). Lisa keeps her skirt on (this time), but nudecomer Annica Bejhed gets naked three times in the film, skincluding an incredible shot where the camera pans down her naked body, from her bare breasts to her blonde bush to the tips of her wiggling toes. Throw a nude and very, very pregnant Kari Hamfors Wernolf and a lake full of Swedish skinny-dipping snatch, and you've got yourself a midsummer to mam-ember!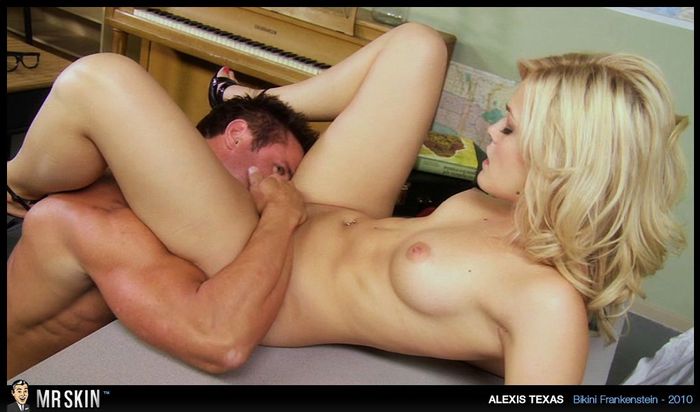 Bottle-blonde porn babe Alexis Texas follows in the foxy footsteps of Sasha Grey, Marilyn Chambers, and dozens of other porn stars who have gone "mainstream" when she stars in Bloodlust Zombies, on DVD July 5. Alexis might not be taking it up her Texas twat in this flick, but everything's still bigger in Texas when she bares boobs banging her boss 8 minutes in...and 9 minutes in...and 11 minutes in. She also strips down for more apocalyptic anatomy when she changes into a hazmat suit one hour, 11 minutes in. Sprinkle a hearty helping of topless female zombies on top, and you've got a skingoria sundae that'll make you lust for more than just blood!
Stay tuned right here at the Mr. Skin blog for updates on all the breast upcoming releases on DVD!