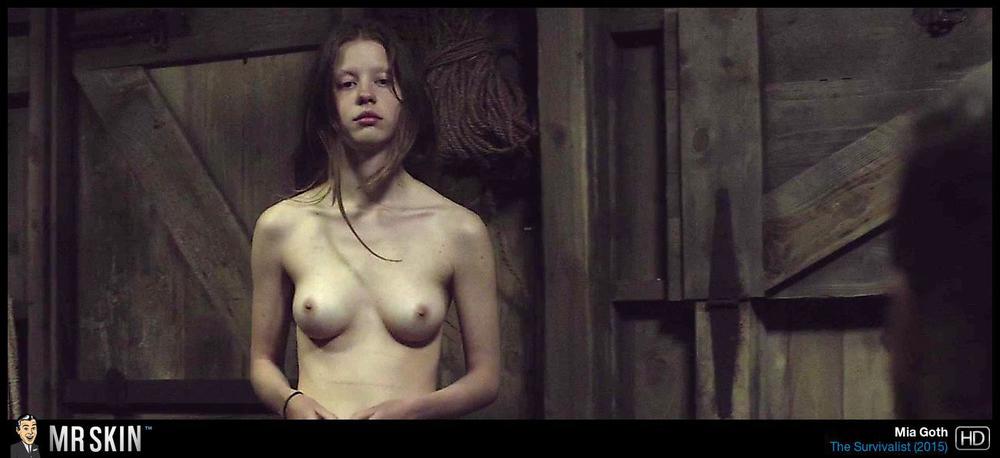 The Only Thing We Know For Sure Is Mia Goth Looks Great Topless
It is pretty safe to say that Shia LaBeouf has gone off the deep end a couple of times, done and said some crazy things, and we can argue whether or not it's real or fake, but you would think that when it comes to marrying the beautiful Mia Goth, Shia would have all his ducks in a row. Apparently, that may not be so, according to Clark County Nevada.  
Even though we have photographic evidence that Shia LaBeouf and Mia Goth are getting hitched, the official Twitter feed for Clark County Nevada (yes, a county clerks office has an official Twitter feed) is saying there is no marriage license on the books for the LaBeouf Goth nuptials. And while that's a real head-scratcher, I really only have one question—is Mia Goth going to keep her name? I mean, Mia Goth really fits her. I don't know if it's her real name or not (nor do I much care), but it's a great name. Mia LaBeouf… that doesn't really have the same ring to it. Also, Mia Goth is really, really hot when it's topless.  
I guess I can understand maybe that Shia and Mia were all excited to get hitched and everything, but you gotta do the paperwork. I know there's that saying "pictures or it didn't happen", but when it comes to marriages the saying should be "license or it didn't happen."