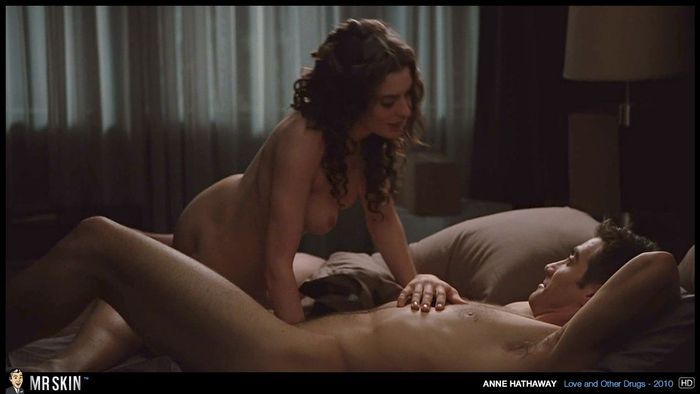 Girls are going wild this week on DVD & Blu-Ray as Oscar hostess Anne Hathaway gets high on nudity in Love and Other Drugs, Cher & XXXtina Aguilera bump n' grind in Burlesque, J-Lo cracks the cleavage case in Out of Sight, and Hilary Swank manhandles Chloe Sevigny in Boys Don't Cry.
Love and Other Drugs

Jake Gyllenhaal is a pharmaceutical rep who gets the job of pushing Viagra in the romantic comedy-drama Love and Other Drugs. At the same time, he meets and falls for a woman with Parkinson's disease (Anne Hathaway) and starts a roller coaster romance. Along the way, we get some great look at Anne's bare boobage and butt in four glorious scenes. Who needs Viagra with those around?
Burlesque
In the campy musical extravaganza Burlesque, pop tart Christina Aguilera is a small town girl who dreams of being a stripper that doesn't take her clothes off and sings a lot, aka a burlesque artiste. She finds her place in a neo-burlesque club run by a former dancer named Tess (Cher) and staffed by babes like Kristen Bell and Chelsea Traille. There are plenty of "sexy" costumes in this picture, most of which takes place in a burlesque club, but exactly as much nudity as anyone who's been to a burlesque club would expectnone.
Out of Sight
Is it a good movie? No, it's only about the coolest, hippest motherfucker ever committed to celluloid, and it's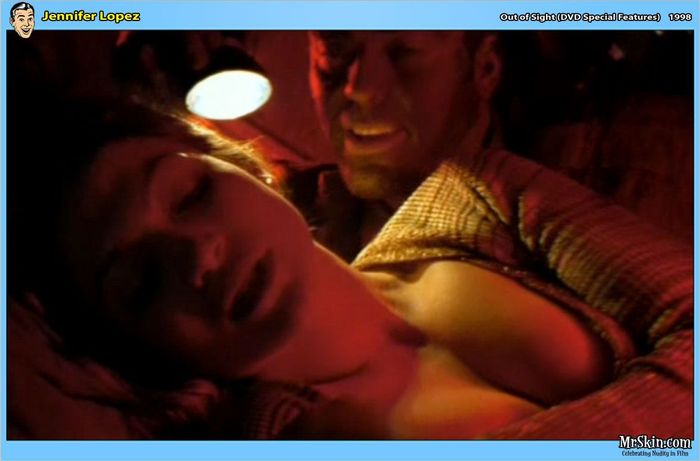 now nude on Blu-Ray. Jennifer Lopez and George Clooney are lovers on opposite sides of the law in this super-sexy style juggernaut. Jennifer's famous caboose stays in her jeans, but she shows a great deal of cleavage in the expanded full-length version of the trunk ride with Clooney. Some people think her nipples may have been visible, and thanks to the magic of Blu-Ray J-lo's jugs are clearer than ever. From booby bandits to cleavage capers, if you need a private dick, Mr. Skin's your man!