It's time to play Guess That Rack, Mr. Skin's favorite game to play where we guess a celebrity based on her bodacious boobs alone. Ready to play? Think you can guessthe rack based on one picture? Then let's get started!
First hint:This actressis only 5 feet tall.
Second hint: She has a very distinct voice which has been heard in a lot of popular cartoons.
Third hint: She has had minor success as a singer with dance tunes like "So Pretty".
Can you guess who it is? Maybe you need some help from the back.
It's Elizabeth Daily!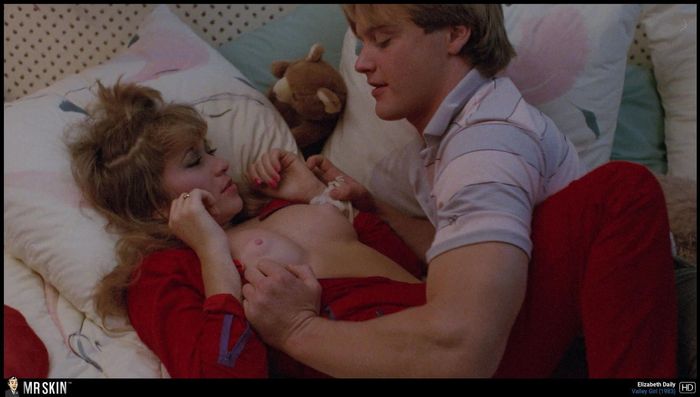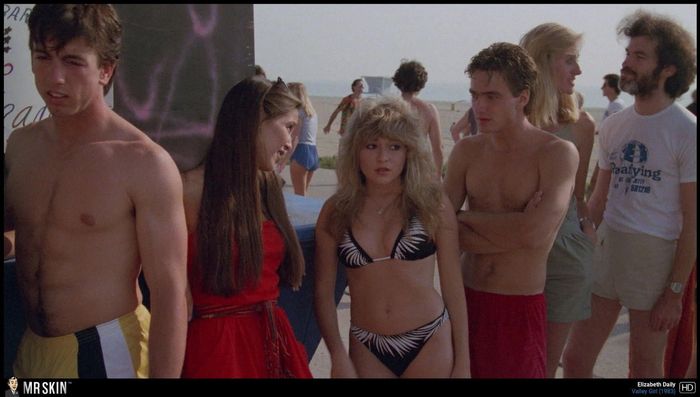 We fell in love with her in the 80s when this babe showed off her rockin' bikini bod and boobs in Valley Girl. She had nude success throughout the '80s, but she is better known for her voice-over work which sometimes credits her as E.G. Daily. E.G. has voiced Powerpuff Girls, Happy Feet, and most famously Tommy Pickles in Rugrats. It might be confusing to listen to her voice a cartoon baby boy after you've seen her nude scenes. We recommend sticking to watching her hot scenes in Street Music, The Devil's Reject and her pokies in No Small Affair. Those breasts are certainly no small affair for this petite starlet!