Santa may be making a list of who's naughty and nice, but we have some opinions of our own. Some celebs have finally exploded onto the Skin scene, stripping down for the first time, while others left us alone in the dark with no nudity to look at. So who's been naughty this year, and who's been nice?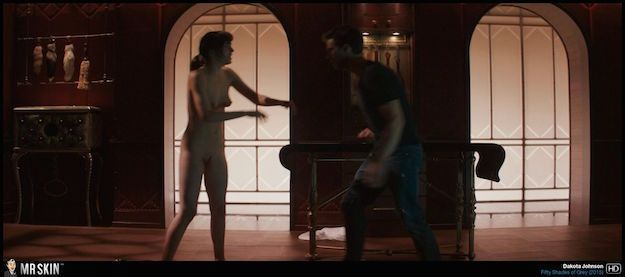 First on the list is as obvious choice: Not only did Dakota Johnson make her nude debut in the big-screen adaption of "mommy porn" novel50 Shades of Grey, but she remained nude for most of the movie, showing all three Bs over and over and over again. Is it possible to be any nicer?
Naughty:
Lena Headey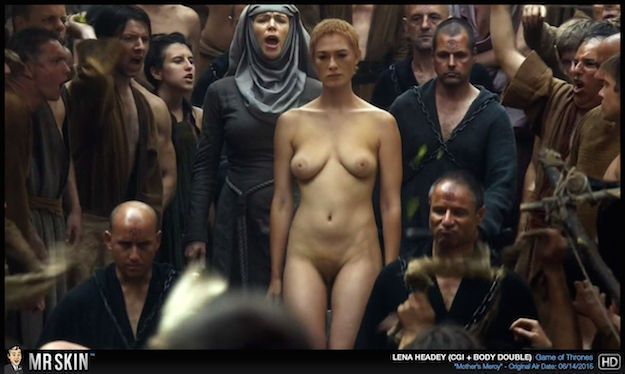 Lena Heady typically delivers the goods, but she tapped out during the infamous "Walk of Shame" on the fifth season of
Game of Thrones
. Instead of stripping down herself, she opted for a body double. Sigh.
Nice:
La La Anthony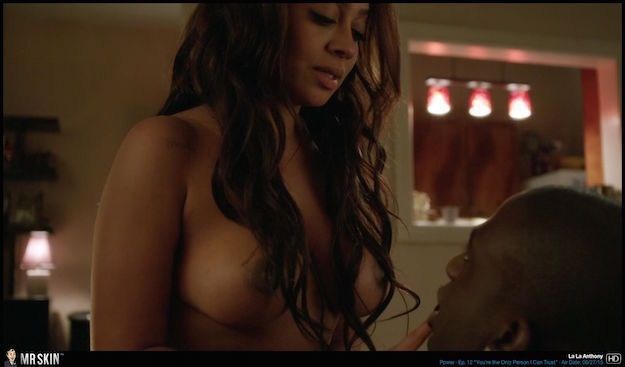 Power packed the heat this season, but one of the most notable nudecomers was VH1's La La Anthony, who gave us a close up look at her Ta Tas when she hopped on this guy's lap. We can only hope La La will let us look at those again sometime soon.
Helen Mirren's "pleasure pillows" are famous for a reasonthey're perfect. And while we've been able to enjoy them for the majority of her career, Helen recently put the lid on those cans, claiming that only her husband will see them in the future. It marked one of the saddest days we've had at Mr. Skin in a long, long time.
This model-turned-actress exploded onto the scene (and in our pants) when she went fully nude in a long, well-lit scene in
Youth
, reminding us that looking at perfect bodies like this will never get old.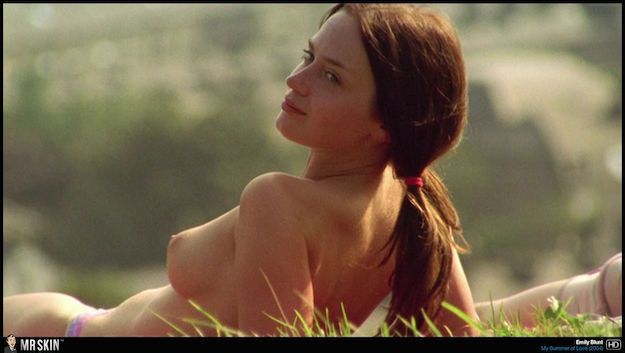 We've been treated to just one look at Emily Blunt's beautiful boobs, but she kept them under wraps in her recent movie
Sicario
, which had a nude scene written into it. She said her tits didn't agree with the task they had ahead of them, but we disagreethey look ready for any movie to us.
Nice:
Taylor Rhodenbaugh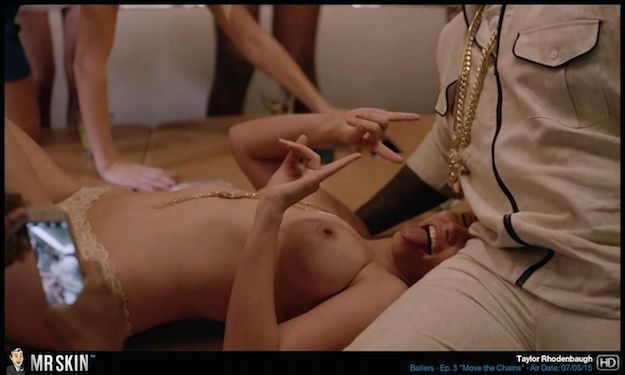 Ballers quickly became one of the best shows on TV in terms of nudity, but nothing can beat the scene when Taylor strips down to let a guy do coke off her bare boobs on yacht. We couldn't stop talking about it, but then again, why would we?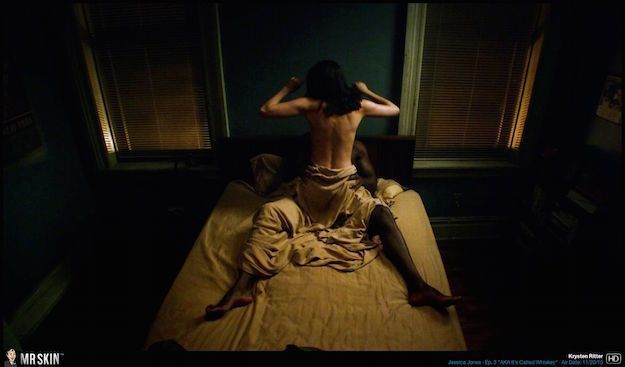 Don't get us wrong,
Jessica Jones
is an incredible show, and this was an otherwise awesome sex scenebut why don't we ever get to see Ritter's rack?? Anyone??
Nice:
Eloise Lovell Anderson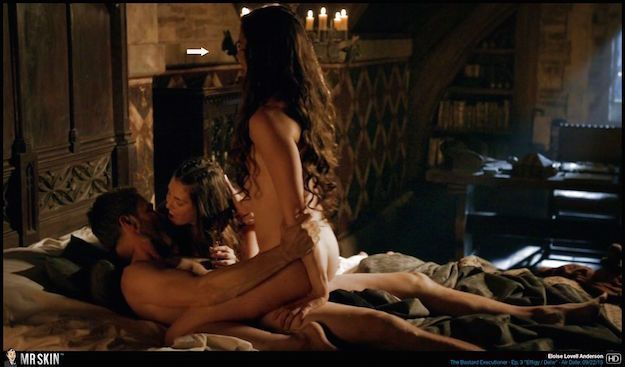 Eloise Lovell Anderson and Sophie Lovell Anderson stage the hottest threesome ever in
The Bastard Executioner
, considering Eloise stripped down for the first time and made out with her real-life twin sister. Multiple times.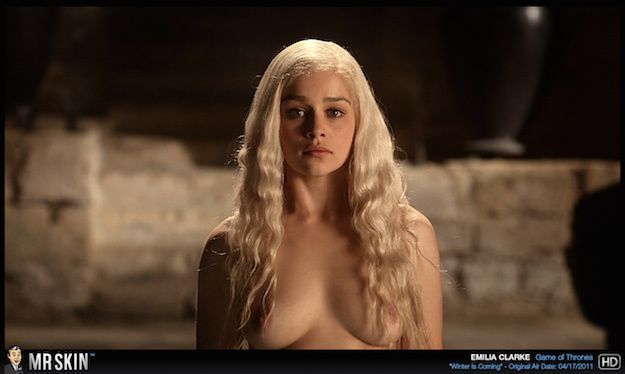 And last but not least is Emilia Clarke, who offered up epic nudity during
Game of Thrones
only to say that she'll strip down on screen no more. It's like getting a gift and having it stolen the next day.