For today's Hippie Hotties film we are going to take a look at a 1968 French film that starred 60s songstress Marianne Faithfull. This erotic, motorcycle, drama features some of the hottest hippie stars of the moment. It had a great soundtrack, sexy babes, and the open road. Could a movie be any more 60s? It's The Girl on a Motorcycle!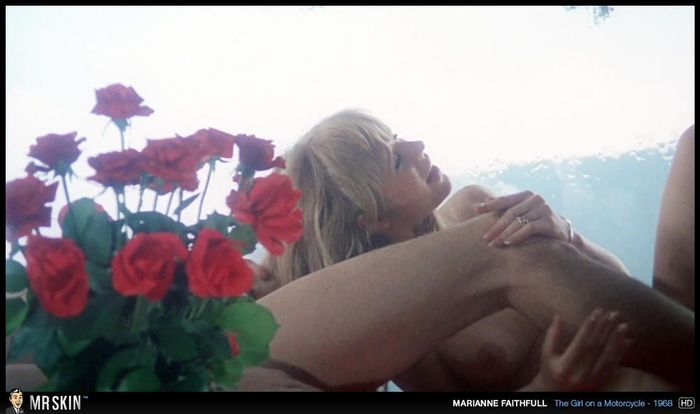 Jack Cardiff directed this film starring Mick Jagger's then-girlfriend, Marianne. Marianne plays a married woman who randomly wakes up one morning and decides to leave her settled-down life behind. She wants to go back to being a wild and free babe like she used to be when she was with her former lover. So she does!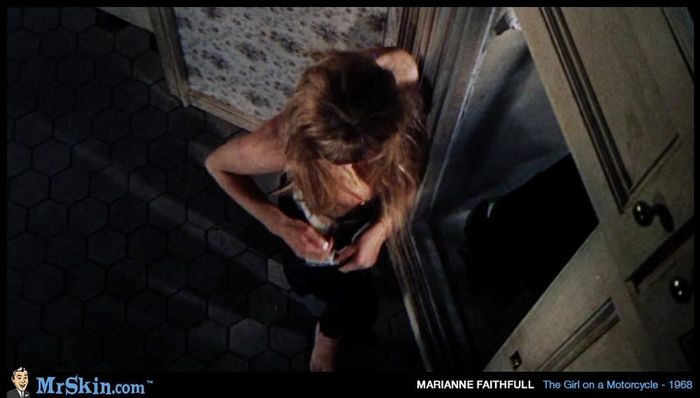 Marianne Faithfull makes zip-up catsuits sexy and cool in this film that ditched the biker jackets for full-body leather. What an enticing costume! She makes it look so easy to zip up and down. As soon as she zips up this catsuit near the beginning of the movie, we are on an adventure with her.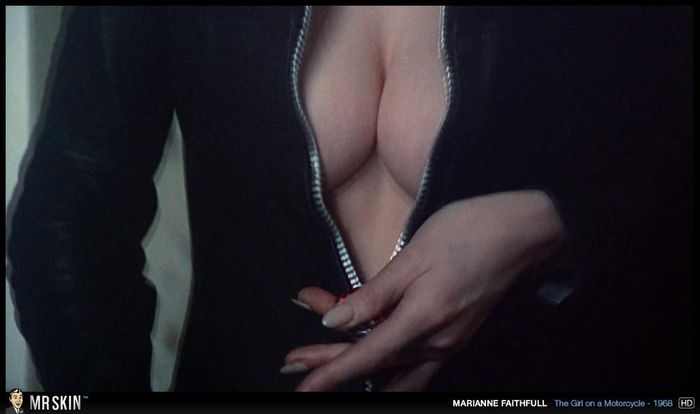 We go all over the place with Marianne as she rides her bike and does a lot of nostalgic remembering. It's in her memories that we see most of her nudity. This was one of the first movies to get an X rating in the United States (the very first was De Palma's Greetings). It was later edited down to an R rating and retitled Naked Under Leather which is infinitely more seductive than the original X-rated title.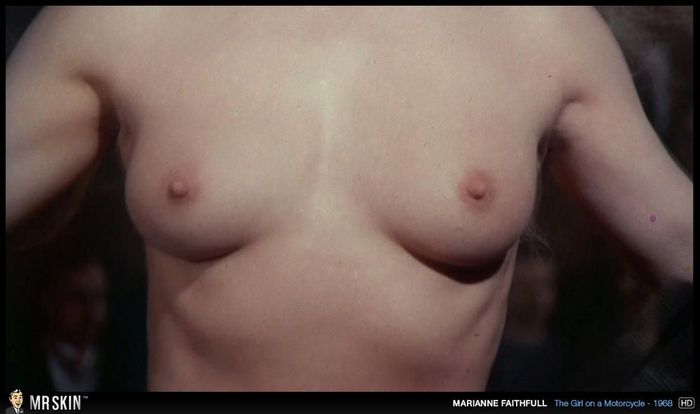 Faithfull does not use a body double for her nude scenes, but she did for some of her more daring riding scenes. Obviously, this film took the freedom felt from biker movies of the time and gave the power to a female lead, making it pretty progressive considering the other movies like this. That and the psychedelic color effects used in some scenes definitely make you feel like you're being transported back to the late 60s.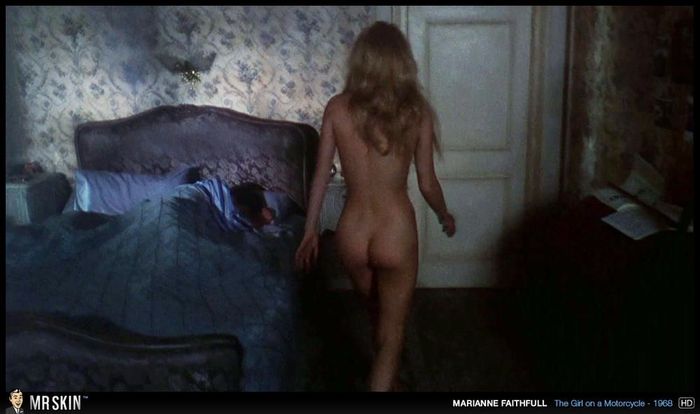 The movie was set to show at the 1968 Cannes Film Festival, but the festival was canceled that year due to civil unrest in May 1968 in France. Thus this movie met the fate that some other films like it did that year, being put on the shelf and only in select screenings. It's such a shame, too, because so many trippy and daring films were set to be shown that year and they would have likely received a lot more critical acclaim than they ended up receiving due to the festival's cancellation.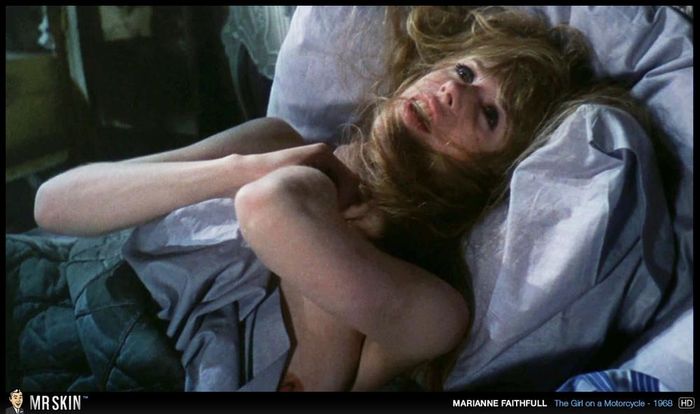 Marianne Faithfull's beauty is what makes people return to this movie. Watching it gives you psychedelic colors and sweeping landscapes that show off the European countryside. If you like French-British films and a beautiful blonde, then this is the movie for you. Remember: Marianne shows her bush!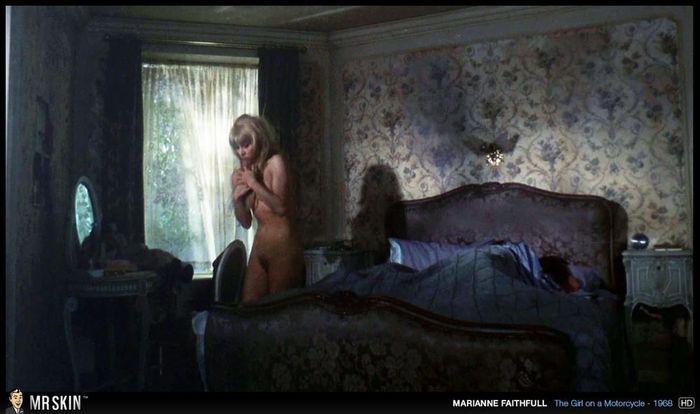 You can see Marianne's full-frontal scene here! She wakes up from a bad dream and she is totally naked when she gets out of bed before she reaches for her leather catsuit.