For today's Hippie Hotties we are getting down and dirty with a martial arts-infused 70s western. It's finally time to take a look at the 1971 Tom Laughlin classic Billy Jack.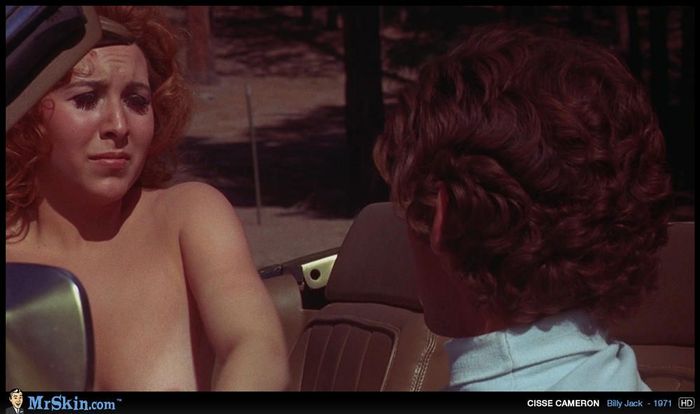 This low-budget indie film is actually part of a series of films. Billy Jack is the second in that series, focusing on the character who was played by Tom Laughlin. That character? Billy Jack, of course! Billy Jack is too cool for school. Literally! He is a half-Navajo Green Beret vet and a hapkido master. He can literally do it all and he does. He heroically swoops into small-town Arizona to help out a bunch of hippies. See? He's nice!
A bunch of hippies has started a college called Freedom School where countercultural values are taught (alongside hapkido, of course). Some conservative townsfolk don't like this hippie school. That's where Billy Jack steps in. He defends the school and the women and children of all races who go there. Billy protects them everywhere he can, including an iconic scene in an ice cream parlor where he wreaks havoc upon locals who are being ignorant to a little boy. How did Billy even know that this was happening? Movie magic, I guess!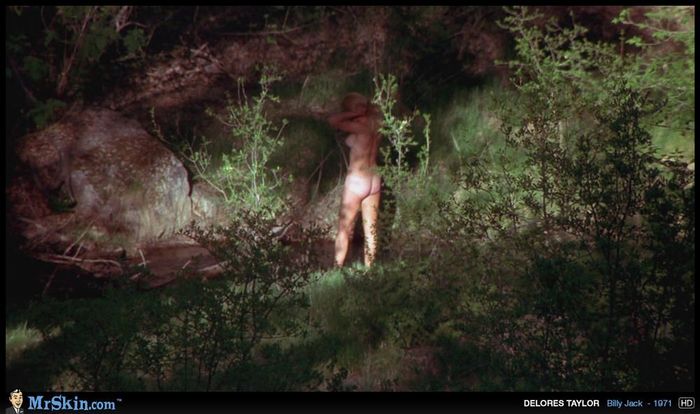 There is a lot of violence in this film that can be hard to watch. I don't just mean Western-style shootouts, although those are here as well. There are attacks on women and children, all of whom Billy defends, that can seem a little gratuitous. Between the violence and the overly saccharine messages promoting peace (by kicking a lot of people's asses), the movie can seem extremely of its time. So be warned if you are watching Billy Jack! Luckily, the nudity in this movie is not gratuitous.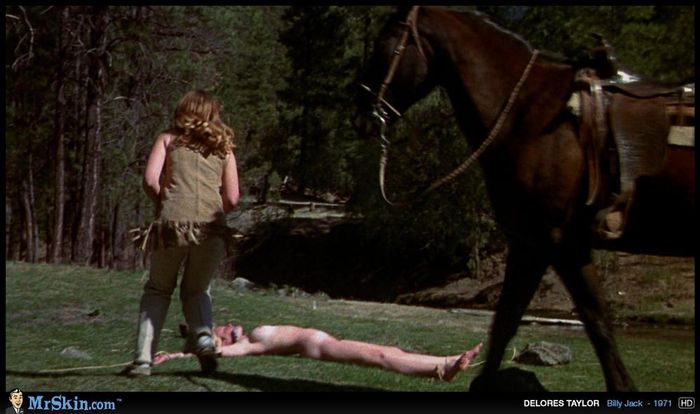 Delores Taylor plays the school director who goes for a skinny dip, showing the camera her booty from the back. When she turns around, we see that beautiful bush. She is being spied on through binoculars as she takes a nude dip in the water, showing distanced shots of her body. The scene ends with them tying up the naked Delores in the grass which you can spot here:
Cisse Cameron also goes topless when she is sitting in the car with a man who gets an eyeful when her white bra comes off. Check out those pink nipples as the redheaded minx takes it off and leaves it off.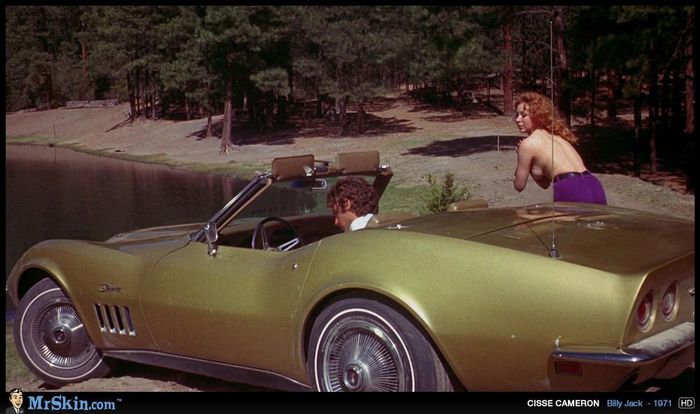 The film took years to complete having first started filming in 1969 and dropping its distribution deal with American International Pictures. After going to different studios to look for a new deal, Warner Brothers finally took the reigns and distributed the film. That being said, it was barely released so Tom Laughlin - inspired perhaps by the spirit of his character - booked theaters by himself for the film. Due to his efforts, the movie added $50 million to its initial $10 million run.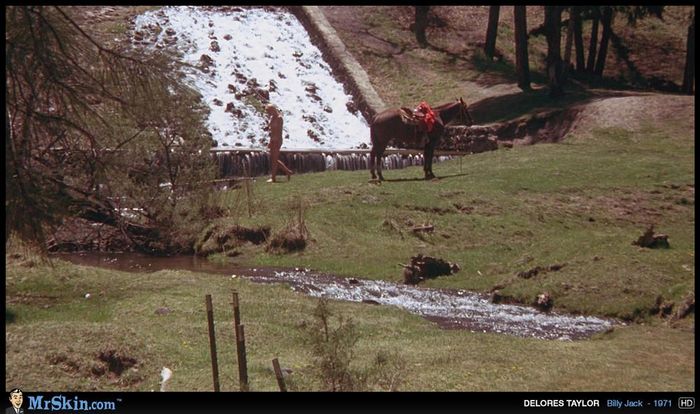 Even though the film was financially saved, it certainly was not critically saved. It has been called "self-righteous" for its cringe scenes where Billy Jack is practically a perfect hero and the bad guys are so demonically bad that it's almost comical. Yes, that is true, but if you know that that's what this movie is going into it, then you should be fine. It's an over-the-top hero vs. villains movie and the hero is here to protect the hippies who embody peace. Again, ironically, Billy is far from peaceful! He is missing his own point!
But maybe that is our hero's flaw after all. He isn't SO perfect that he can't see his methods fly in the face of peace and love. For that, we have to give Billy and his babes some cred.