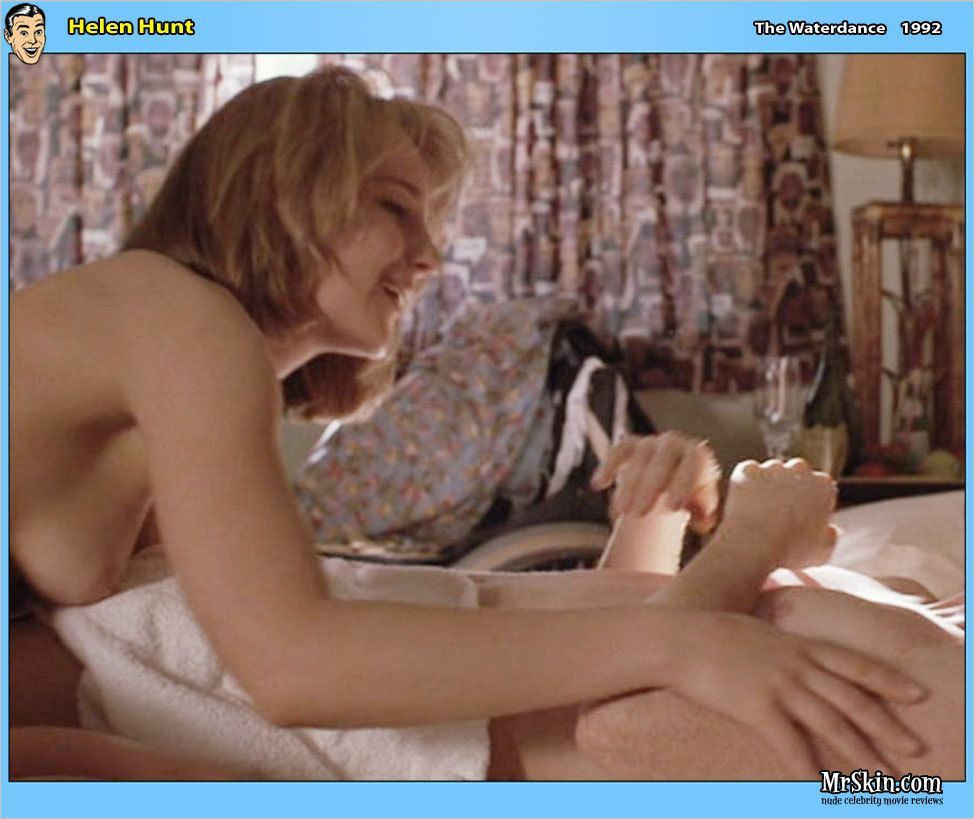 You know how actresses are always talking about how they'd go nude "for the right role"?

Although she admits she was uncomfortable with nudity earlier in her career, for 49-year-old Helen Hunt, The Sessions (2012) was it.

"I'd never heard of a sex surrogate, and I didn't even think about it, frankly I just thought, I never read a good movie, and this is a good movie," Helen tells New York Magazine's Vulture about her racy role. "She had this enthusiasm and this sense of adventure about sex, and I'd never seen anything like it."

"I could tell [writer-director Ben Lewin] had an interesting take on the whole thing," Helen says about her choice to go full frontal for the first time in her career. "I felt scared to do the part, but I didn't feel scared of [nudity]."

Not that it was easy: "I had to be vulnerable for so long...I loved it and felt liberated by it, but by the twelfth hour, I just wanted to be in my sweatpants, in my zip-up hoodie, socks on my feet, eating an In-N-Out burger in my bed," she says.

So should young actresses take on roles that require nudity? "You gotta pay your rent," Helen says. "You gotta pay your rent, and you have to feel good about your choices, you know what I mean? So wherever you can find the balance between those two things, that's the line you have to draw."

It's been five years since the last time we saw Helen Hunt nude in Then She Found Me (2007), so take a stroll down mammary lane with pics and clips right here at MrSkin.com!