Lea Michele is trending! You might remember her as the perky, high-energy girl from Glee. She has had some controversy over the years with cast members coming forward about her being difficult and toxic on set, but Lea Michele is ready to grow past that and she is ready to finally take on her dream role on Broadway. That is why she is trending today! That might make you wonder: has Lea Michele ever gone nude? Actually, yes!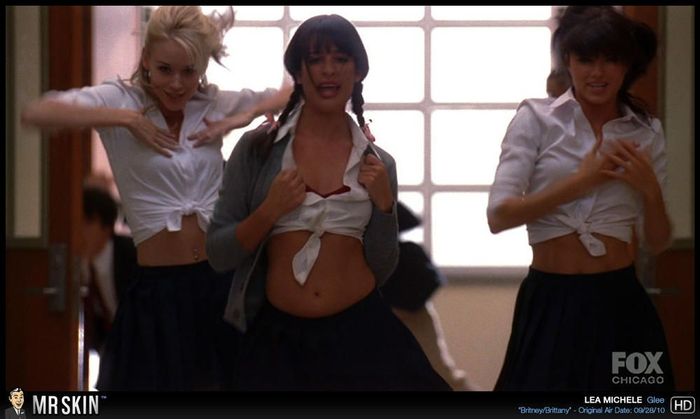 First, let's talk about the Broadway thing. This musical theater actress has always said that her dream role is to play Fanny Brice in the musical Funny Girl. Recently, Beanie Feldstein took on the role in the revival, but the reviews were not favorable. Beanie seems to have lost interest in the role and started calling out and relying on her understudy to take over for her. She took to social media to tell the world that she plans to leave the show and today it was announced that the one and only Lea Michele would take over. Lea finally gets her wish!
When Lea was a young woman, she starred in the musical Spring Awakening. In a recent 2022 documentary about the famous show that focused on teens at a German boarding school who had sexual awakenings and disobeyed their parents, we learned a lot about young Lea. We also got to see scenes in which she laid back to have sex with her co-star and she was actually topless. This topless scene was done in 2010 and it earned her a lot of critical acclaim. You might even spring in your pants!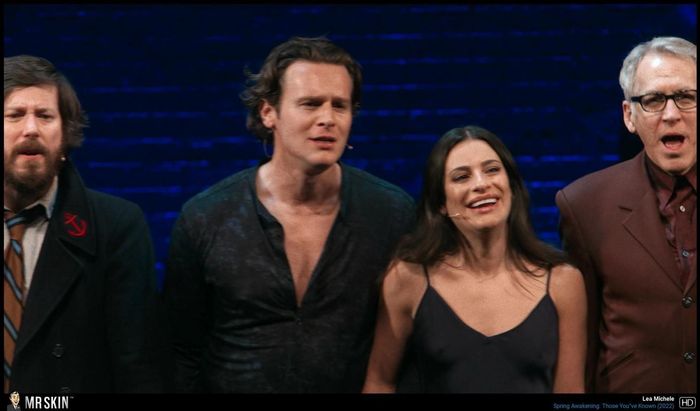 The Glee star who also starred in Scream Queens is THE theater kid. It is hard to separate the beautiful Bronx brunette from Rachel Barry, the character she played on Glee. They both have that theater kid energy that says that they would do ANYthing for the role. Well, let's hope she did not do any convincing to get Beanie to leave Funny Girl. If anything, it feels like Beanie just lost interest in doing it after the reviews came out. Enter Lea Michele who gets to do Barbra Streisand proud by reviving this very fun role.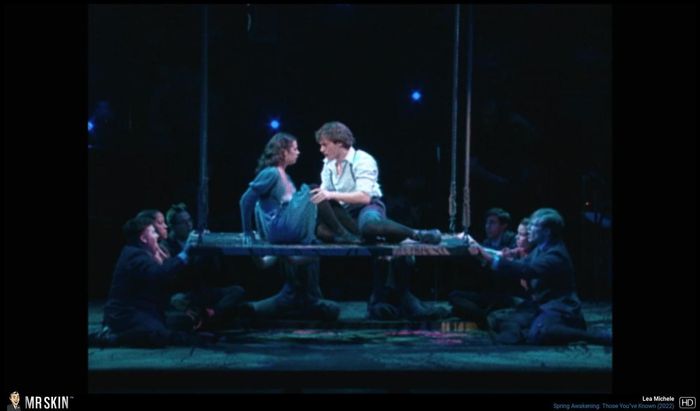 Will she go nude again someday? Well, there is no nudity in Funny Girl. But who knows? This might be the role that slingshots Lea's career back into TV and filmmaking. Maybe this will all lead to her wanting to prove herself as a dramatic or serious actress and that might lead us to a nude scene one day. One can certainly hope!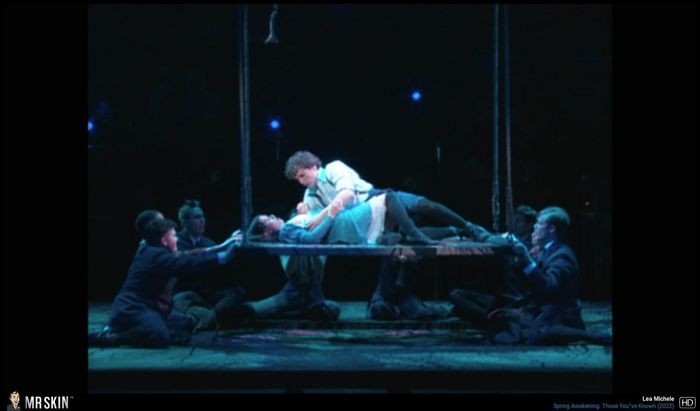 Her last role was in a TV movie called Same Time, Next Christmas in 2019. After Funny Girl's Broadway run, I have a feeling that we will see Lea's triumphant return to the big screen. And this time? We might get to see some real skin. In the meantime, watch her famously topless scene from Spring Awakening and have yourself a very special sexual awakening for all seasons: