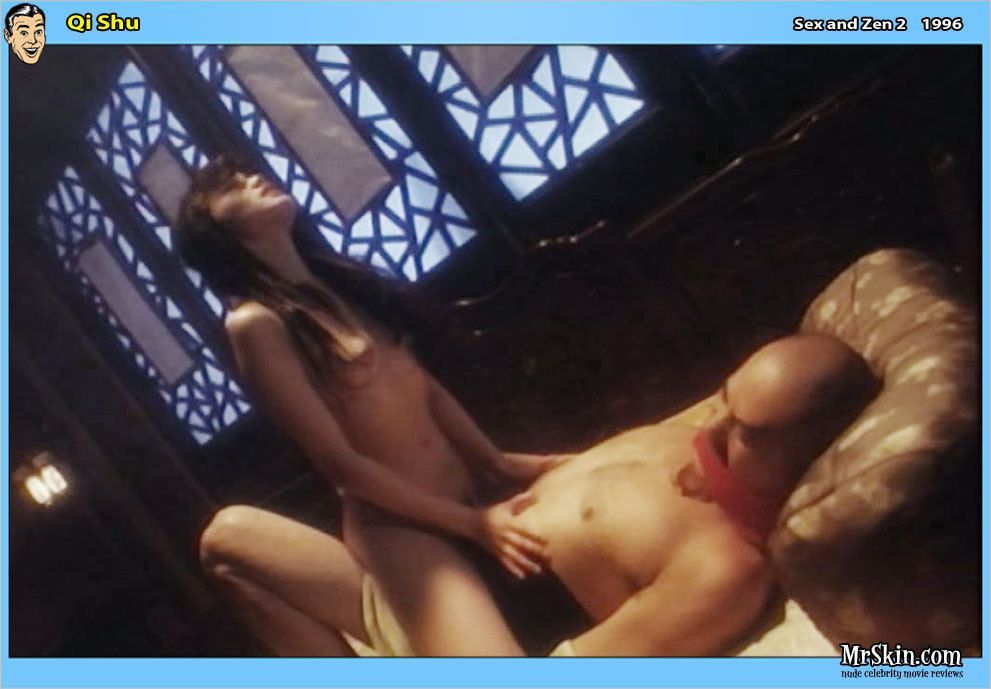 With the franchise reboot 3D Sex and Zen: Extreme Ecstasy about to make hooter history by blowing 3D loads all over Asia's theater screens, we here at Skin Central thought we'd take a moment to offer a one-handed salute to one of the most skintillating seductresses of the Asian persuasion: Chinese eye candy Qi Shu.

In Hong Kong, where the Taiwanese Qi Shu got her start, "X" rated films, known locally as "Category III", play alongside family fare in mall megaplexes. In the 1990s, almost half of the films made in Hong Kong had this rating. Category III films are not ghettoized into different movie theaters, video stores or even awards shows from "mainstream" fare; in 1994 actor Anthony Wong won the Hong Kong equivalent of the Oscar for Best Actor for his performance in the Category III horror shocker The Untold Story.

Category III films come in two basic flavors: gratuitous violence and gratuitous sex. Some, like Horrible High Heels(1996), combine the two. The light, comedic Sex and Zen series is firmly in the "sex" column. Based on a 17th century dirty novel called The Carnal Prayer Mat, the Sex and Zen films feature lavish set design and elaborate period costumes that evoke the horny old days of ancient China. The costumes quickly come off, however, for acrobatic sex scenes that will put the crouching tiger in your hidden dragon.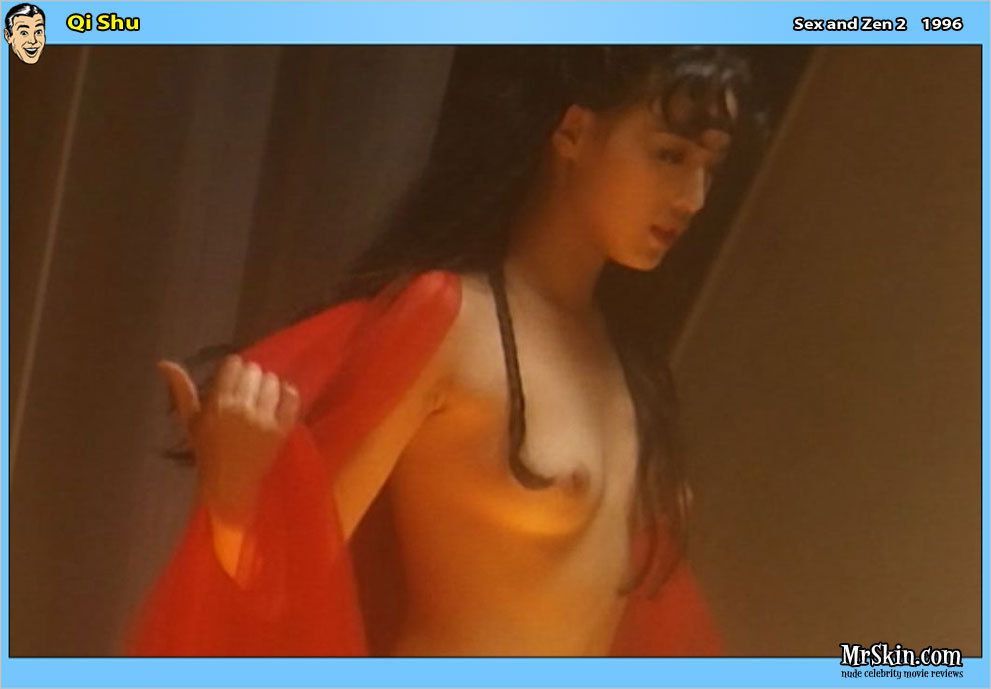 Sex and Zen 2 chronicles the adventures of a man with one overwhelming obsession: to be the best lover in the world. A noble quest, to be sure. But he has one mammoth-mammed obstacle to overcome first: Qi Shu, in her very first nude role, as a demonic creature made hot, hot flesh who schtups everything she sees in order to drain its life force. In other words, she's a vampire who fucks instead of sucks.

Over the course of the film, Qi kills an entire family with her bone-sucking sexual powers, before the daughter of the clan gets her revenge in the breast way possible: by bumping clams with the creature. For if Qi orgasms first during her predatory pooning, she loses her powers. Poor girl.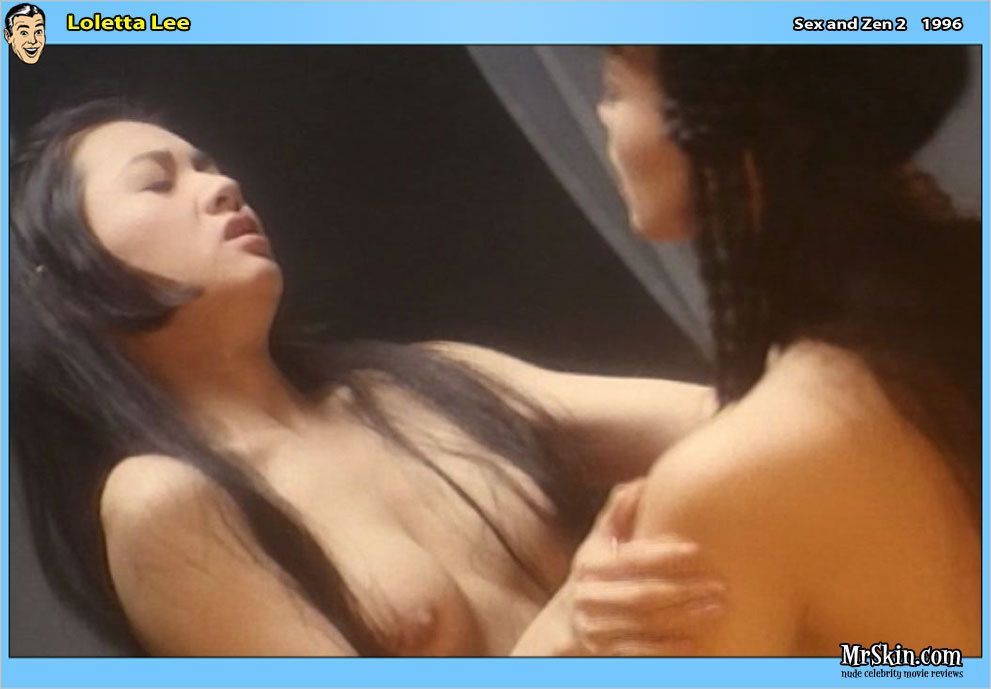 Qi Shu has covered up somewhat since making the transition to Hollywood films like The Transporter, but in her day, she was hotter than a five-pepper Schezuan curry and nuder than a plucked chicken in a Chinese grocer's window. Before appearing in Category III films, she posed nude for the Chinese editions of both Playboy and Penthouse. She was only 19 when she made Sex and Zen 2, and the nubile delights of her B-cup boobies and neat little bush are enough to give any man yellow fever. Just don't freak out when you see her monstrous demon dildo during the climactic scissor sister showdown.
Hungry for more Qi Shu pork? Check out all her breast nudity on MrSkin.com!