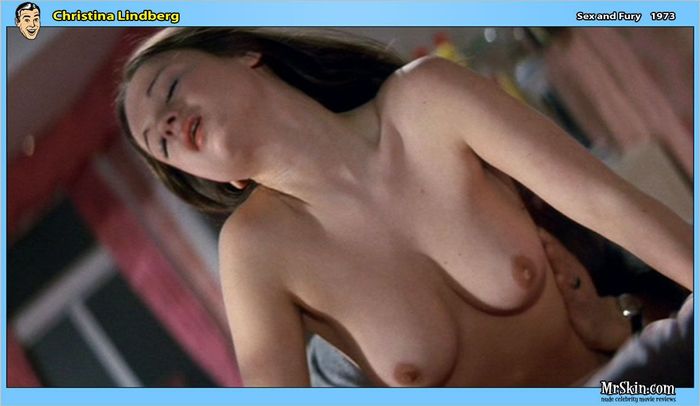 We're positively engorged with excitement here at Skin Central, because soon we'll be bringing you our exclusive skinterview with the ultimate Swedish sexpot, Christina Lindberg!

We met Christina at the Flashback Horror Weekend in Chicago, and from that meeting we can tell you two things: 1) her Swedish accent is adorable, especially when she says the word "wolves" and 2) she was clothed at the time, but as far as we could tell, NOTHING has changed in the figure department. She was more tan than we remembered, but that bangin' bod is still very much intact.

In honor of this Scandinavian goddess of skin, we're profiling some of Christina's most famous performances this week on the Mr. Skin blog. We're kicking things off with 1973's Sex & Fury, a masterpiece of "pinky violence" from director Norifumi Suzuki.
"Pinky Violence" is a subgenre of Japanese film that adds swordplay (and gunplay) to the usual "pink" (ie, softcore) film. Plots usually focus on revenge, like this flick, which stars Reiko Ike as a gambler and pickpocket out for revenge against the men who killed her father and the mysterious European spy (played by...you guessed it...Christina Lindberg) that wants to stop her.
Considering that she was a 23-year-old alone and agentless in a country where she didn't even speak the language, it's really impressive that Christina Lindberg is in this movie at all. Even more impressive, she's delivering lines in both Japanese and English, which she says she didn't speak at the time. But all that aside, you'll be thoroughly skinpressed by Christina herself, at the height of her top-heavy lusciousness. After all, lesbian scenes are the universal language: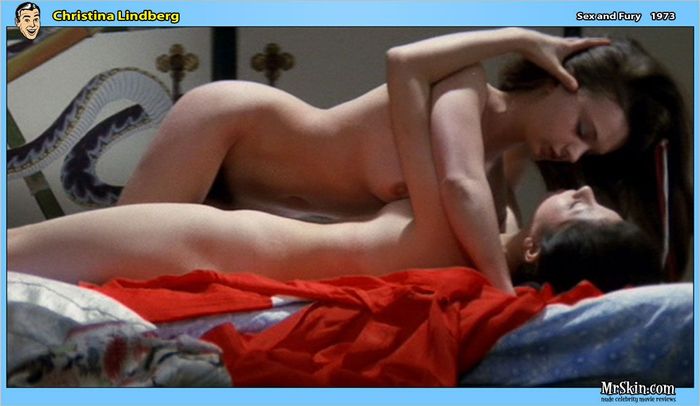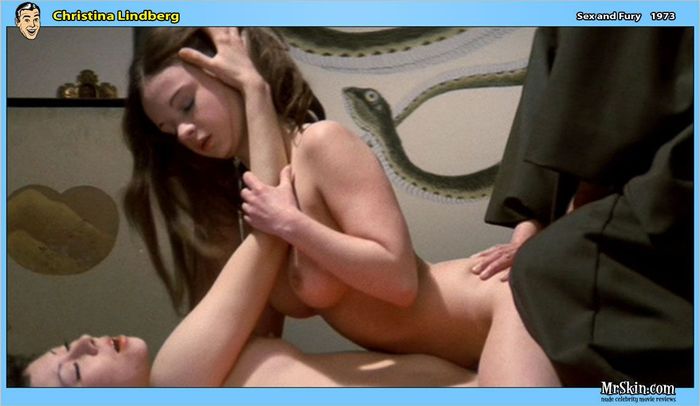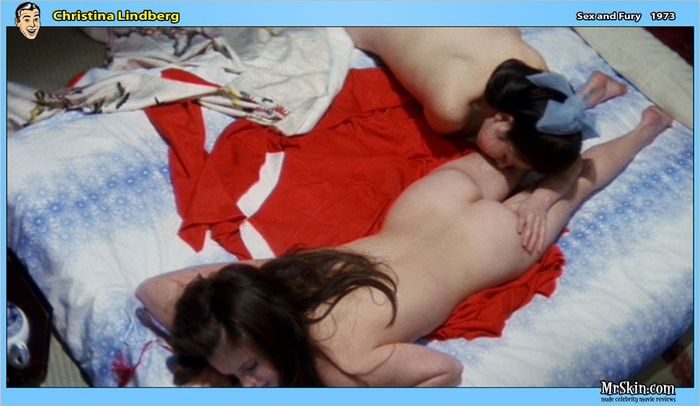 We really can't praise the kaleidoscope of pop psychedelic carnage and wall-to-wall nudity that is Sex Fury enough, so check it out NOW at MrSkin.com!