Page 1
advertisement
advertisement
Nurse Jackie and More: Celebrity Nudity on DVD and Blu-ray 2.18.14 [PICS]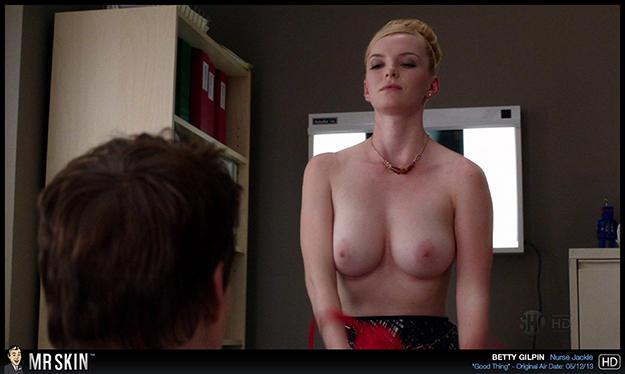 Some great boob tube choices on DVD/Blu-ray this week, starting out with the fifth season of Nurse Jackie. The medical drama didn't have much skin action in the first four seasons, that's why Betty Gilpin's nude debut was such a pleasant surprise. More than pleasant really, it was so amazing that she's up for a Best Breasts award over at the Peeper's Choice!
Games of Thrones' third season is also hitting shelves, bringing along Rose Leslie's nude debut as a girl gone wilding, as well as welcome T&A in the bath from Emilia Clarke, and more.
Finally, Juno Temple plays a prostitute that catches Kathryn Hahn's eye in Afternoon Delight (2013), and we get an eyeful with topless scenes from both.
See pics after the jump!... read more