This weekend the 45th X-Men movie, X-Men: We've Given Up, hits theaters everywhere!Jennifer Lawrence reprises the role of mystique that she took on with 2014's X-Men: Days of Future Past. As you probably know, this reiteration of the comic book character draws from the fap-tastic Rebecca Romijn Stamos, I mean Rebecca Romijn (how weird is it that sheonce forked John Stamos?) and her iconic Mystique costume originatedin X-Men(2000).
While Jennifer Lawrence's career unfortunately hasn't taken a turn for the breast (although she did go on record saying that should would go nude for the right part. Yeah, my part. Sorry), she thankfully doesn't mind showing off her curves as Mystique.You don't become America's sweetheart for no reason, and Lawrence has proven time and time again thatshe has killer curves, andshe definitely does the blue boobs proud! Leggy supermodel Rebecca Romijn, however, grabbed headlines back in the early 2000's for pioneering the iconic look, and no self-respecting fan boy hasn't misted themselves to her Mystique!
Let's take a closer look at these two shapely shifters before deciding who wins this Battle of the Babes!
LAST WEEK'S WINNER (RUBY ROSE VS. LAURA PREPON): LAURA PREPON
Mystique (Jennifer Lawrence)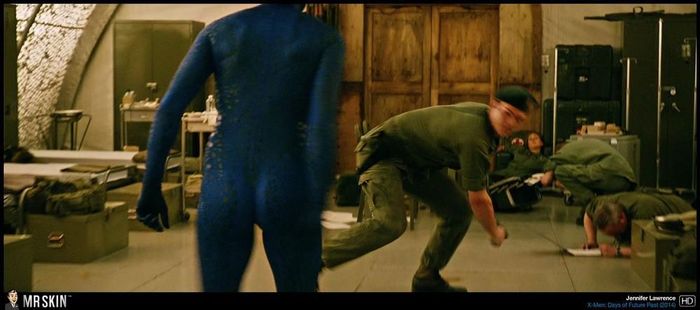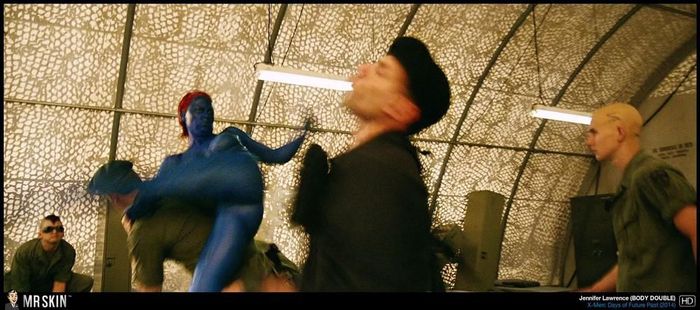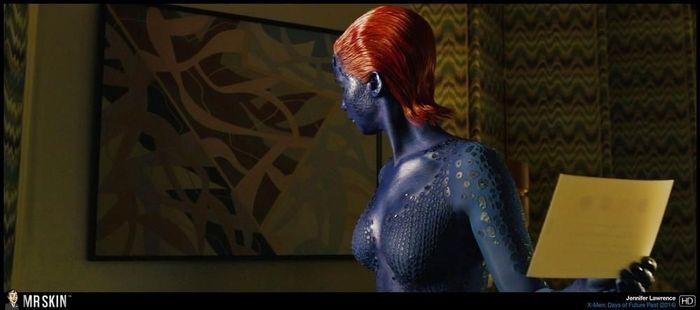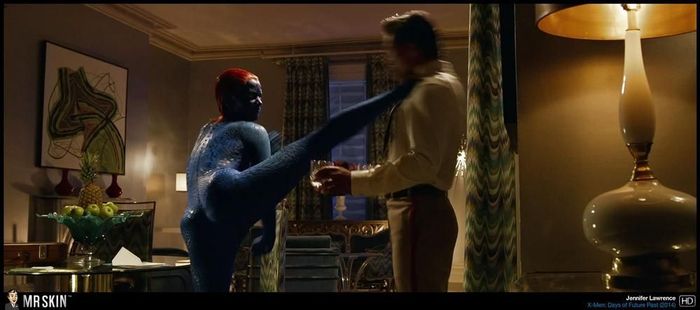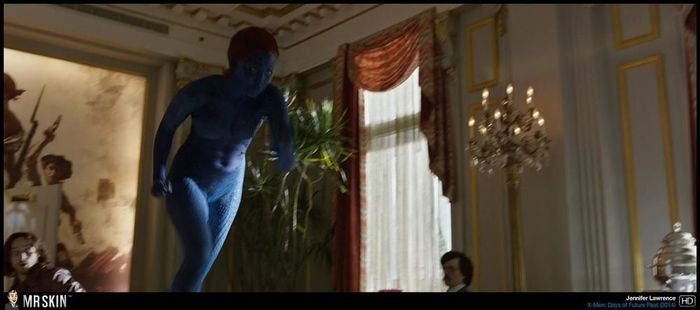 Mystique (Rebecca Romijn)