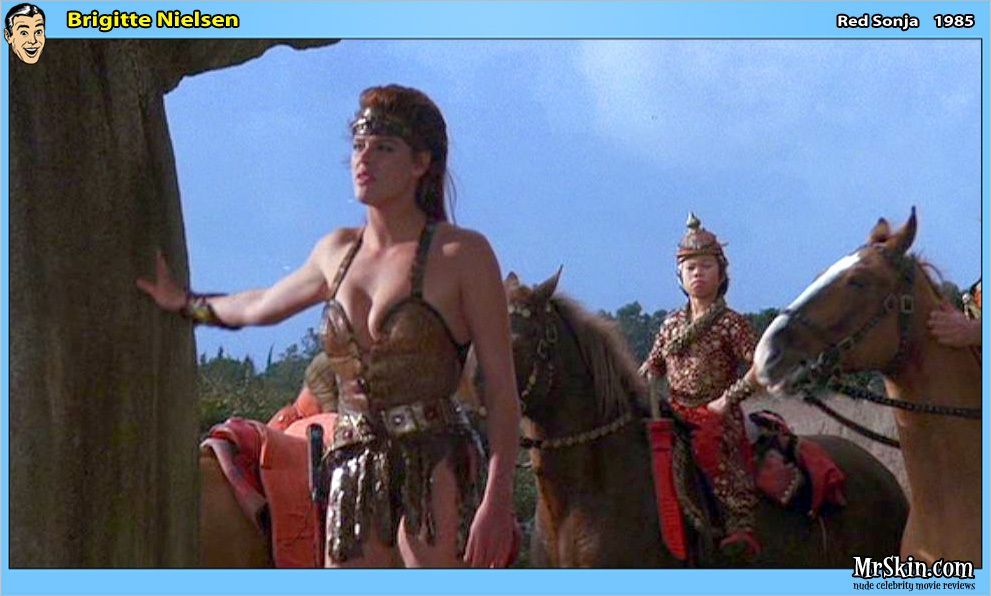 How long do you think it took Arnold Schwarzenegger to come up with the title "Total Recall" for his autobiography?

Probably slightly longer than it took him to spill the beans on his "outrageous affair" with his Red Sonja (1985) co-star Brigitte Nielsen. Ah-nold claims Brigitte was unaware of his relationship with live-in girlfriend/future wife Maria Shriver at the time, placing the blame on him and his wandering sperm-inator. But according to Time magazine, there's a silver lining to this dark cloud of steroid-fueled infidelity:
"Schwarzenegger writes that he knew the fling with Nielsen wouldn't last and in fact it only made him realize that he wanted to marry Shriver."
How...romantic? Anyway, as we all know, Arnold went on to knock up a housekeeper with more than a passing resemblance to Russ Meyer queen Kitten Natividad and Brigitte went on to very publicly make out with Flavor Flav on cable TV. So needless to say, this wasn't exactly a low point for either of them.
But Brigitte also went on to do some outstanding nudity in Domino (1989)-- and you can see this statuesque stunner in action right here at MrSkin.com!