Actress Lena Roma starred in Anonymous 616 and she isn't anonymous anymore after her skintastic naked scenes in this horror movie. Her boobs offer us a moment of levity in this movie - even when she is covered in blood for some sexy skingoria. We talked to Lena Roma about the movie and her feelings on nude scenes in general. Enjoy our skinterview with Lena below!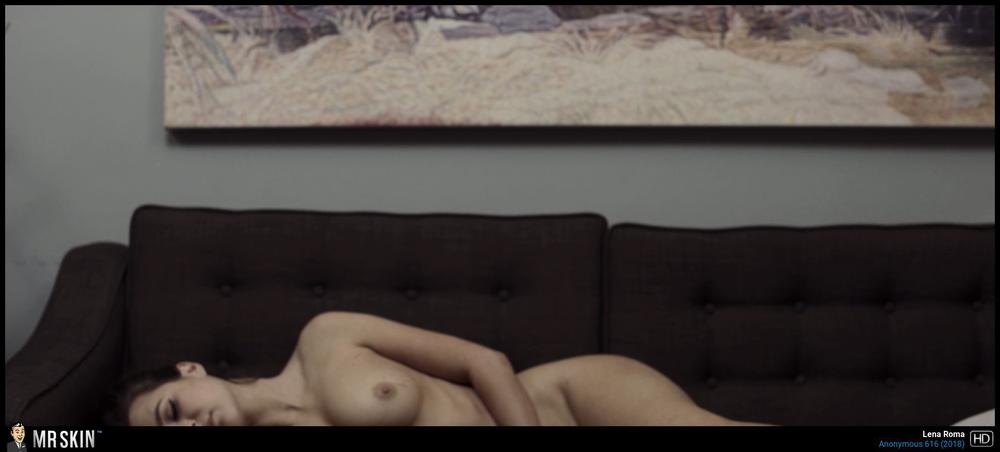 Skin Central: Tell us a little bit about your background. Where did you grow up?
Lena: I was born and raised in Moscow, Russia. Moved to the USA a few years ago. I 've been acting since I was 16 years old and graduated from the University of Arts in Moscow and got a bachelors in acting. I've been doing a little bit of theater and almost nothing in film. Also, I took acting courses in New York Film Academy and Lee Strasberg Film Institute in Los Angeles.


SC: What made you decide to become an actress?
Lena: I remember when I was in a kindergarten all the children had got an audition for a winter fairy tale play with professional actors. The nanny got all the children from all the groups in a big room and we were asked to do some sort of thing like movements, dancing. That was kinda scary because we weren't told before what that is for. In the evening of that day the nanny took me to the same room and there were a few adults they told they chose me for the part in the fairy tale to play a daughter of some evil creature and on the night of the performance I screwed it so bad, I forgot every line, I was doing opposite things of what I supposed to. Children were pointing and laughing at me. The part I played had to be scary, but it turned out to be a funny one. I think this kind of overwhelming and exciting situation got me curious about acting and encouraged me to keep trying.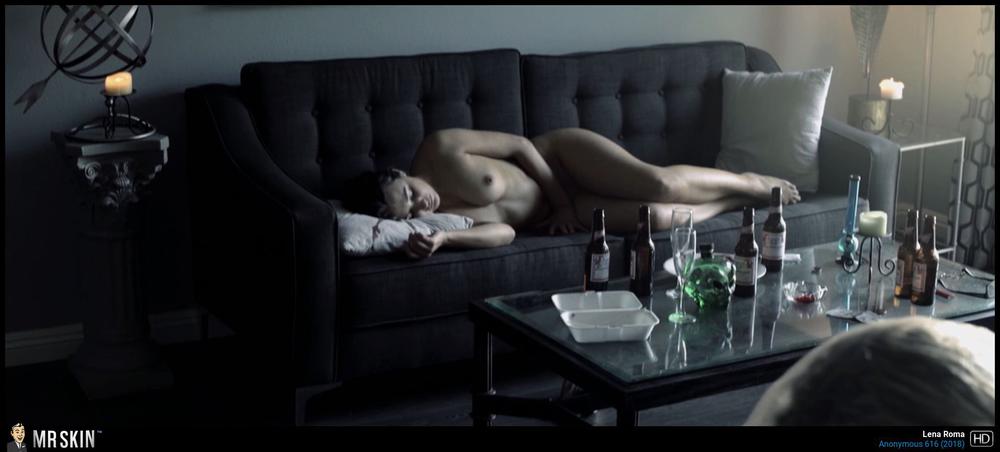 SC: How did you become involved in the film Anonymous 616?
Lena: I got involved in Anonymous 616 going to an audition for the movie. I didn't have an agent so I was running auditions by myself. I remember the feeling after the audition when I got the role. After a while, I received a call back with the script attached I was knocked down by the content of the screenplay. I've been reading it in small portions, taking some breaks between to not blow myself away completely. And of course, I was euphoric to get the part since it was very gripping writing and my first real feature.
SC: Were you nervous about nudity in the script?
Lena: I wasn't nervous about the nudity in the film, because I've been to an audition for Playboy a while before where I was totally naked. I wasn't preparing for the full nudity though  that happened unexpectedly for me when I was in lingerie and the casting guy asked me if I want to be in magazines and I sad yes he told me that I have to be fully naked for that I got kinda paralyzed and with puzzled face I took off my bra and panties and crossed my legs that hard that when he was trying to adjust to my pose and make some pictures of me I looked more like freezing squirrel from Ice Age cartoon.
And while I was standing naked like that a man came out from an  adjoining room I didn't expect extra people in the middle of the audition so it got worse he was just saying hi to the casting guy and shook his hand and then reached to shake mine and with the crossed legs because I really didn't want to lose them I kinda shuffled to him and  at that moment the only thought  in my head was what the heck am I doing right now we shaked hands and then he went out. All of these were pretty shameful for me and kinda left me with the thougt that i'd rather be naked in a movie that would be more comfortable and moreasonableble than this.
For Anonymous 616, I've got to do a body check which was kind of awkward too. The director of the movie Mike Boss with his wife Jessica Boss main actress of the movie and producer came to my apartment in Los Angeles and we all knew that we have to do a weird thing. They needed to watch me undress, but we were talking a lot to make it less uncomfortable.


SC: What was it like to film nude scenes?
Lena: It was quite funny for me to do the nude scenes in this movie. The first naked part we were filming was when the lead guy commands me to take off the dress and then bra and panties, we did a few takes and between them I though that would be great if I had a partner who would be naked too, so I wouldn't be alone. For the first day, I was covered with the robe between takes and someone from the crew would rush to cover me when it was needed, but on last days I guess people got used to my body and kept forgetting to cover me and I was kind of like, 'Ah just chill Lena everybody seen everything!' So at the end of the shooting, I got used to the people and atmosphere and I've seen Mike's dedication and love with this project that I didn't have any doubts to go the extra mile with nudity.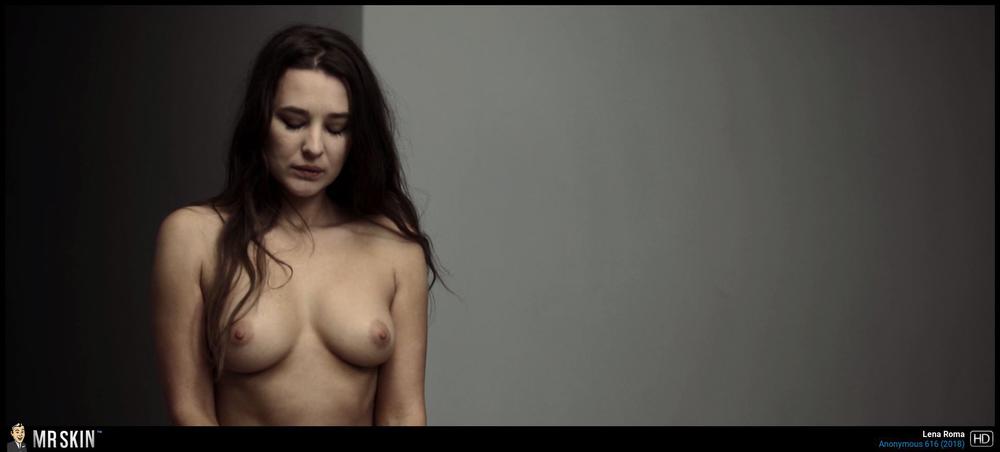 SC: Now that the film has been released, what has the reception been?
Lena: We have Anonymous on Amazon and Google Play, the movie got lots of great and inspiring reviews so far from the audience. We got a pleasent evaluation from Dread Central, Horrorpedia. One of the reviews was from the top film and theater critic James Scarborough. We are on the Amazon recommended watch list and one of the trailers got more then 152000 vews.
Anonymous 616 went to American Film Market and released in more then 68 countries. I think that's pretty good.


SC: Would you do another nude scene in the future?
Lena: I would love to do them in the feature. Movies are a piece of life created by a director's artistic vision imprinted on the tape. I adore movies with attractive and aesthetic stripped parts.


SC: Since this is Mr. Skin we have to ask, what are your favorite movie nude scenes?
Lena: One of my favourite movie nude scenes is in 9 ½ weeks by Adrian Lyne. He made them so beautifully in such a tasteful manner. There is a part when Mickey Rourke and Kim Basinger are both wearing suits having sex somewhere between the buildings. That's my favorite one. I would describe this movie as delicious as an Italian ice cream! Other beautiful scenes I watched were in Spartacus War of the Damned, there are many provoking naked sections, usually I close my eyes when I see such things, but in this case, it was a pleasure to watch. It was so well made - plus a bonus for me was watching Lucy Lawless I love her since Xena.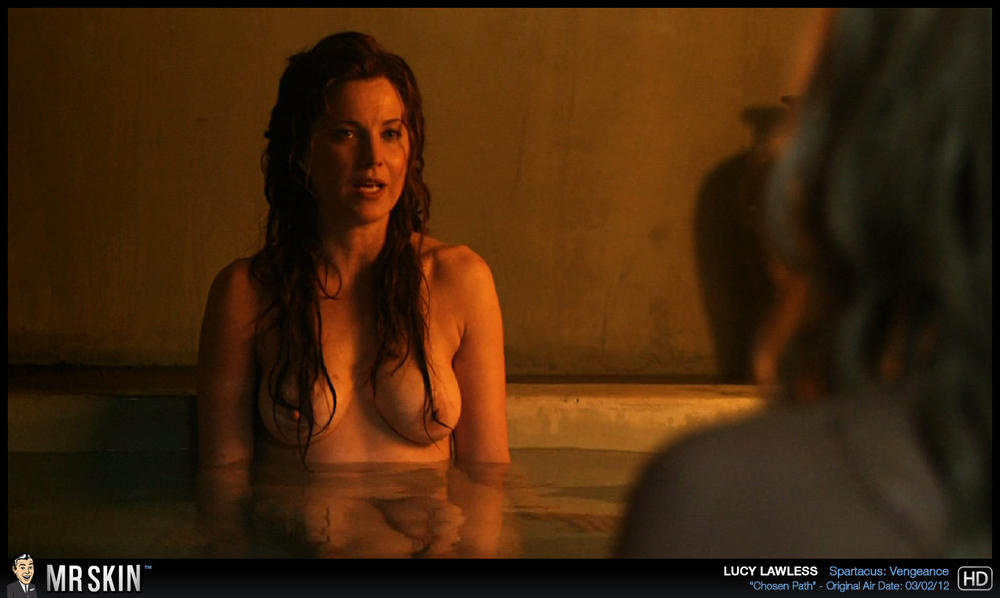 SC: Which actresses working today are you inspired by?
Lena: There are many actresses now which inspired me, but I would stop on Natalie Portman who I've been watching since Leon. Her beliveable acting bewitches me every time i see her on the screen. And I admire Cate Blanchett not only for her versatile acting but also for the way she behaves on film and interviews. She's so intelligent and graceful.


SC: What projects are you working on next?
Lena: Currently, I've got a part in Murder Mystery Co live stage performance where most of the show is improvisation and I'm so thrilled to have the opportunity to develop my acting with constant practice.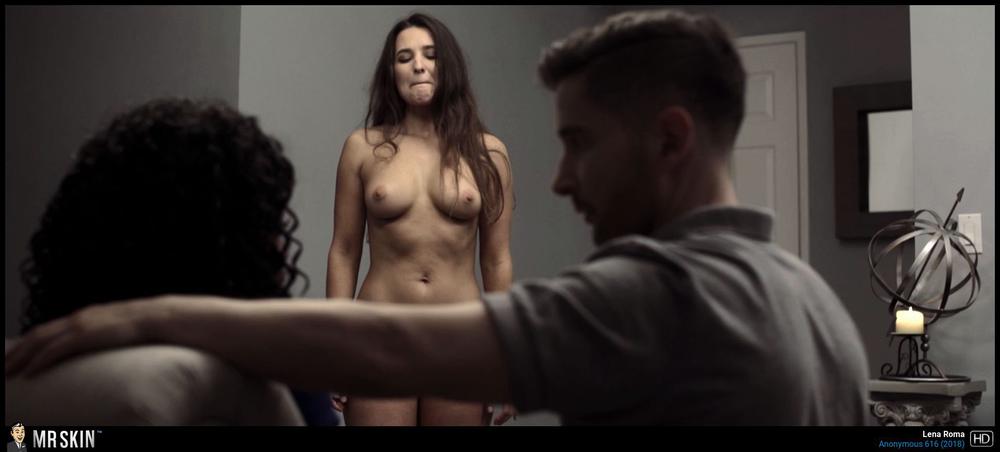 Thank you, Lena, for speaking with Skin Central. If you're in Los Angeles, check out Lena in her live show and make sure you check out her sexy nude scenes on Mr. Skin.