I have to tell you all about a foreign actress who has skintastic nude scenes. She is a rising star over in her home country of Germany, so let me tell you all about the gorgeous and naked Saskia Rosendahl. This blue-eyed redhead from Europhe will have you drooling over her many nude scenes. She even goes full frontal! Let's take a look.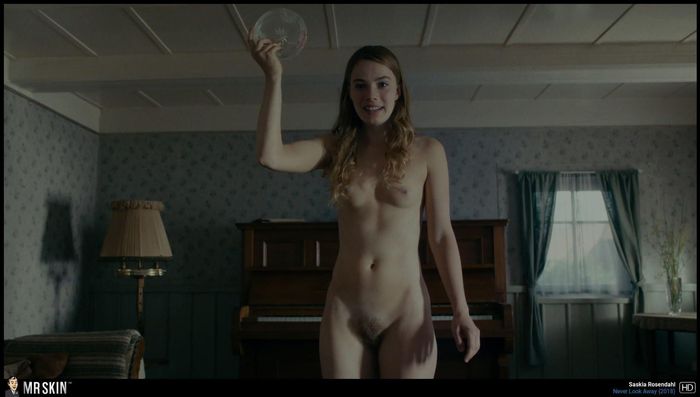 Saskia Rosendahl comes from Halle an der Salle in Germany. She began her career as a ballet dancer which explains her toned and lean body. This gorgeous and graceful young woman also studied acting and improvisation as she worked through her dance classes and shows. She made her film debut in the 2012 German feature filmFür Elise.
She did not go nude in that film, but she got sexy in 2013's Lore which also earned her critical acclaim. She took a bath, showed off her figure in a slip, and played a teenager trying during World War II. Heavy stuff! She wowed audiences in the movie and won a few awards for her performance. That lead to her next role...and it was a nude one!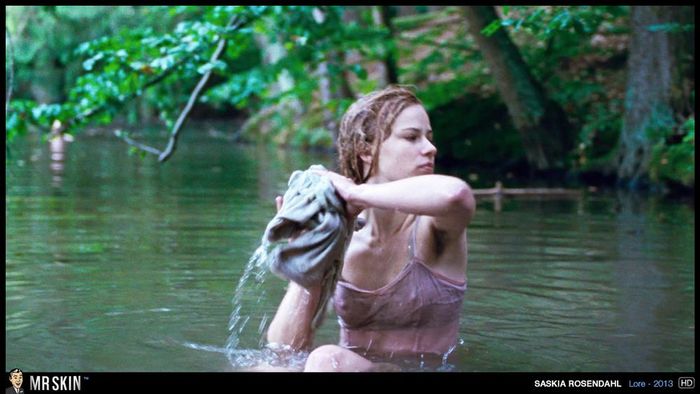 In Never Look Away, directed by Florian Henckel von Donnersmarck (what a name!), she had us looking hard when this babe bore her boobage and buns as she played the piano. The movie is called Never Look Away and that isn't a problem when she is playing an instrument in the buff. Her breasts are music to our ears (or eyes).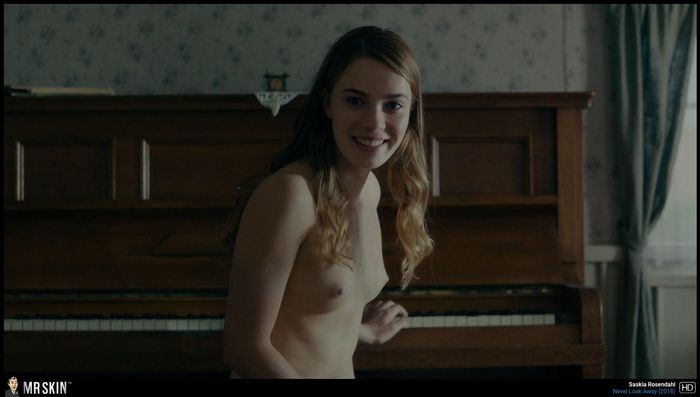 Once she got a tiny taste of nudity, she could not be stopped. She went on to show her hot lady parts in Fabian: Going to the Dogs. Again, her boobs had us barking like dogs when we got to see her round nipples and B-cups. She also goes full frontal and lifts her hands up, leaving nothing in the way as we ogle her body. It looks like the carpet matches the drapes.
Once again this film is a period piece - this time set in the 1930s - as we focus on a young man who works for a cigarette advertising company as he falls in love with an actress whose career is about to take off. Saskia takes off her clothes and reveals how smoking hot she really is.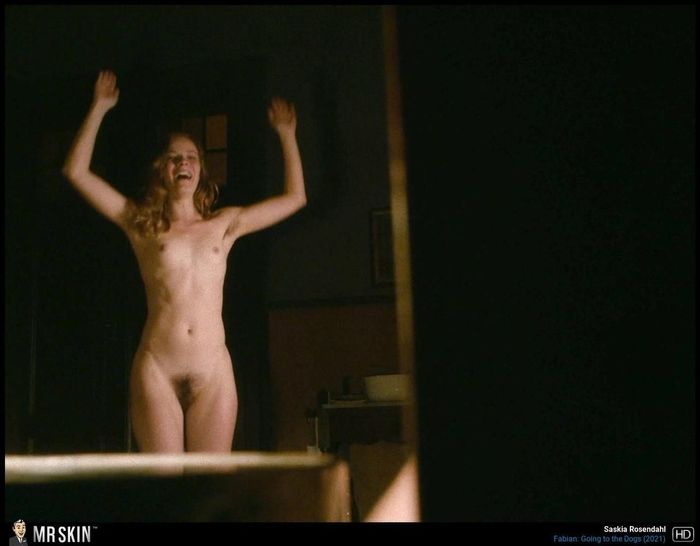 She recently went very nude AGAIN in the film No One's with the Calves. This scene is also a period piece, but it is set in the late 20th century in East Germany a few years after reunification. She plays a woman by herself on a farm as her boyfriend travels for work. What does she do when she is alone? She gets naked, of course.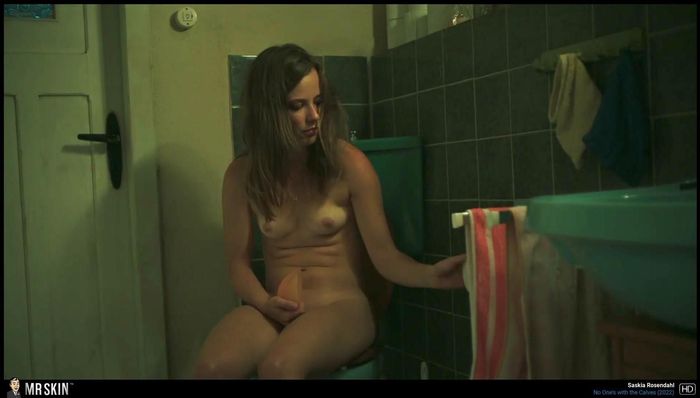 She has an entire scene where she sits down on the toilet. She has to take off her neon green thong in order to show us her trimmed bush. Who knew a toilet scene could be sooooo sexy?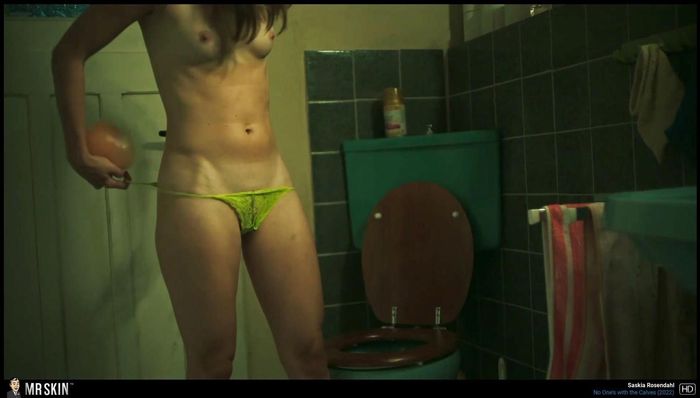 We also get to see her perky bubble butt as she changes clothes. Check out that sexy scene here:
So now you see why you need to be paying attention to Saska Rosendahl. She makes it worth your while!