AnnaLynne McCord isn't the only one in her family who can take it all off for the camera. Her little sister Rachel McCord is a gorgeous girl who also loves to take it all. Rachel recently did a sexy lingerie shoot in a field of wildflowers - like so many other Hollywood actresses taking advantage of Los Angeles' Superbloom - and the scenery wasn't the only beautiful sight to see. Rachel's nude-colored lingerie is quite a view!
We did a double take looking at this deceptively colored lace bodysuit. Look closely and you can see part of her smooth crotch. 
The 29-year-old model and entrepreneur is really flaunting her figure with this plunging neckline that has us drooling. We want to see it all! Take it all off, girl!
Well, she kind of does. She was caught taking off her clothes behind this partition for a costume change. We were thrilled to see snippets of her naked body behind the black partition. We can see the side of her booty in one of these sexy shots. Miss, McCord, lower the partition, please. 
She certainly does her older sister proud with these photo shoots. We'd love to see Rachel and her sister do a photo shoot together someday. It is National Siblings Day, after all. Girls, strip down and show us your twins!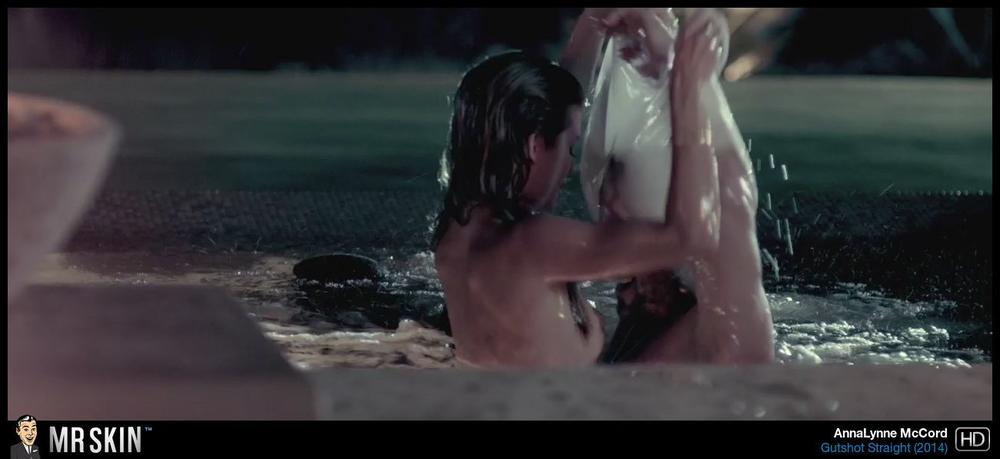 Photo Credits: Mega Agency