Spartacus keeps spurting out the nudecomers in its final season, with T-Ann Robson Manora baring it all this week as slave girl sexing up Caesar.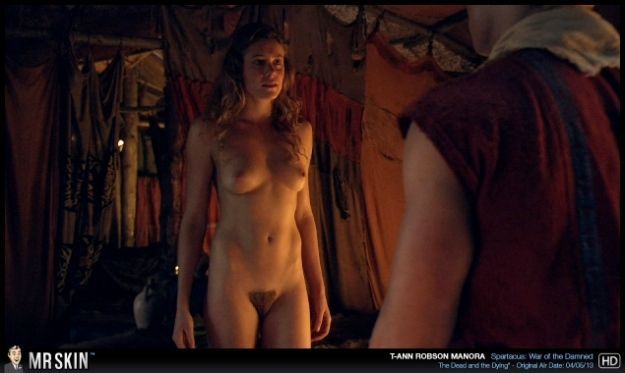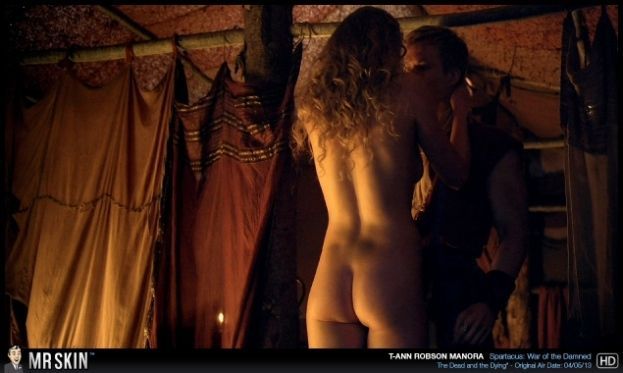 It's a great T-Ann-A scene, and not to look a gift hairpie in the merkin, but do you all remember the glorious first season of Spartacus when there was less fake fur blocking the view down below? Take this classic Season One scene fromViva Bianca. What happened, Spartacus?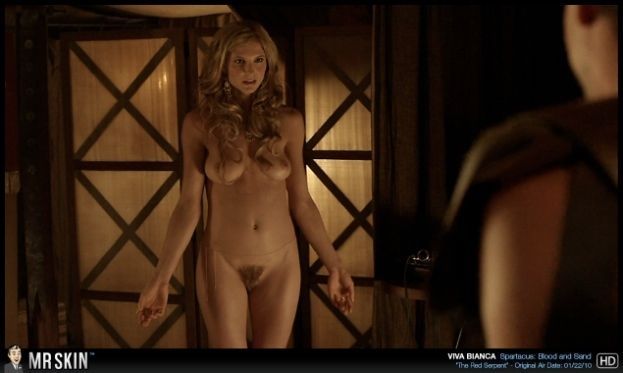 Meanwhile, the season premiere of Mad Men brought us the pendulously peaked Jessica Pare wearing a bikini on the beach, a white bra while smoking a joint in the bedroom, plus a couple of great side boob shots from behind. Check out her Mad Mams in Hot Tube Time Machine (2010) if you want to get the full picture!