A long-awaited topless debut joins a pair of new and nude series keeping the boobs on the boob tube this week! Read on for all the details...
Season three star Julia Goldani Telles finally gave us our first ever look at her breasts on film in this week's eighth episode! While participating in some sort of sex study, Julia flashes her fun size fun bags on film for the very first time!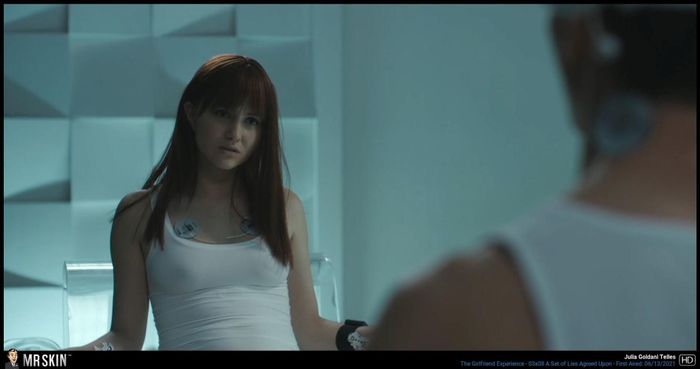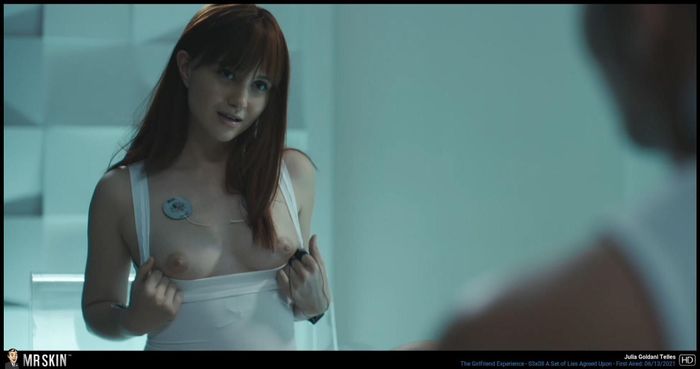 ****
Australian teens are going wild in this new series from down under, which featured a skinsational threesome in episode two where both Cassandra Sorrell and BeBe Bettencourt—daughter of Extreme's Nuno—bare their buns, while BeBe gives some major sideboob in the series premiere!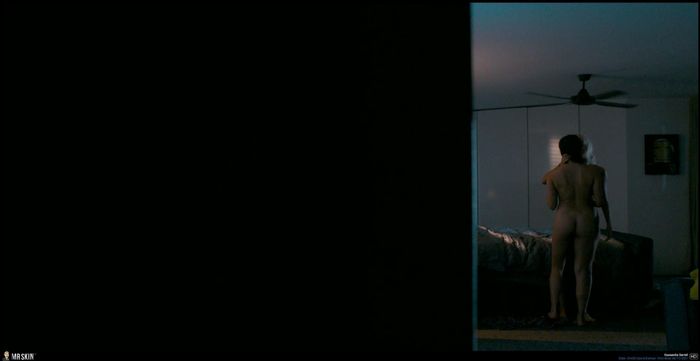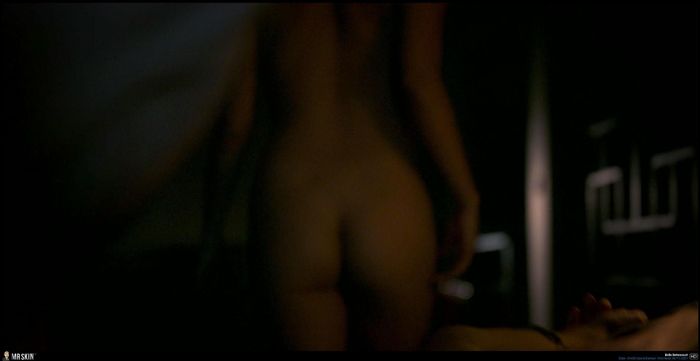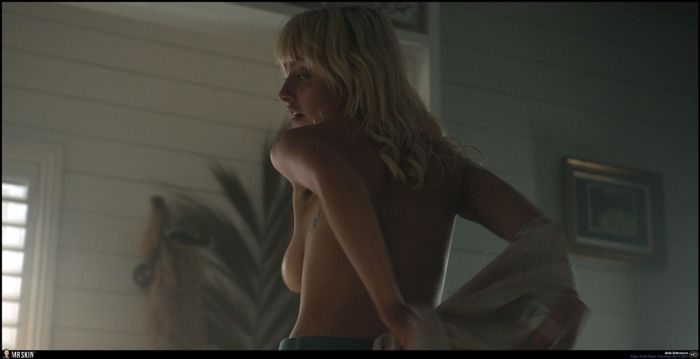 ****
Finally this week, the hit 2018 indie dramedy of the same name got turned into a television series on Starz, with a knockout nude debut in the very first episode from April Absynth!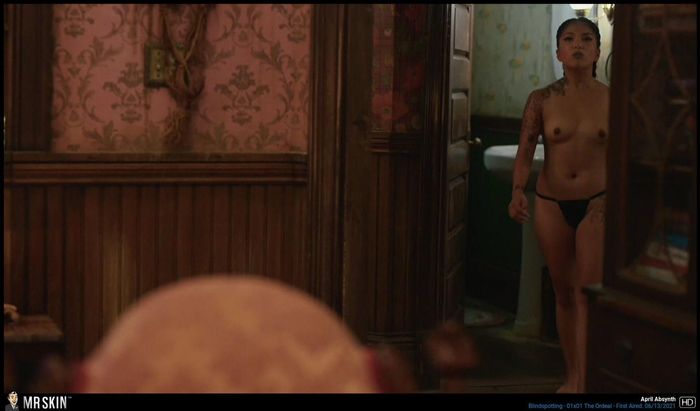 ****