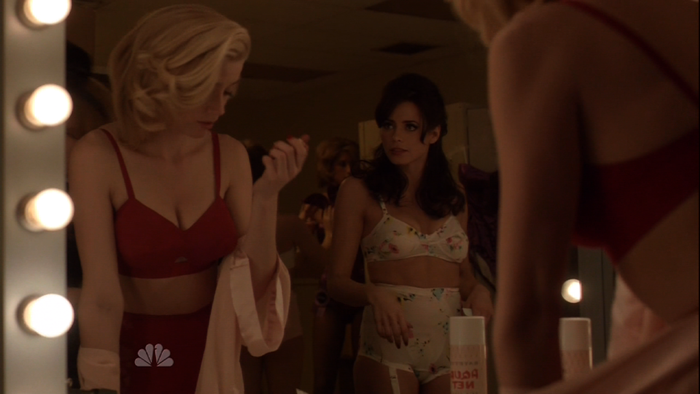 We weren't under any illusions about The Playboy Club having actual nudity. Although the female leads all signed contracts containing "nudity clauses" (no problem for star and Nudity Hall-of-Famer Amber Heard), the show airs during prime time on NBC, and is already a prime target for the killjoys at the Parents Television Council.

We might have to wait until the DVD for those nudity clauses to be (s)exercised, but last night the show's premiere served up an extra-thick slice of cheesecake. Mmmmmmm, cheesecake. If you've got a thing for granny panties, hold on to your hats, because Amber Heard, along with her co-stars Jenna Dewan-Tatum and Leah Renee Cudmore, got sexy in scandalous (for the time, maybe) bra and panties combos. Looks like someone's been raiding Mad Men's wardrobe closet: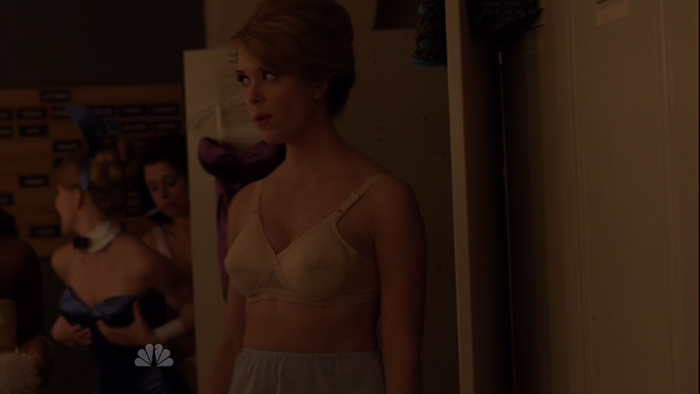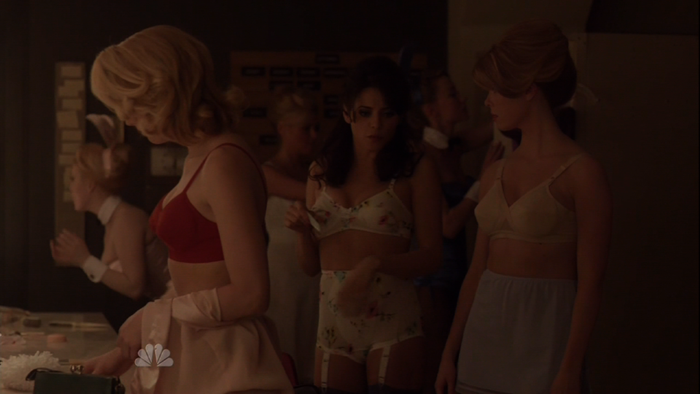 For all the latest TV news and nudes, stay tuned right here at the Mr. Skin blog!