Transparent is unique for many reasons: It was the first of its kind to center entirely on a trans character, and it was the first showfrom a streaming service to win a Golden Globe for Best Series. Here at Mr. Skin, we also lovethe dramedy because it showcases a ton of nudity - particularly of the full frontal variety.Before you leap back into the series tomorrow, you owe it to yourself to revisit the important nude moments so far - don't you think?
Season 1
The whole shebang begins in L.A. with the Jewish Pfefferman family, helmed by Maura (once Morton). Her ex-wife Shelly (Judith Light) has known for years, but Maura has to tell her married-with-kids daughter Sarah (Amy Landecker), ladies man of a son Josh, and wild child Ali (Gaby Hoffman) the news. In the midst of learning how to support their "moppa," they get into all sorts of their own trouble. Ali can't stop taking off her clothes, for one: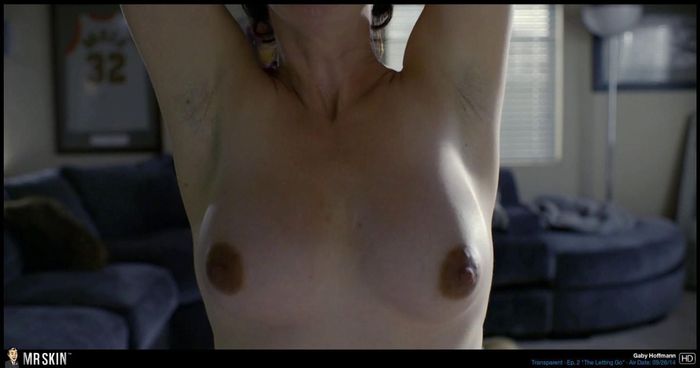 And Sarah leaves her husband Len: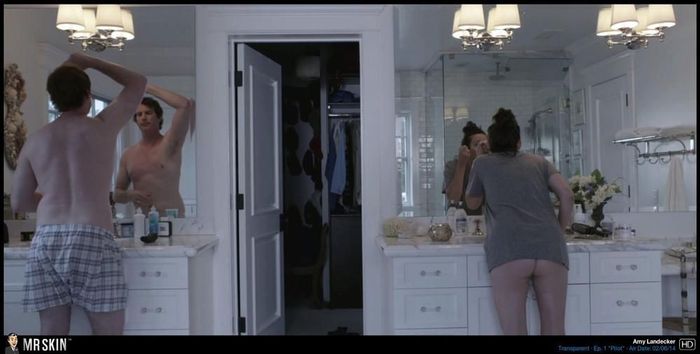 For Tammy, a college sweetheart: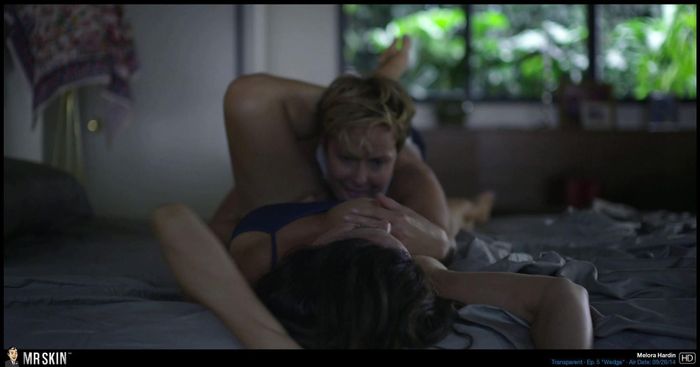 And Josh just likes to hook up with as many women as possible, though he has a special thing for a rabbi named Raquel: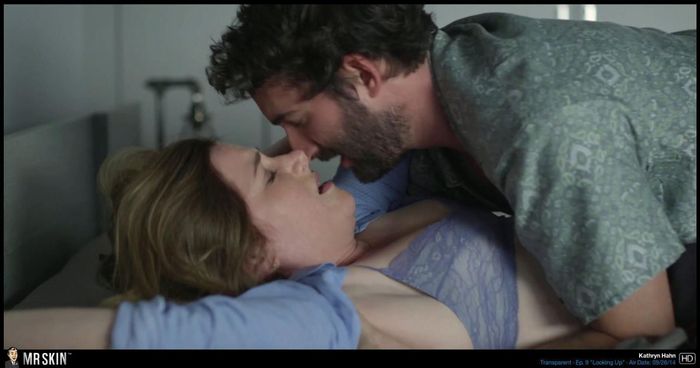 And his old babysitter Rita, but we'll get to that later.
Season 2
By the time season 2 rolls around, it seems like Maura might be the only one with her shit together. Sarah ends thing with Tammy and starts fantasizing about a bearded, paddle-wielding man while she masturbates. Ali comes out as a lesbian and starts hooking up with her best friend Syd: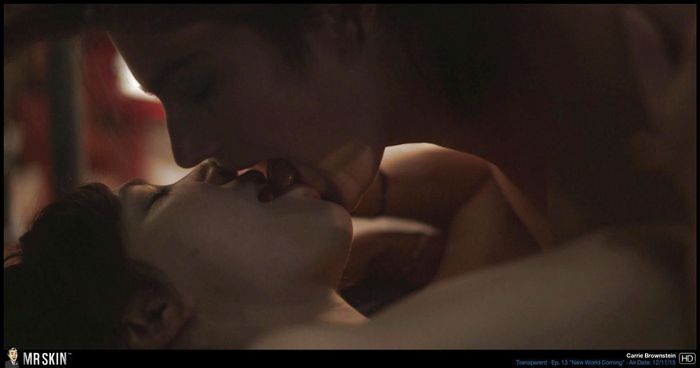 But then breaks up with her for her professor, played by Cherry Jones: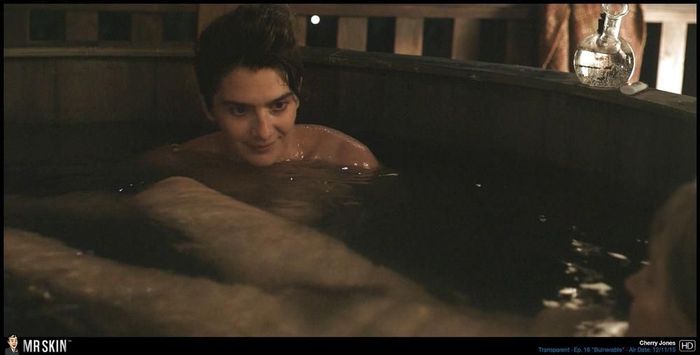 Luckily, everyone spends a lot of time naked at the spa: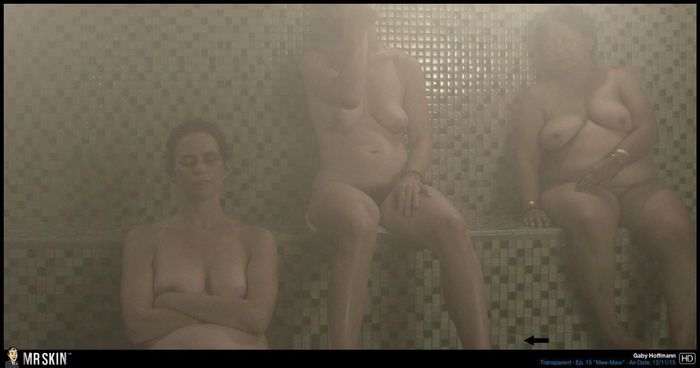 One of the highlights of season 2 is at a music festival, where many people are totally topless, including Gaby and Jiz Lee, who begins Sarah's education in BDSM.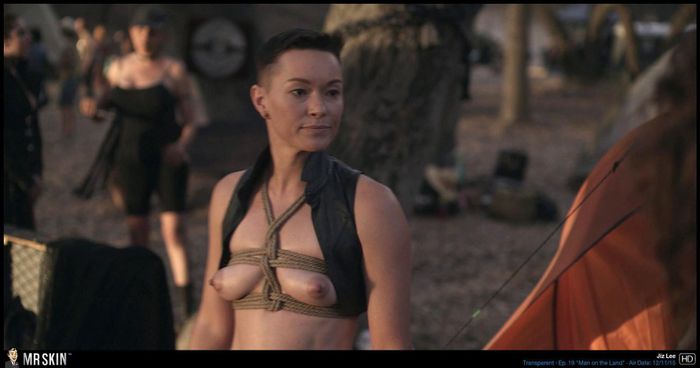 Needless to say, she gets a little hooked. So where does that leave for season 3?
Well, we know there are ten episodes and that a fourth season has already been ordered, all of which is promising. Tammy and Len are now divorced roommates, Josh is dealing with Rita's revelation of his teenage son, and Ali is still dating her professor. My question is this: Who do you think will bare their bush first?