How was your Christmas, Skin Fans? Get everything you were hoping for? Well now it's time to talk about another holiday, and by that we mean beautiful British crumpet Holliday Granginer. This ethereal blonde beauty first caught our eye with her corset ripping scenes on Showtime's The Borgias, and in a recent interview about the historical humpfest she proves that she's definitely our kind of gal:

"I'm perfectly comfortable naked," she admits. "I have that thing where I never think of myself as at all sexy so I'm like a two-year-old; I'll just be naked, that's fine. They're just bodies people shouldn't make so much of a fuss."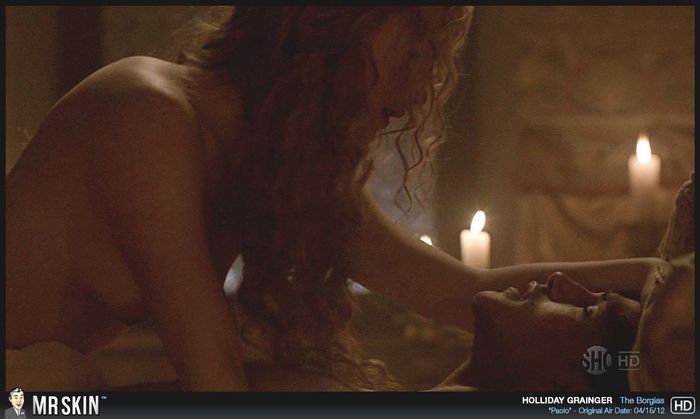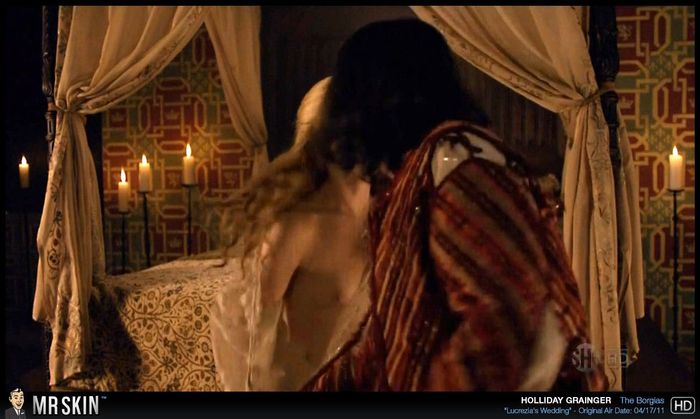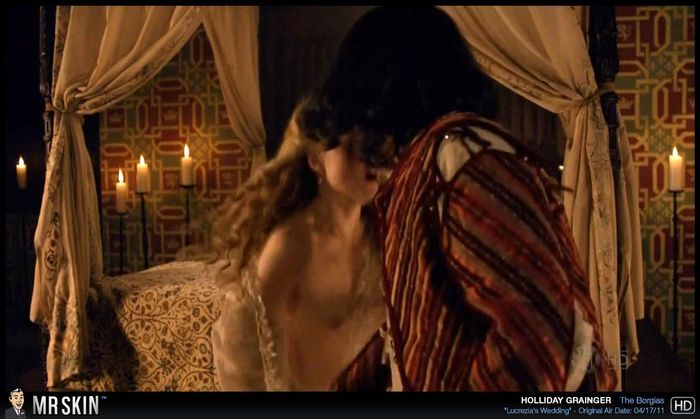 We're happy with you getting naked too, Holliday. See more from apple-cheeked actress Holliday Grainger, right here at MrSkin.com!