The absolutely gorgeous Monet Mazur has not gone nude in about two decades, but in the early 2000s her nude scenes were jaw-dropping. That's why Monet is today's topic for Throwback Thursday. Let's throw it back to the one and only Monet!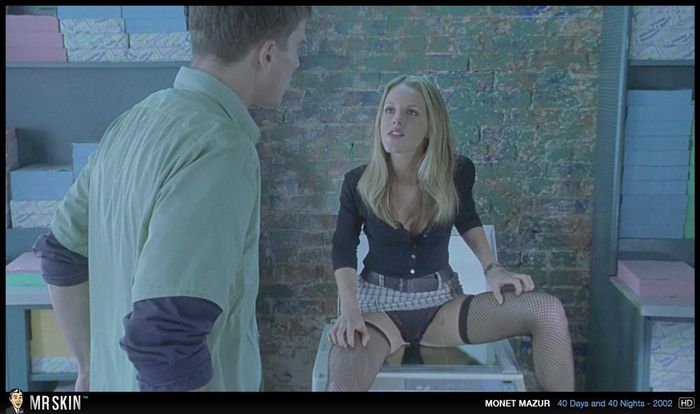 She was literally born Monet Happy Mazur, so her real name sounds even more like a stage-name than the name she goes by. Monet definitely makes audiences happy with her fantastically large mounds. Are they natural? Of course not, but we love the fantasy here! She definitely delivers "fantasy girl" with her huge hooters.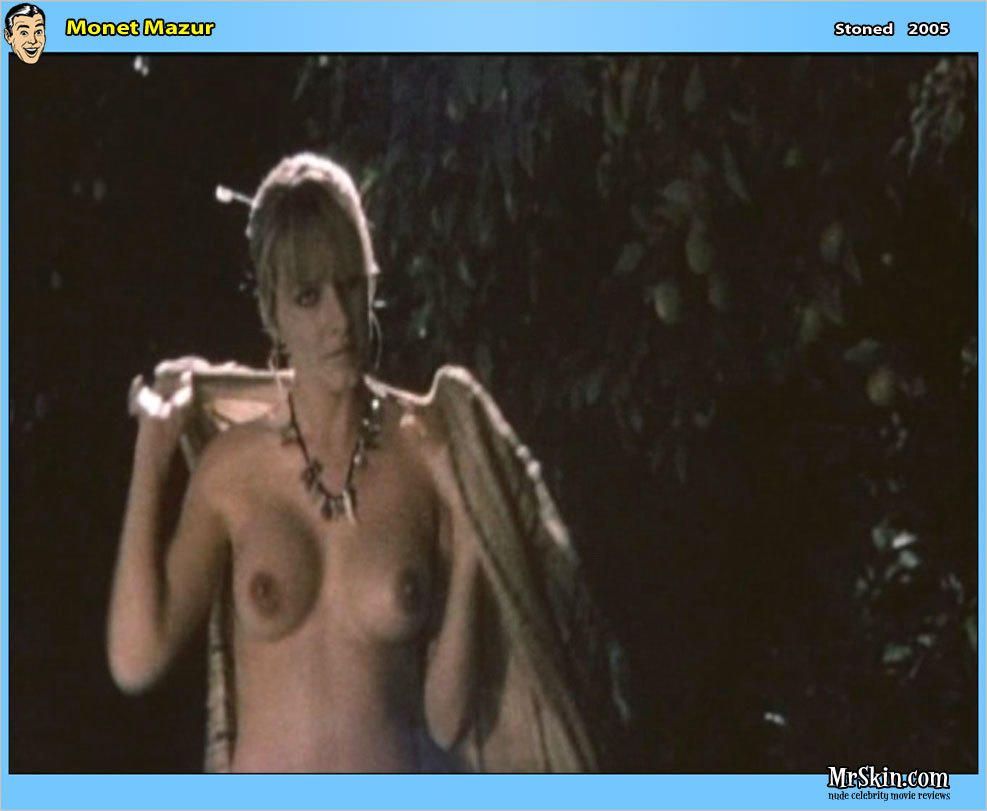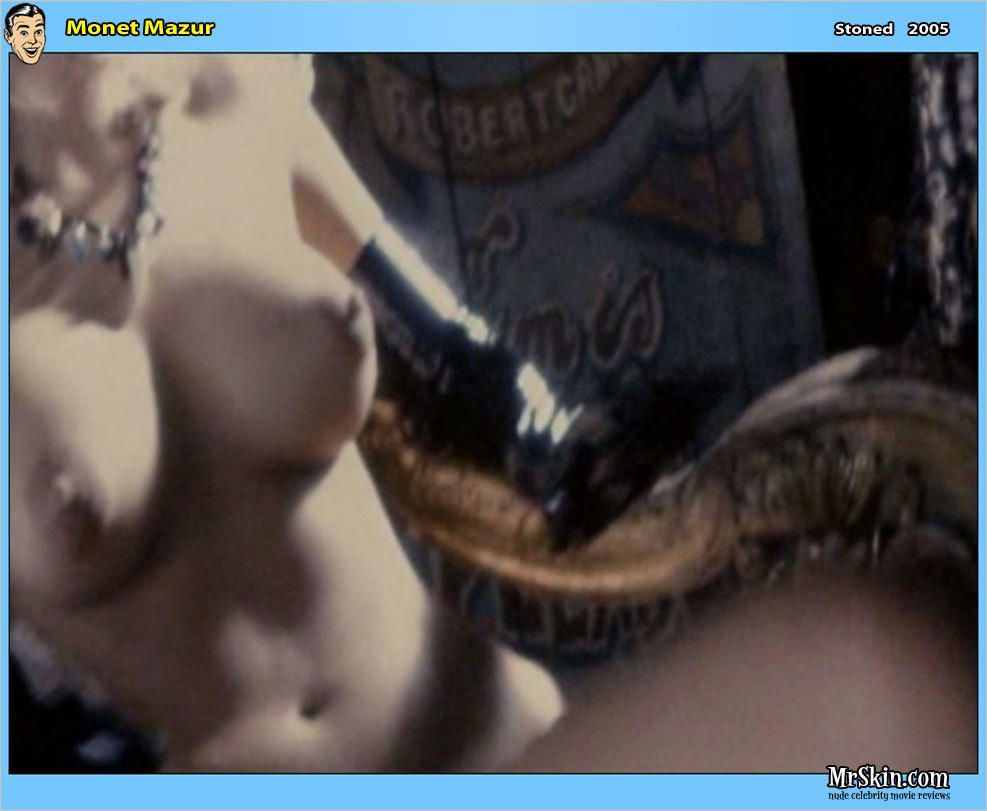 Whirlygirl's 2004 boobs were jaw-dropping. It was one of our first opportunities to really check out her big boobs.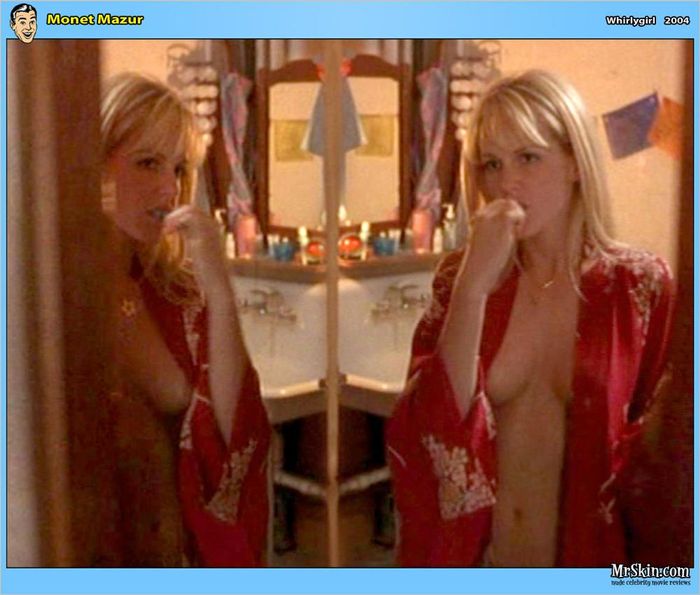 2005's Stoned gave everyone a bone! In this Rolling Stones film, she plays legendary groupie Anita Pallenberg and she goes just as nude as Anita used to. She is naked in most of her scenes in the film and in one shot she even shows her hairy bush when she stands up!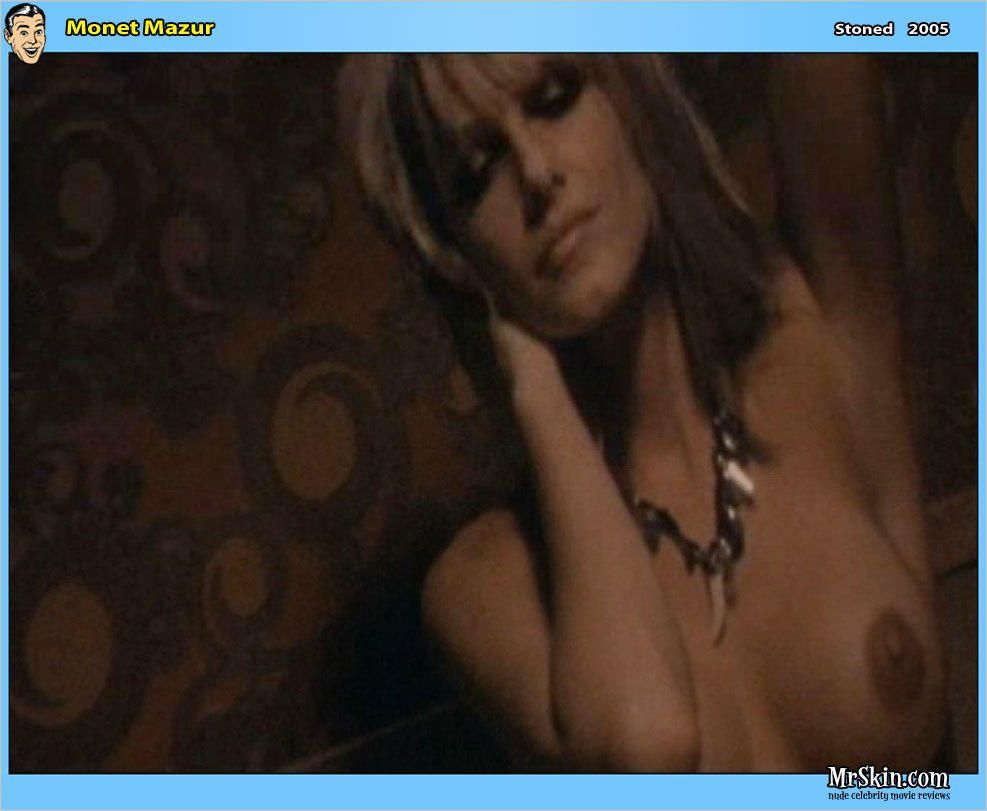 Her beauty is flawless. When Monet goes nude, it's the mon-ay shot! She has been sticking to TV appearances in the last decade and has not been able to do nudity again. We still hope she will put those breasts to the test sometime soon. After all, she paid for them. Flaunt them!
Check out one of her sexy scenes from Stoned: