Actress Maureen O'Sullivan pushed boundaries with this film that was made after the dreaded Hays Code went into effect. She starred as Tarzan's Mate in Tarzan and His Mate.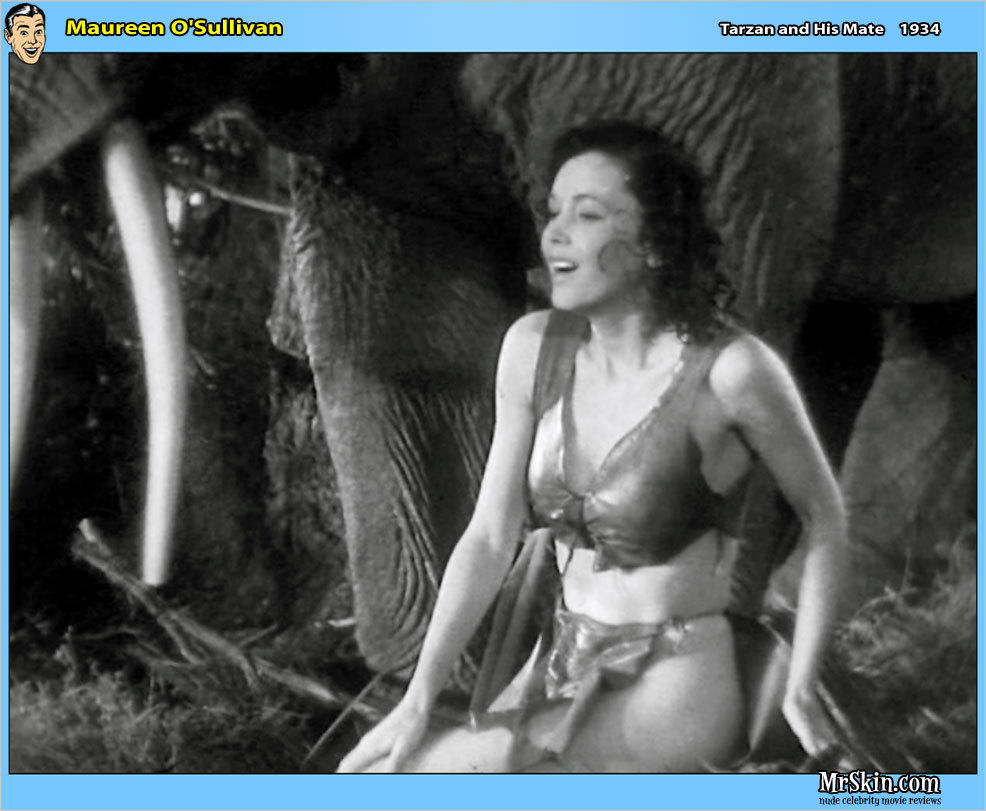 The film was simply salacious at the time for Maureen's sexy costumes. She wore halter tops, loincloths, and sometimes nothing at all. Her and Tarzan also weren't married meaning that they shouldn't be seen on screen sleeping together or living in sin. It was a real scandal!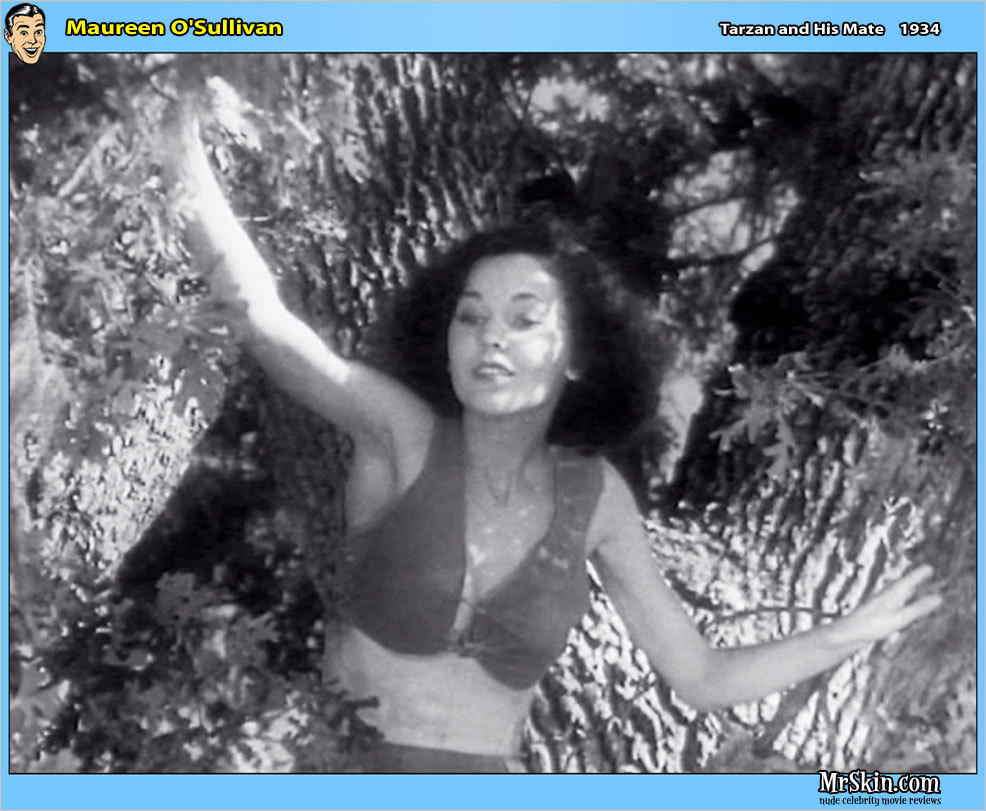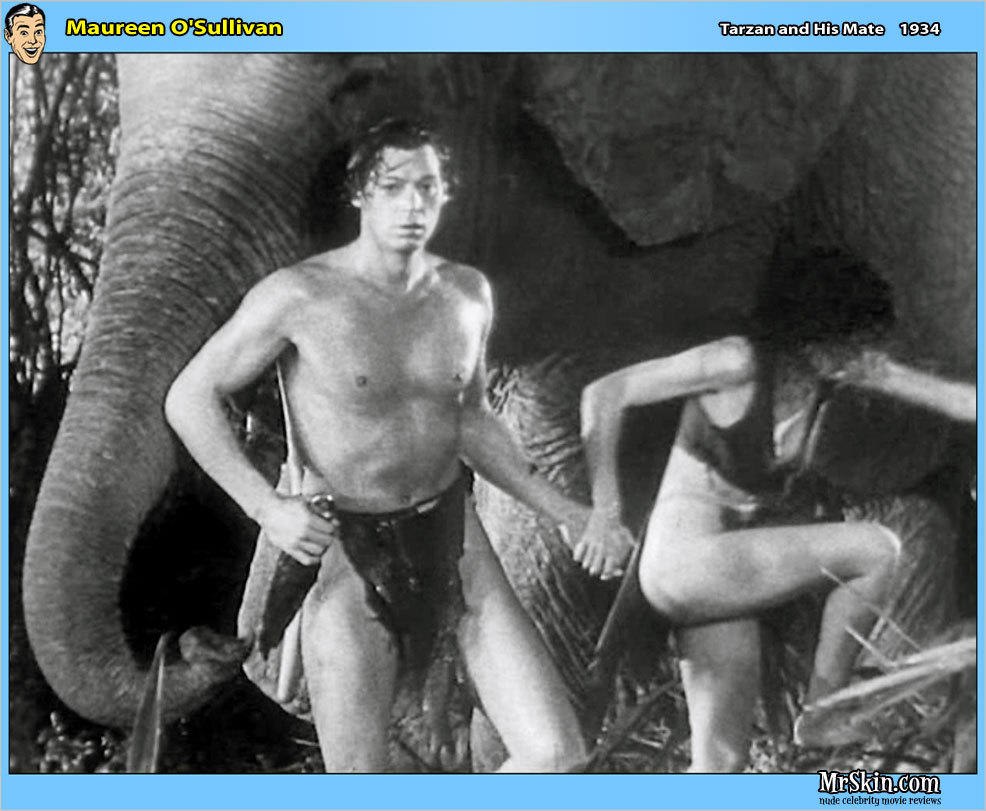 It was mostly censored for its gorgeous nude scene that features Tarzan and his mate swimming underwater together in a beautifully shot ballet sequence that featured full frontal nudity. It's not in as high quality as it would be today, but we still love this seductive underwater scene.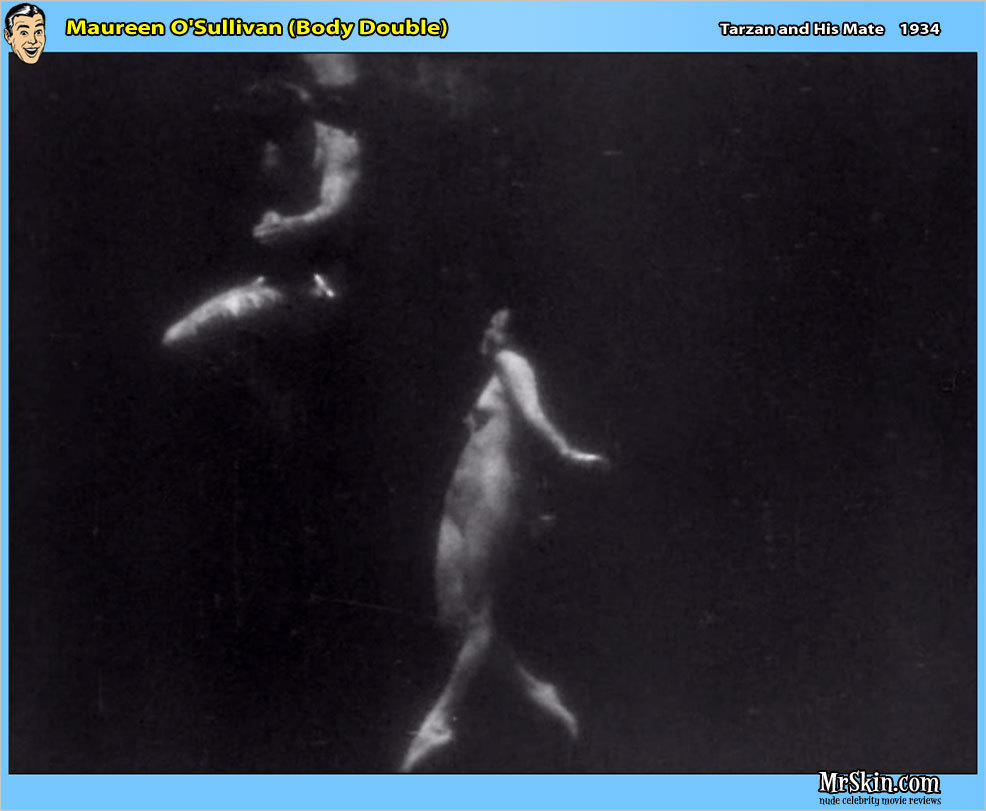 Maureen O'Sullivan gets credit by film historians for her sensational nude scene that shook up Hollywood, but Mr. Skin knows that she doesn't deserve full credit. The credit goes to athlete Josephine McKim. She was an Olympic swimmer, so it's no surprise she was asked to prove her athleticism by doing this underwater nude scene.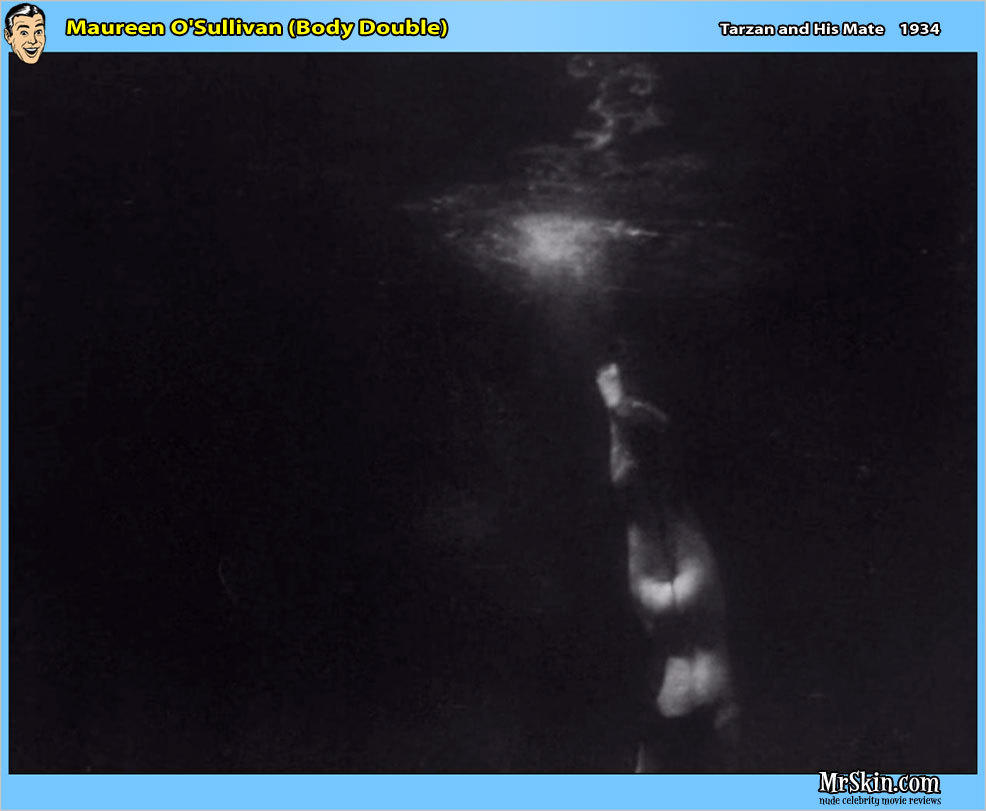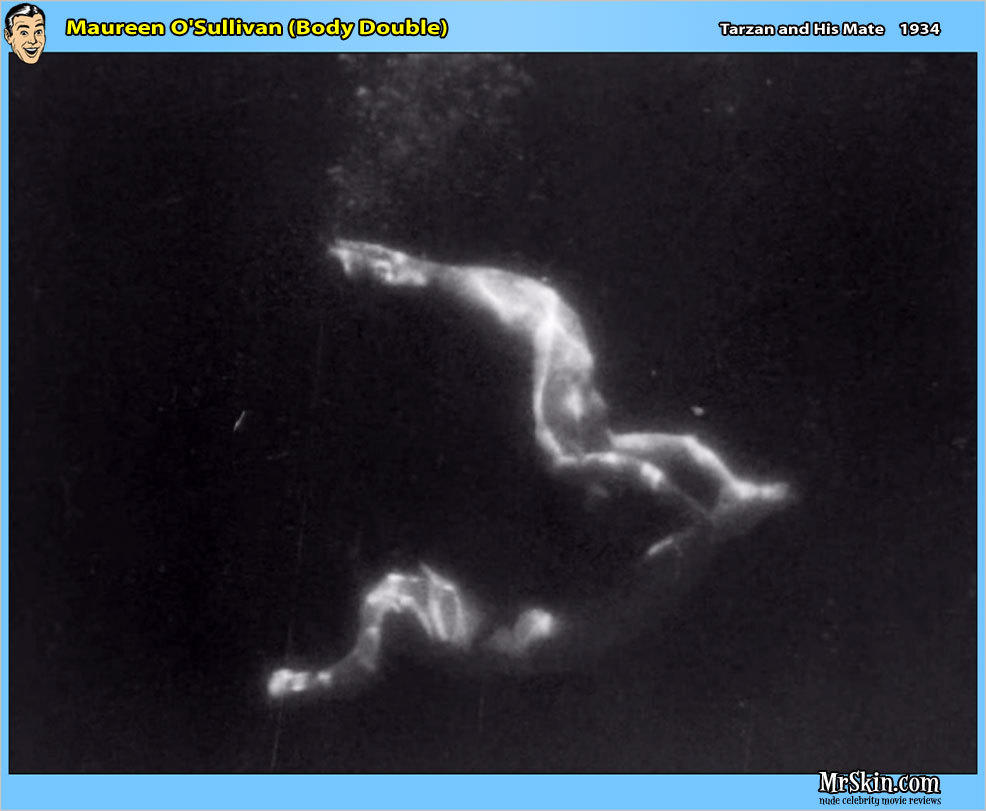 Interestingly, there is no information available suggesting that Maureen wouldn't go nude. In fact, she has said on record that she thinks the sexy scenes are "fun". Josephine was hired because Maureen wasn't comfortable swimming underwater! In fact, when she emerges from the water, Maureen takes over and flashes her breast. She didn't mind showing off her melons. Maybe in another decade, we would have seen Maureen strip naked in an above water scene. 
Maureen made another impressive contribution to society: her daughter Mia Farrow. The pair starred together in Hannah and Her Sisters. We hope daughter is proud of mother and the skintributions she made to skinema. Maureen passed away in 1998 with a sexy legacy behind her.