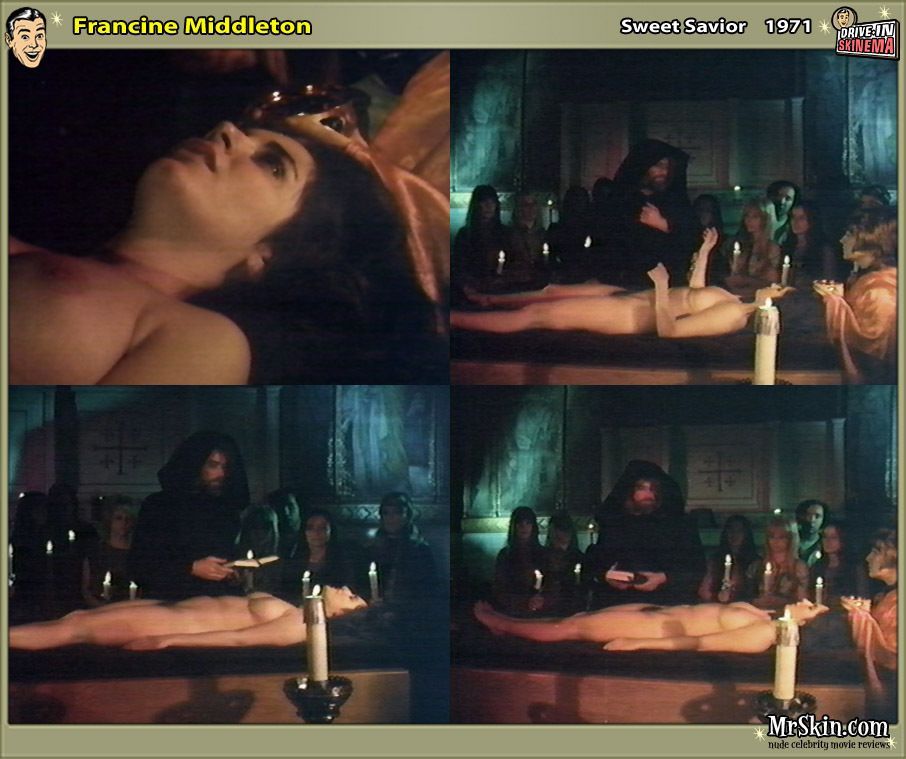 The Manson family has been a source of fascination for serial killer weirdos, budding teenage Satanists, and John Waters for decades. Some adaptations have glossed over the groovy parts (LSD-fueled hippie orgies) of the Manson saga in favor of the bummer (LSD-fueled serial killing). But an upcoming Manson movie promises to get into the minds- and under the peasant blouses- of Charlie's female followers.
Manson Girls features two of the titular Manson Girls as they are skindoctrinated into the cult.Monica Keena costars as Lynette "Squeaky" Fromme, along with April 2011 Playboy cover girl Taryn Manning as Sandra Good. Manson Girls differs from Manson movies of the past by following the girls up to the Tate/LaBianca murdersand then stopping. De-emphasizing the skingoria leaves plenty of screen time for Monica and Taryn to bare brainwashed boobs and murderous muff in pursuit of spiritual sinlightenment. The crazy-hot actresses talked about getting nude for Charlie in an interview forStay Thirsty:
Taryn: I personally don't have any issues with sex and nudity in art if its done in a manner which respects the female anatomy and sheds the most beautiful light on the species of the lady. I think the nudity required inManson Girlsis needed to tell an accurate story of how these people lived everyday lives, full of love and open hearts and minds.
Monica: Of course sex is a necessary part of this story. As is the nudity aspect of itI've never done a sex scene or nudity in a film before, and I've always said I never would unless the movie was absolutely brilliant and the story really called for it and was necessary to move the piece along and was not shot in a gratuitous way. So there is your proof.
For more Manson Family madness, check out Mr. Skin's brand spanking new Nude Women of Manson Family (and Manson-inspired) Movies and Sexy Satanist playlists on MrSkin.com!