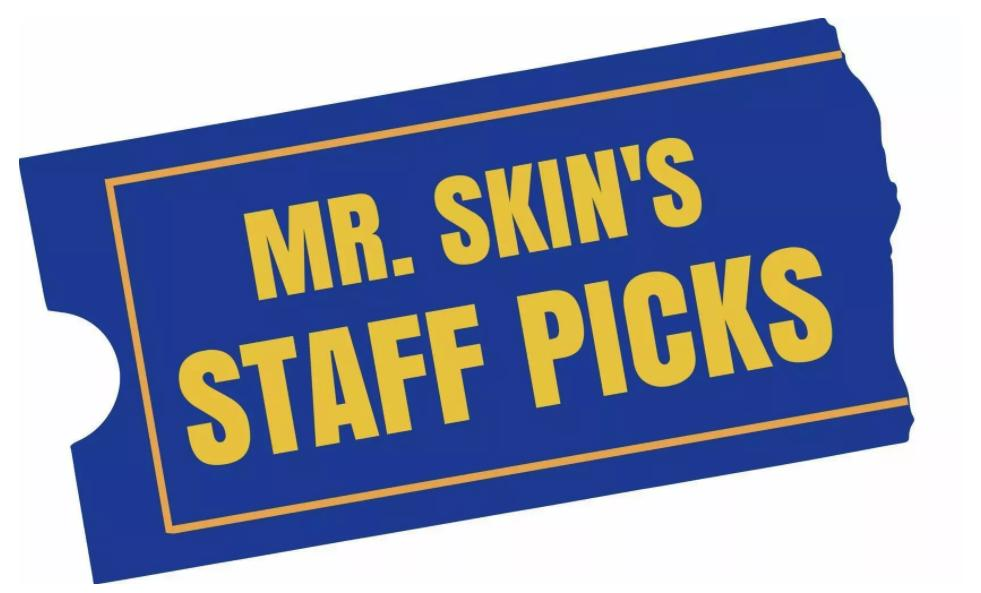 Our Staff Picks column takes you back to a time when video stores reigned supreme and the "Staff Picks" section was the place to find out what films were worthy of one's time. Of course, our version of Staff Picks has a decidedly skintillating angle, as we suss out which films from a certain genre with great nudity. This week: martial arts movies!
A lot of these sexy martial arts movies were made in the 1970s and a lot of them were made in Asia where you might be surprised to learn that there was quite a lot of nudity in these films. That being said, some of these movies are much more modern and come from all over the globe, so enjoy our staff picks for sexy scenes from martial arts films.
Let's start with a Bruce Lee classic! Enter the Dragon might be Bruce Lee's most popular film. Robert Clouse directed this enduring 1973 action film in which Bruce is enlisted to compete in a fighting tournament that was organized by a corrupt crime boss. He agrees only so that he can take down the boss' entire drug operation from the inside. He kicks a lot of ass, but he takes a break from his impressive fight scenes to check out Ahna Capri's cans.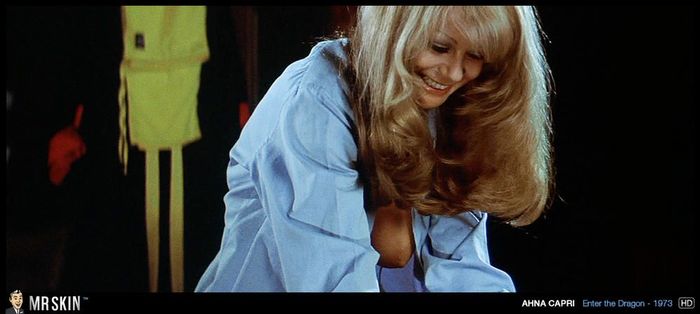 Leave it to 1980s Hong Kong to deliver a truly chaotic martial arts cul classic. Robert Tai directed this film that takes us into the center of an ongoing battle between two gangs: a gang of ninjas and a gang of Shaolin monks at the local temple. It's ninjas vs. monks in this film that is filled with high-octane fistfights, kicks-a-plenty, blood, and female nudity.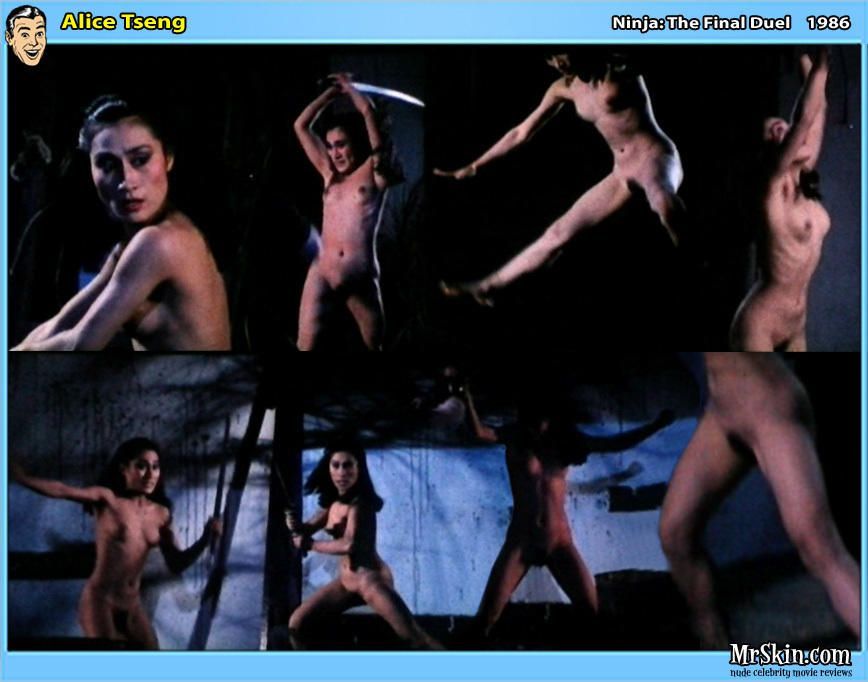 Alice Tseng goes totally naked to show off her trimmed black bush and her round mounds. She wields a sword in the flesh which is equal parts dangerous and hot.
Full disclosure: Black Dynamite is one of my top ten favorite films ever. I love it. It's one of the funniest blaxploitation parodies ever made and Michael Jai White is so convincing as the Shaft/Sweet Sweetback-esque hero of our story. He does kung-fu, saves his neighborhood from druglords, and makes love to many many many beautiful women. And we get to watch it.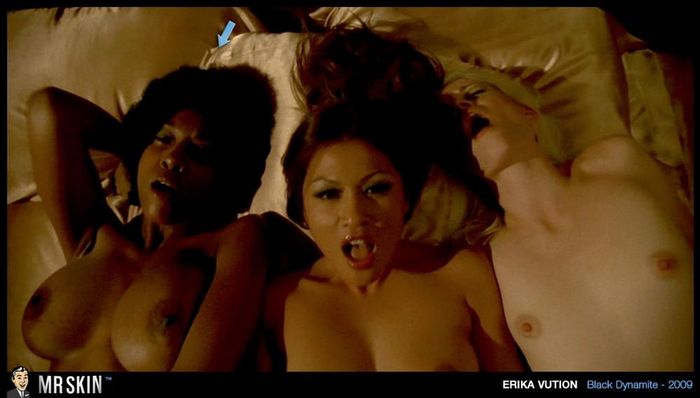 If you've never seen the full film, do yourself a favor and watch it. You'll be quoting it every day for the rest of your life as I do. It's dyno-mite!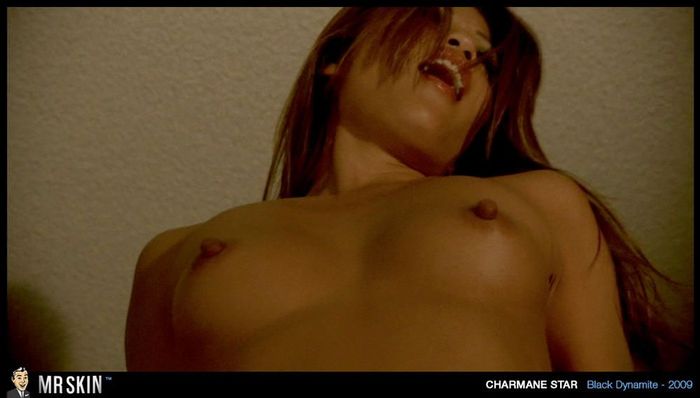 Lady Snowblood is a kickass revenge movie. Toshiya Fujita directs this sequel from 1974 that brings us a steamy love scene with Kazuko Yoshiyuki. This is a sequel to the original and in this sequel, we are taken back to 1800s Japan in which our hero was sentenced to death for her vengeance in the first movie. She gets rescued by the emperor's secret police where she is recruited to take down anti-government fighters...but will she end up siding with them? That's the question!
One of the most critically-aclaimed martial arts movies in the past 30 ears is definitely Crouching Tiger, Hidden Dragon. Those flying kicks captivated audiences and we saw these fighting skills ripped off in action films to come. Ziyi Zhang starred in the film, a beautiful Chinese actress that we all became enamored with. She did not go nude in this movie, but I'm using this suggestion as an excuse to tell you where she did go nude.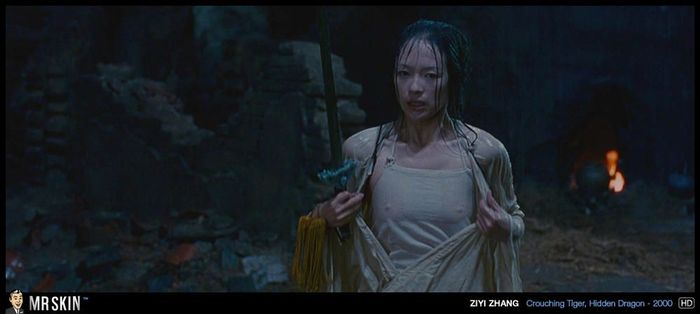 Ziyi showed her ass in Legend of the Black Scorpion which takes place in China's 10th century and is a loose adaptation of both Hamlet and Ibsen's Ghosts. So, there's a lot going on here, but you can focus on Ziyi's booty as she takes a break from historical action and adventure.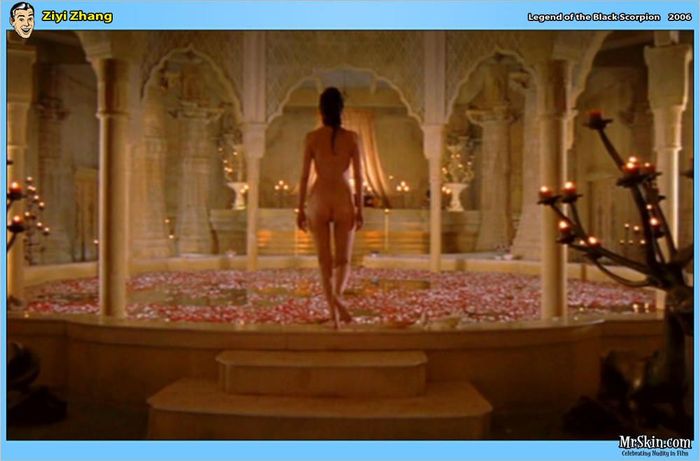 This exciting 1995 film from Clarence Yiu-Leung centers on women who are deadly assassins. How hot is that? A young woman's father is killed, so she trains to become an assassin in order to ensure that no one messes with her or her family ever again. Chingmy Yau is our leading lady who crushes her opponents at every turn.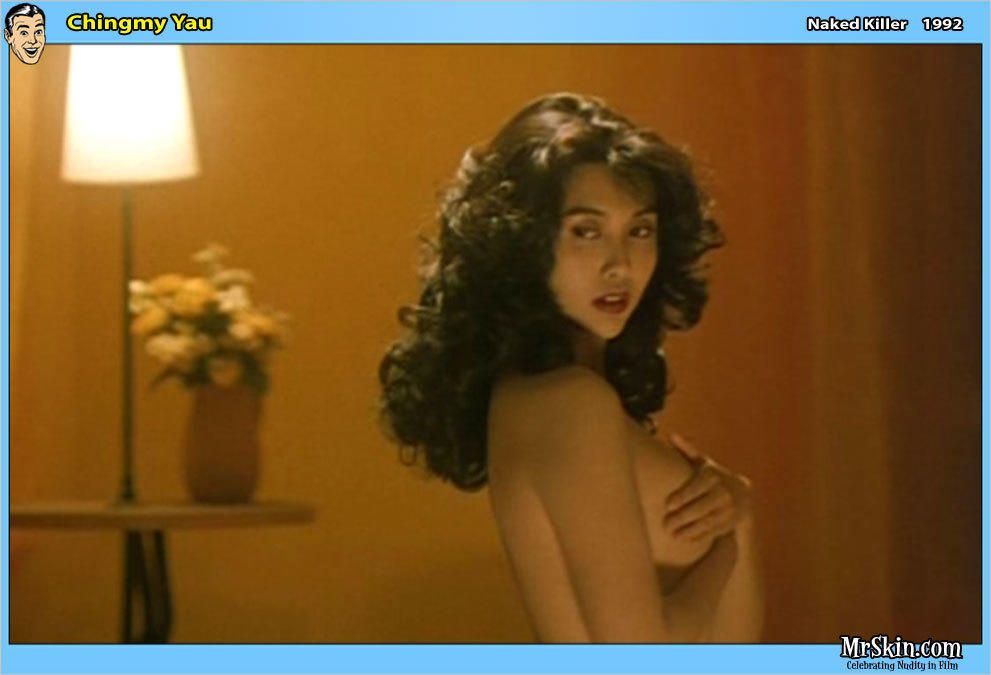 Chingmy takes off her clothes in between assassinating men who stand in her way. Oh, so that's why they call her the naked killer!
Tasty Taiwanese actress Chen Ping did for women in martial arts movies in the 1970s what Pam Grier did for women in blaxploitation films in the same era. Chen Ping starred in quite a few action films as a deadly killer and a sexy sweetheart. In Kiss of Death, she teams up with a recently injured fighter to get revenge on a gang of men who attacked her. She will have her vengeance, but first...she will get naked. And we will watch it!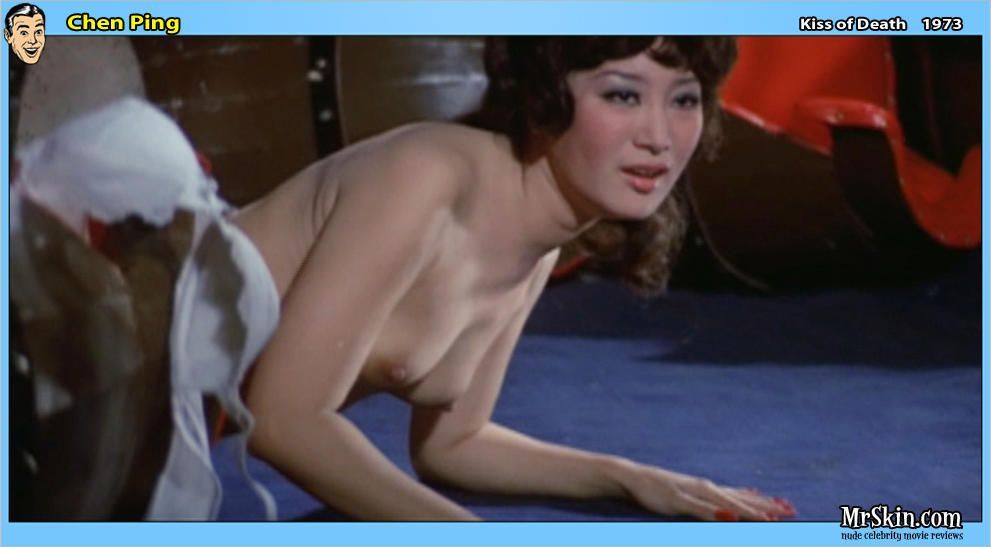 I highly suggest doing a deep dive into Chen Ping's career. She did A LOT of nudity and appeared in bawdy sex comedies, period dramas, and many more action films and she had no problem showing off her boobalicious baos whenever it was needed.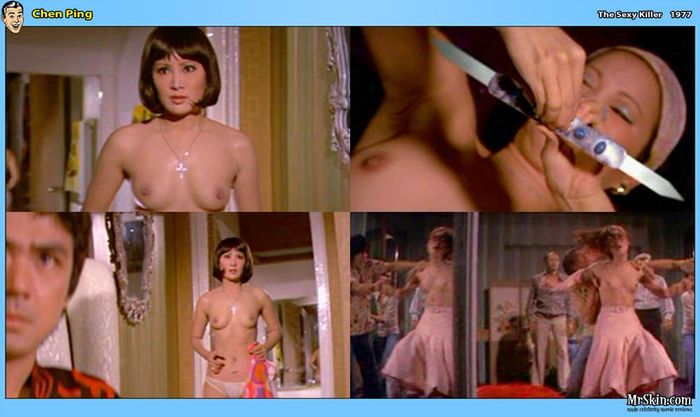 And we close with yet another Bruce Lee film! Wei Lo directed this 1972 film that features Bruce Lee getting revenge after his martial arts teacher is killed. He knows that his teacher was murdered, so he tracks down the people who did it and he uses his fists as lethal weapons. I would NOT want to have Bruce Lee tracking me down, that's for sure!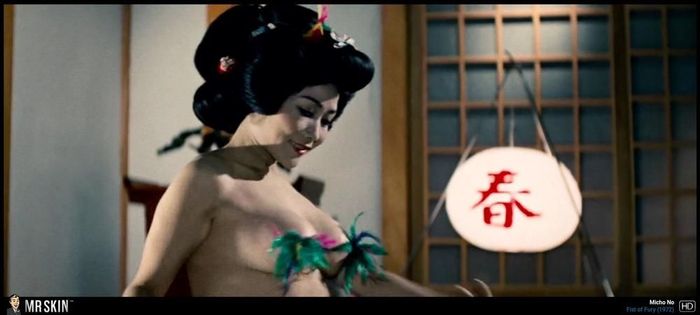 I do want to track down the actress who performs a sexy striptease in this film. Michi No plays a flirty geisha who takes off her clothes for an adoring audience. You can watch her get butt-naked as you furiously fist yourself here: