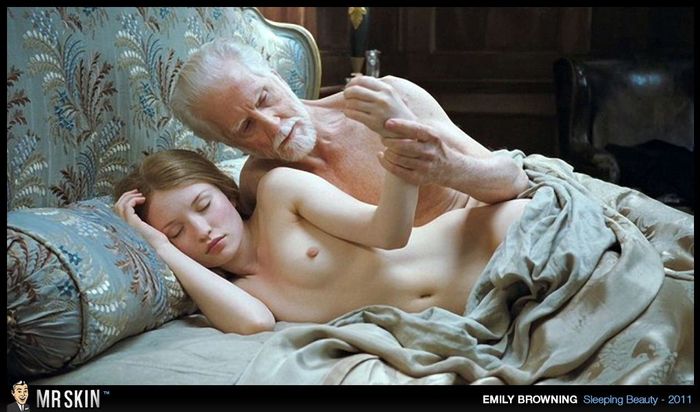 You don't want to sleep on this week's nude releases on DVD and Blu-ray, including Emily Browning's Hall of Fame nude debut in Sleeping Beauty (2011), and the sexplotation double feature of Ryoko Watanabe all tied up as a housewife with an SM secret in Debauchery (1983) and Hitomi Kozue as the titular woman in True Story of a Woman Condemned: Sex Hell (1975).


Plus, we go back (way back) to the well for two rather unexpected nude Blu-ray releases, The Boy in Blue (1986) and Don Juan DeMarco (1995):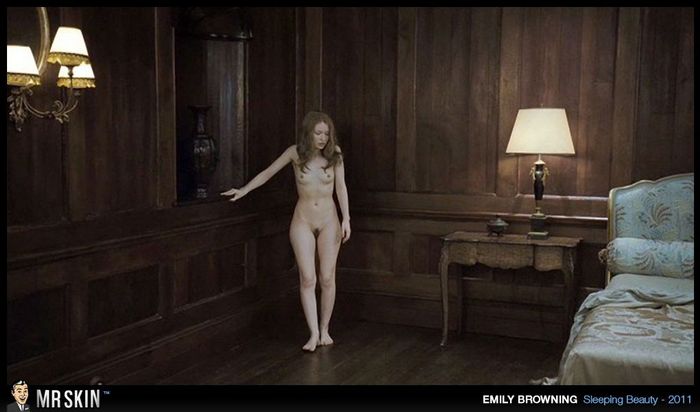 Gorgeous ginger Emily Browning is a (literal) dream girl in Sleeping Beauty (2011). Based on a Japanese novella, Sleeping Beauty is the story of Lucy (Browning), a student who joins up with an exclusive, high-class brothel. This cathouse has an unusual specialty: the elderly clients pay for a night with a young girl who has been drugged into a deep sleep. In the "sleeping chamber", the client can do anything they want to the girl...except for penetrate her. Emily makes her nude debut in this dark, erotic ode to the power of passivity, and oh, what a nude debut! Emily bares her petite pair, her little red bush, and her creamy white seat meat throughout the film as she snoozes completely nude. It's a wet dream come true!

A submissive Japanese housewife lends her TA to an SM club in Debauchery (1983). When a bored wife (Ryko Watanabe) hears about a Tokyo prostitution club, it seems like just the thing she needs to fill the void in her life. Soon she's bottoms up at this kinky den of sin, letting a variety of dudes get their sick kicks torturing her nubile form. But when her husband's boss takes a special interest in her, she'll have her boundaries pushed to the limit. It's a Japanese pink film, so the pubes are blurred out, but Ryko bares everything else and gets up close and personal with some love beads. With all that skin, there's no need to spare your rod!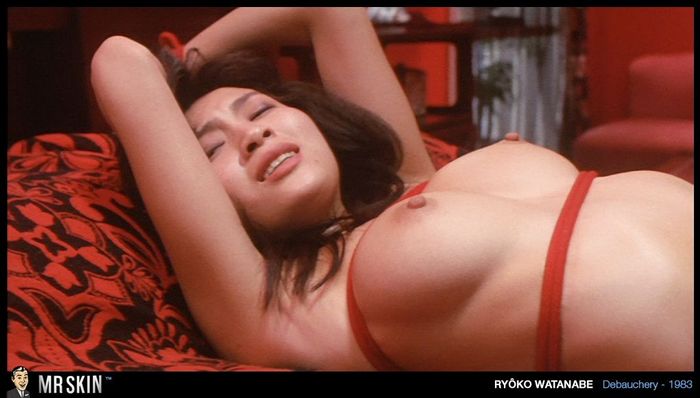 Trivia quiz: What is a sculler? Those in the control group who answer that a sculler is an aquatic sportsman who inhabits a single-person water vessel and rows in competition with others of his ilk have probably already seen The Boy in Blue (1986) and have most likely been recommending this Canadian biography of world-champion sculler Ned Hanlan to their friends continuously since that initial viewing. A young, earnest, and often bare-chested Nicolas Cage portrays the obsessively rowing lad. Ned's victories over bullies, cheats, and natural elements are stunning in themselves, even more so in conjunction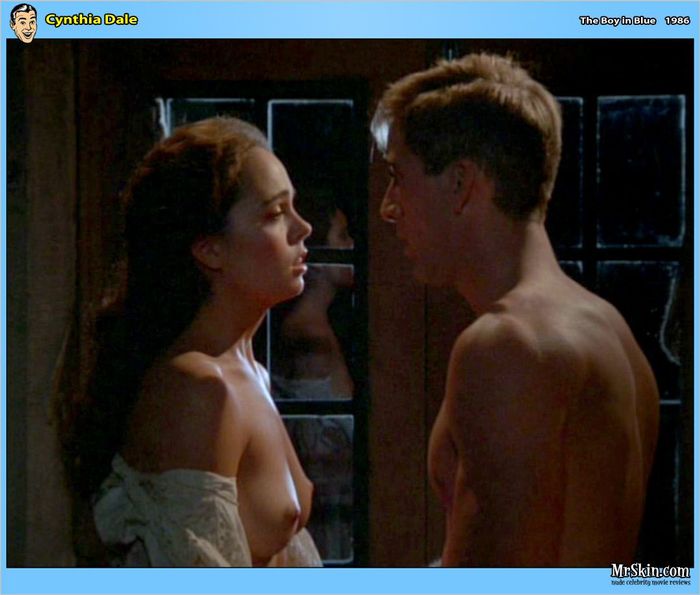 with Nic's popping pectorals. Fast forward to the one hour, 15-minute mark, where Nic lends a hand and frees Cynthia Dale's boobs from the cage that is her nightie. Over hills! Over Dale!

Some movies have so much going for them that they seem to be unfairly advantaged. Take the building blocks of Don Juan DeMarco (1995). Two actors esteemed to the point of reverence, Johnny Depp and Marlon Brando, face off to fill out a script that is light, deep, funny, and dramatic all at once. Depp plays a kook, believe it or not, whose unshakable delusion is that he is Don Juan, the notorious seducer of women. Brando assays the straight-man role as the psychiatrist who is saddled with the task of curing Depp or at least monitoring him. Whose reality, the kook's or the doctor's, will prevail? Fanciful and playful, Don Juan DeMarco is undeserving of the disappointed rating that resulted from unrealistically raised expectations at the time of its release. Speaking of release, black-haired and heavenly Rachel Ticotin's crack of paradise is probably every inch as tight and godly as the buttock fissure on the fine-ass body double she uses in the film.

CU Next Tuesday, Skin fans, for all the newest and nudest releases on DVD and Blu-ray right here at MrSkin.com!