It's been years since the movies were the best place to see nudies, but there were some hopeful signs for skin fans in 2011: namely, the success of the NC-17 sex-addiction drama Shame and the super-nude fairytale Sleeping Beauty. Yet, on the one hand we seem to be entering a renaissance for R-rated dramas (and comedies!) but on the other...CGI boobs: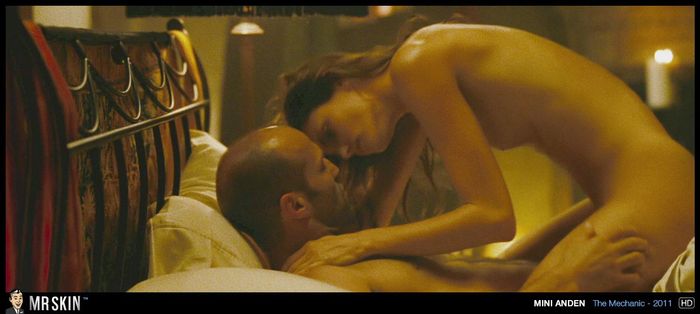 #5- Mini Anden, The Mechanic Peek under the Swedish supermodel's hood 11 minutes in, when she bares mini mams and can-den getting a tune-up from Jason Statham.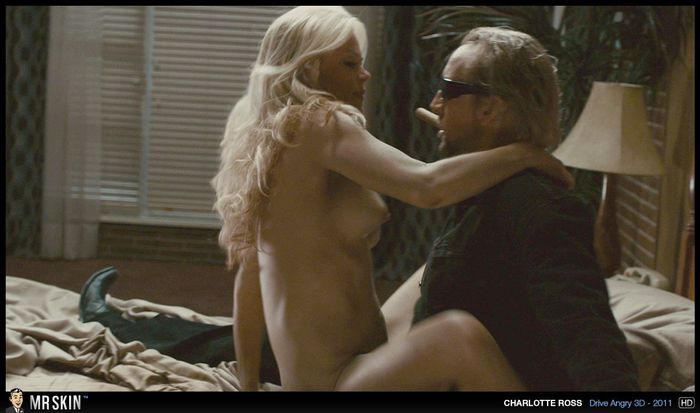 #4- Charlotte Ross, Drive Angry 3D 27 minutes in, Charlotte bares boobs, butt and bald beav going for a ride on Nicholas Cage. When gunmen skinterrupt their flesh session, Nic doesn't miss a beat, firing rounds into both Charlotte and the bad guys simultaneously. Talk about gland-eye coordination!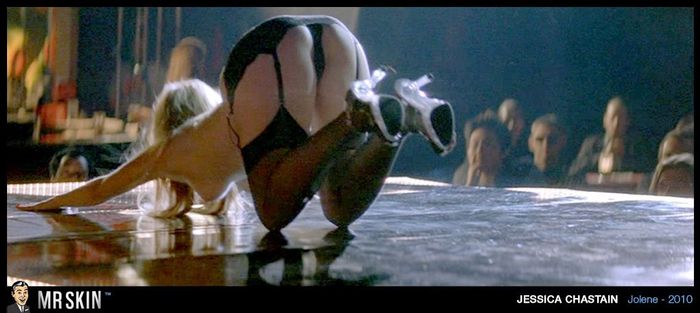 #3 Jessica Chastain, Jolene This fabulous firecrotch is breast known for her turns in the nudity-free dramas The Help and Tree of Life, but before she broke into the mainstream Jessica broke our of her top as a stripper that actually strips. The leztastic girl-on-girl fingerbang 32 minutes in is just a bonus.
#2 Kirsten Dunst, Melancholia Kirsten shows boobs and butt in the bath at the one-hour, 15-minute mark and at the one-hour 27-minute mark, we get an awesome full frontal shot, the first from the Spider-Man star. Thanks for the cunst, Ms. Dunst!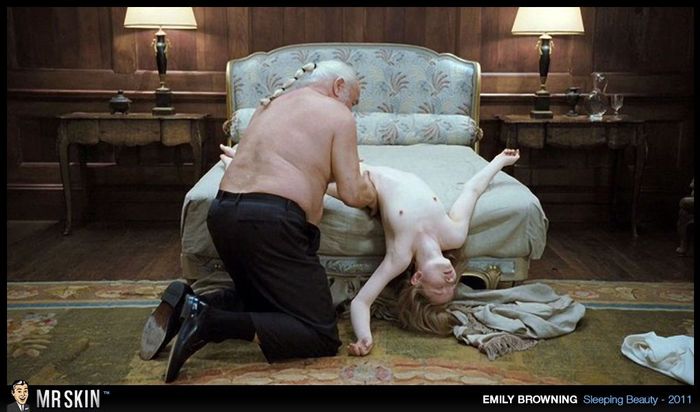 #1 Emily Browning, Sleeping Beauty Emily makes her nude debut as a teenage hooker at a creepy, kinky brothel where clients pay for a night with a girl who's been drugged into a deep sleep. Emily keeps the skin coming throughout with a total of nine nude scenes, including three extended full-frontal looks at her fabulous firecrotch. This is one fairytale that will make you jack your beanstalk!

Join us again tomorrow for our Top 5 Nude TV Series of 2011!