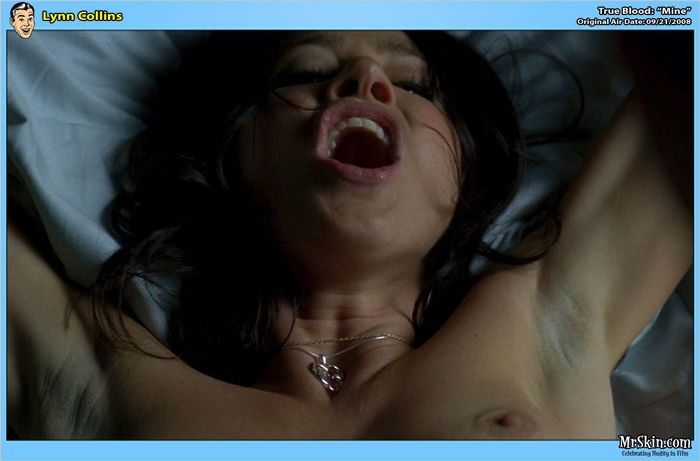 Sexy Texan Lynn Collins stars as mouthwatering Martian princess Dejah Thoris in the new Disney movie John Carter, but we're sad to say you won't see Lynn's Jiggly Star-bust in this blockbuster.

Lynn shows off cleavage and tons of thigh throughout John Carter, but if you really want to blast off, orbit Lynn's full moons on HBO's vampire soap True Blood. Lynn appeared on True Blood's first season as a vampire groupie with a dominatrix streak, and bared boobs and exceptionally sexy butt for an athletic sex scene in episode 3. So forget John Carter-True Blood will harden your Dick Johnson.

Check out Lynn Collins in sack-tion with video on our True Blood page, right here at MrSkin.com!