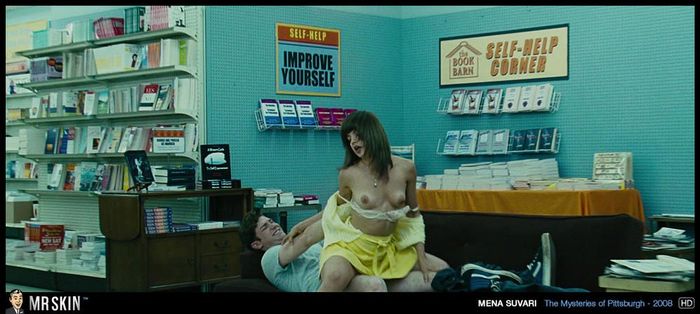 Ever since it was announced that Mena Suvari is pregnant, I couldn't help but go back to her days when she was naked in the roses in American Beauty. She shined on the ceiling in a bed of petals as Kevin Spacey envisioned her like the goddess she is.
Her scenes in the film took such a gradual turn. She starts off as the best friend who is obviously very different from Thora Birch. Thora was so pissy and angsty while Mena was so lively with a beautiful smile. Then she gave a sexy dance for Kevin and came so close to flashing her tits. The roses bloomed out of her and it was breathtaking.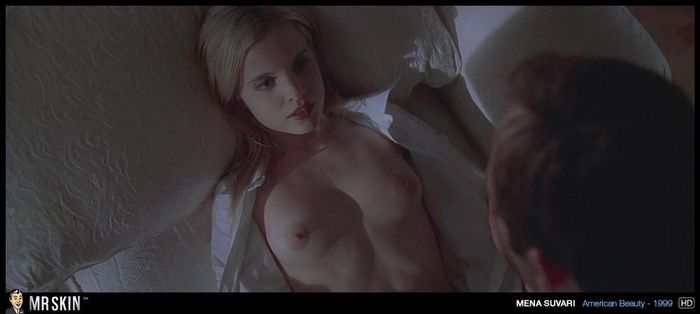 Then more fantasy scenes happened when she was naked in the petals whether it was on the ceiling or in the bathtub. But it was finally in the last 15 minutes of the movie when she bared her tits. It took long enough and it was so worth it.
When Mena flashed her tits to an audience, thousands of more girls did the same on Camster.com. Cam girls all over the world are getting naked on camera while playing with themselves. Whether it's big tits or small, these girls get frisky as hell.
Here are some more cam girls who are looking for someone to make them cum so good in live sex chat.
"Leila is a straight-up stunning woman. WHAT A BABE!! Time doesn't exist in her room."
"She is friendly, beautiful, and has an amazing ass damn mmmmm!"
"There is a reason why Ambrianna is a top model, it's because she's AWESOME!!"
"Stunning, will leave you speechless with her beauty inside and out."
"You really know how to make a man feel like a king. Kisses and nothing but best wishes to you my beautiful friend."