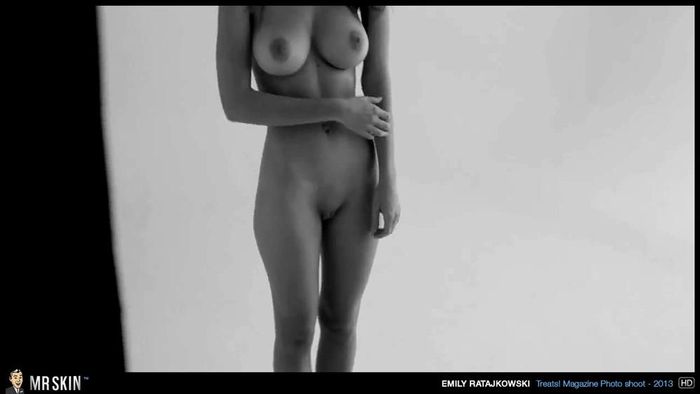 The modeling world often seems like the only industry that doesn't like big boobs. (Apparently, it's tough to dress them, as most shirts are made for a hefty bust, though I can't fathom why.) And even though teeny weeny women with big beautiful boobs are an anomaly, they are often, well, crowded out of the catwalk. Sigh.
One of such women is - believeit or not - Emily Ratajkowski herself. Though she's met a lot of success with swimsuit modeling, nude modeling, and lingerie modeling (not to mention acting), she doesn't get some more mainstream modeling gigs because... her boobs are too big? Here's what she said in Harper's Bazaar Australia:
"There's this thing that happens to me: 'Oh, she's too sexy. It's like an anti-woman thing, that people don't want to work with me because my boobs are too big. What's wrong with boobs? They're a beautiful feminine thing that needs to be celebrated. Like, who cares? They are great big, they are great small. Why should that be an issue?"
An even better question: Why don't designers make shirts the fit more than a small-chested female form? Who knows. We certainly welcome big boobs here!