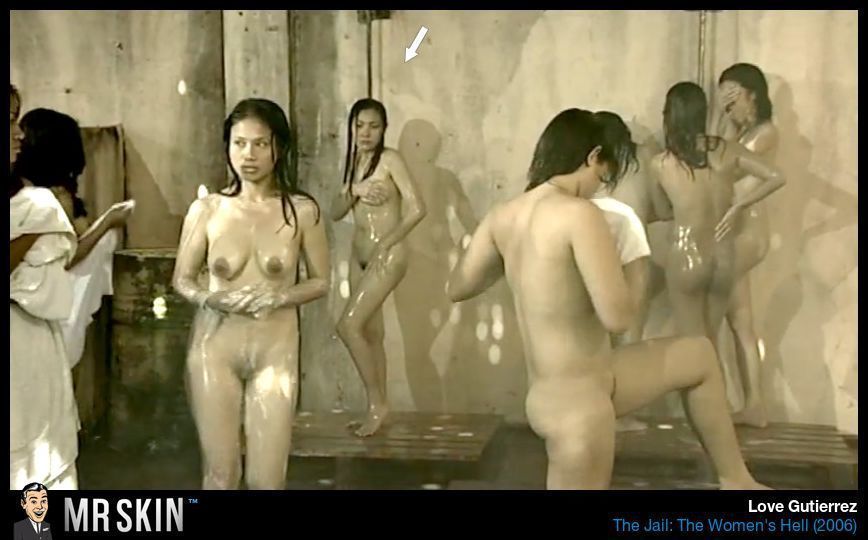 Thanks to our good friends over at Severin Films, we've got five DVD copies of the Italian sexploitation flick The Jail: The Women's Hell to give away to five lucky commenters!

The Jail: The Women's Hell (2006) is a classic 70s-esque sexploitation film centered around a group of female prisoners trapped on an island run by a sadist materal figure. Throughout the initial first half of the film, the women are humiliated, tortured, and raped, subject to all sorts of horrible acts at the hands of a horrible doctor and governor who write off the subsequent deaths as "natural causes." An inmate named Jennifer (Yvette Yzon) organizes an escape, and once the women make it past the prison gates, they experience a whole new slew of torture, but this time, the gore is magnified and the death toll rises as women are killed off in horrible ways.
To enter for your chance to win one of these DVDs, tell us what your favorite women in prison film is and why in the comments section below. Keep it briefLESS THAN 50 WORDSand post it in the comments section below.You have from now until8:59 am CST on Monday, so make it count!Only one entry per user, multiple entries will be discarded.
*THE FINE PRINT: Winners will be contacted via email, so please make sure your email registration info is up-to-date before entering.Mr. Skin does not ship prizes outside the United States. Winners will be chosenat randomby Skin Central at9:00 am EST on Monday, November 2, 2015.

Update 11/2: The contest is now over. Thank you to all who entered and congratulations toOrlof, bkr46, Cyclops Was Right, clayton, and Seven Churchesfor winning one of these amazing prizes!