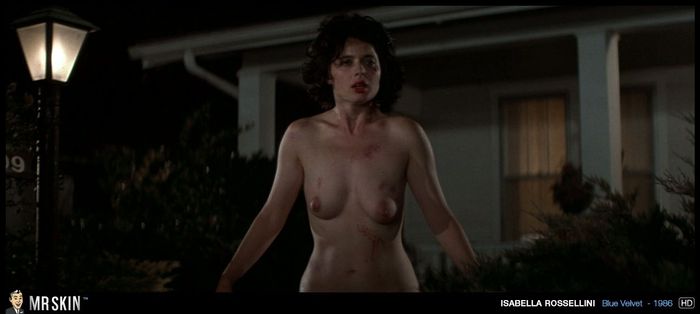 It's one of the most famous, and most controversial, nude scenes of all time, and 28 years after the film was released,Isabella Rosselliniis still talking about her fully nude scene fromDavid Lynch'sBlue Velvet!

While promoting her Sundance original series Green Porno, Isabella chatted with The Huffington Post about her stance on nudity in general, as well as her reason for appearing nude in Blue Velvet.
"I don't want to be naked to titillate people. That's kind of creepy to me, the idea that somebody would look, get excited, masturbate in his bathroom. It doesn't really appeal to me. But when it was "Blue Velvet" and it was a scene of r*** -- and a strange, ritualistic r*** -- I couldn't come up with another image, nor David could come up with another image than this naked body -- me -- walking in the street all bruised and confused. If we could have come up with another idea, it would have been better.

"If I had walked in the street covering myself, I thought that psychologically, I can't covey that the character I was playing was not yet broken -- there was still a sense of protecting herself, there was a strength in her that would understand, 'I have to be decent.' Instead, she [had] nothing left," Rossellini said.