Welcome to my new short series called Hippie Hotties where I plan to talk about a hippie-era movie that stretched the limits of free love and sex by showing off some sexy nudes on the big screen. This era of experimentation led to some pretty far-out films, so let's take a look!
Psychedelia would be nothing without hallucinogens and that is exactly what the film The Acid Eaters is all about. Buckle up because this is a very groovy ride with a lot of nudity and wild antics that don't make 100% sense, but that's okay. Maybe they all make more sense if you're on acid (not that I'm promoting drug use, but I'm just *saying* I have a feeling that that is part of the filmmakers' intention).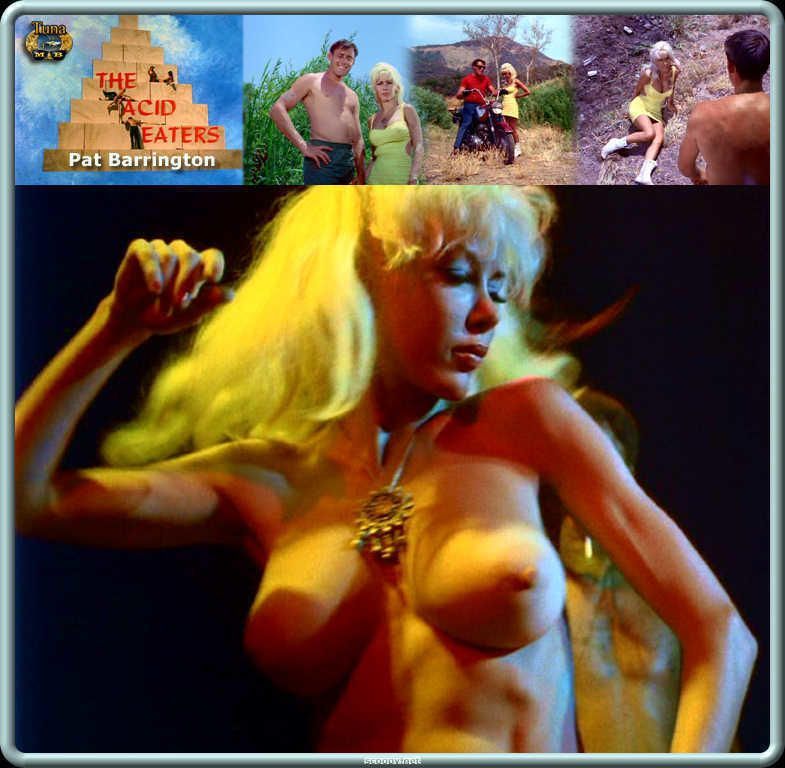 Busty beautiful hippie chicks, drugs, and lonely men make The Acid Eaters quite the trip. The plot follows a group of people who work boring office jobs during the week and spend their weekends going to a pyramid made out of LSD. Trippy, right? They run into a couple of topless ladies who love to skinny dip topless and make out with men. How fun for them! Some of the men even offer to paint the women's bodies which is a delight for us to watch.
A catfight breaks out and one of the babes gets stuck in quicksand. Side note - remember how movies used to make quicksand deaths seem imminent? If you grew up in the 80s and 90s, you probably grew up believing you could go for a walk in the woods and BAM suddenly you're sinking in quicksand. It felt like quicksand was everywhere, but in my (perhaps sheltered) life, I have yet to step into the deadly sinking sand. Knock on wood, of course. Now that I got my quicksand rant out of the way, let's go back to the fact that this character does meet her untimely doom in quicksand. She hilariously flips off the rest of her friends as she sinks to her death. How do her friends cope with their friend's death in quicksand? They rob a guy on the highway so that they can buy pot and then search for The Great Pyramid made of LSD. When they actually get to their destination - hold up - the pyramid is real??? I thought it was a drug-fueled metaphor, but then it just actually is a pyramid of LSD. Carry on, movie. They drop acid and have a psychedelic time. In fact, one of the guys turns into the devil and convinces the couples to have sex with each other in some very colorful scenes.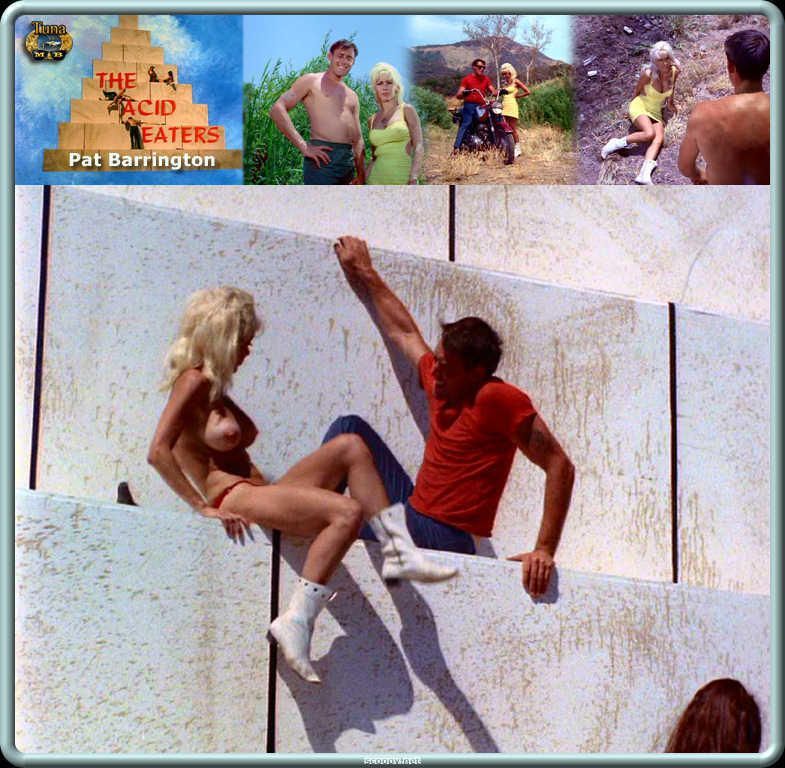 Pat Barrington is our leading nude lady. She is a blonde bombshell who has some seriously far-out nude scenes. She even keeps her white go-go boots on while being topless! Pat plays Chickie and she's one groovy chick when she shakes her yabos in a dance routine to bongo drums while in Hell. How neat!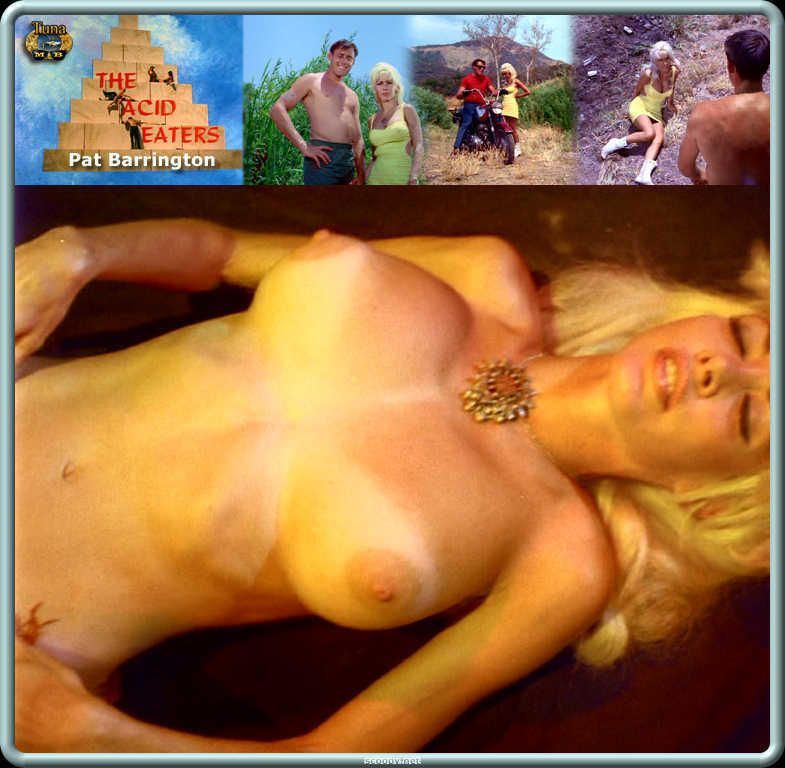 Is The Acid Eaters essentially schlock? Yes, of course. But it's the kind of fun, sexploitation romp that this era was also so good at. The movie is only 62 minutes long, so it's a very quick and easy watch. Like so many other hippie exploitation flicks, this movie feels more like a historical artifact about the time period it was made in rather than a good film.