Today's film for Hippie Hotties takes us back to swingin' London in the late 60s for another sex comedy that is equal parts fun-loving, sexually free, and sizzling 60s sex. Let's talk about the 1967 comedy I'll Never Forget What's 'Is Name.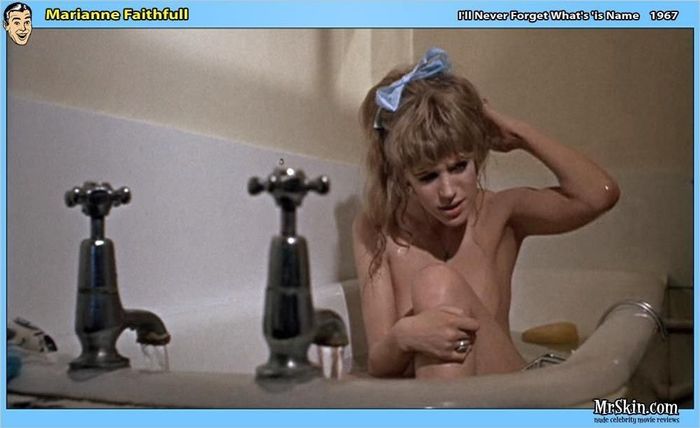 This hilarious sex romp from the 1960s UK is like a lot of other UK sex comedies: it is cheeky! The plot follows an advertising executive played by Oliver Reed (known here as What's Isname) who positively loses his marbles one morning. Corporate life has proven to be too much for him, so the buttoned-up suit freaks out and loses his cool on the life that he has known and loved. Well, obviously he does not love it so much anymore!
He takes an ax to his desk, leaves his wife, breaks up with his two mistresses, yearns to be part of a failing literary magazine, and winds up falling in love with the magazine's sexy secretary. Woof! That is certainly a lot. That poor wife of his did not see any of this coming...neither did his desk.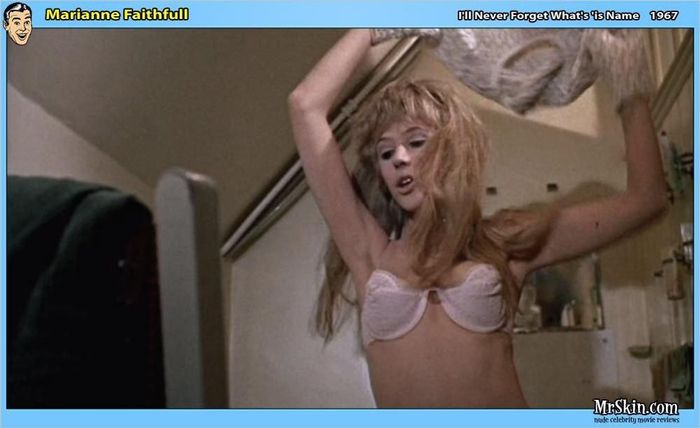 The gorgeous Marianne Faithfull stars as a woman to fall for - but she is actually one of the mistresses. How could he ever let a blonde bombshell like Marianne Faithfull go?! That's part of the frustration with our leading man. He has so much to live for and he gives it all up only to find that "another life" does not necessarily exist. His boss, played by Orson Welles, advises him of that - but he does not listen.
She even has a nude scene! You likely remember Marianne Faithfull as an It Girl of the 1960s who gave the world the song "As Tears Go By". We are singing her praises when she takes a bath. She slips off her bra and sits in the tub to show off her delicious bod.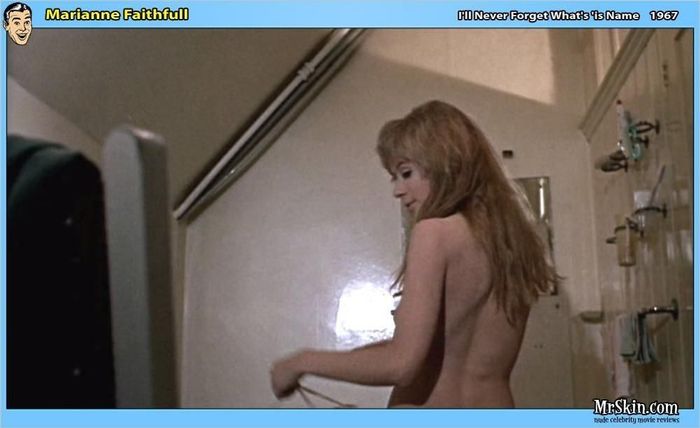 We have already seen Marianne Faithful go nude in another Hippie Hotties film, The Girl on a Motorcycle. In that 1968 film, she had four hot nude scenes and she went VERY nude. From closeups of her sexy breasts to a full-frontal slip of her brown bush hair (the carpet does not appear to match the blonde drapes!), Marianne was the TITular Girl on the Motorcycle who had no problem doing badass nudity.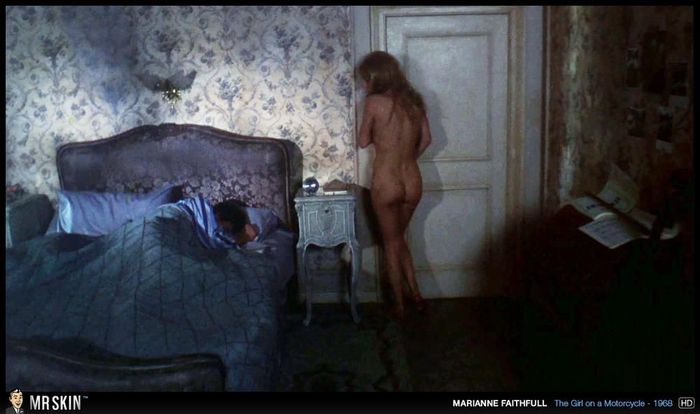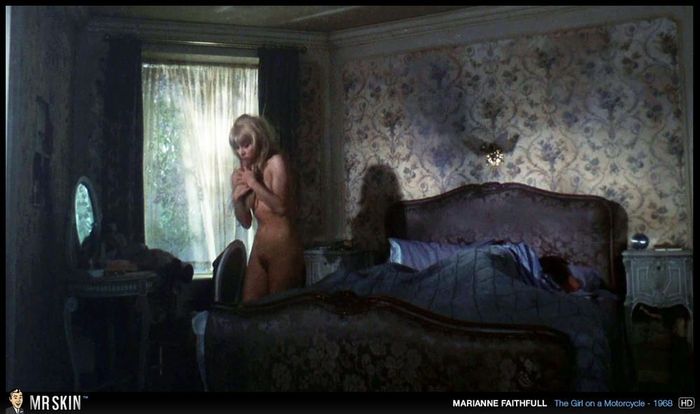 But this scene from 1967's I'll Never Forget What's 'is Name has us never forgetting her bare naked breasts. In fact, this was her nude debut and it is a MAMorable one:
I'll Never Forget What's 'Is Name is a wild romp that explores "modern" society in the swingin' sixties. Like some of the other Hippie Hotties films in this vein, our leading man gets inspired by hippie ideology to leave behind his dated life and job. In reality, he is having a midlife crisis, but so are the men in other hippie movies like I Love You, Alice B. Toklas and Petulia. Oliver Reed is no different here.
What IS different, in my opinion, is that he already practiced some free love. He was cheating on his wife with two women! Yet he includes the women in his quest for liberation by getting rid of both of them. In order to be free and live a new life, he had to disconnect from EVERYTHING from his old life and that did include his wildly sexy mistresses.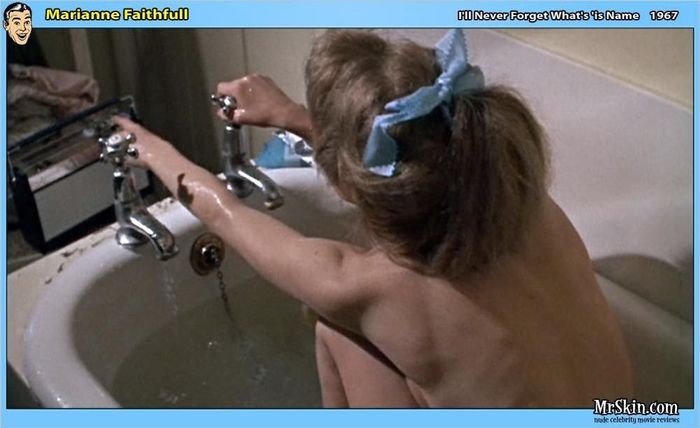 This movie is known for two things: being one of the first films to use the word "fuck" in dialogue and for having a screenplay that Orson Welles said was the best that he had read since "The Third Man". That is why Orson is in it! He really believed in this story. The language in the film and the sexual innuendos (there is a scene where a blowjob is implied, but there is no nudity or skin, so we did not include it here) gave it trouble with ratings. It was denied a seal of approval as a result and the conflict may have hurt its notoriety in the long run.
Regardless, the film shockingly holds up. Its messages about trying to be free and resist boring aspects of "growing up" are always relevant. The movie is not as steeped in 60s culture to make it feel as dated as other films like it. I recommend it - especially if you're faithful to Ms. Faithfull!