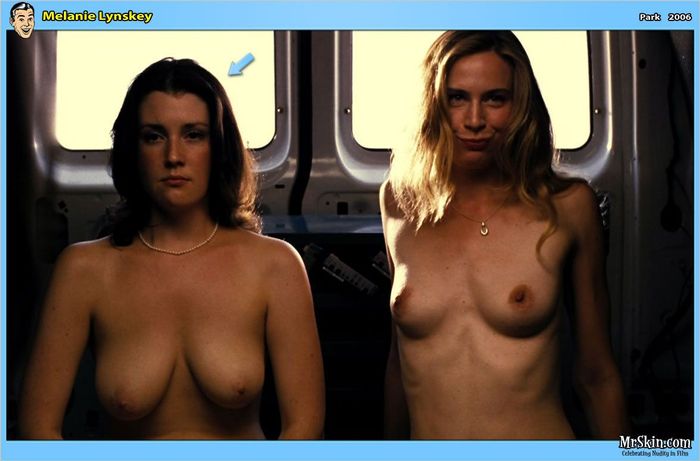 Mr. Skin's been a fan of busty Kiwi actress Melanie Lynskey ever since she took a lesbian bubble bath with Kate WInslet in Heavenly Creatures (1994). But unfortunately Melanie has spent most of her career as a character actress and hasn't been able to spread her wings as a leading lady...until now!
Melanie's starring in the new movie Hello I Must Be Going, which premieres this week at the Sundance Film Festival. She plays a 35-year-old divorcee who moves back in with her parents after being suddenly dumped by her husband; at first she's wallowing in her misery, but ends up wallowing in the sexual attentions of her father's 19-year-old business colleague. Cougarrific!

Melanie reportedly has several scandalous sex scenes in the film, as reported in Entertainment Weekly:

Melanie Lynskey strips naked and sings the Canadian national anthem to a 19-year-old lover during a playful skinny-dip in the family swimming pool.There were more passionate scenes where that came from: late-night sex in her parents' car, a tryst on a couch at a family party, sneaking into her young boyfriend's room when his folks (who mistakenly think he's gay) are away
UPDATE: Our Skin Skout caught a screening of Hello I Must be Going at Sundance, and confirms that Melanie does get nude at the 44-minute mark, though all we can see is seat meat.
To get a sneak peek of Melanie's sweet teats, check out our Melanie Lynskey page right here at MrSkin.com!