Starlet Jessie Buckley is clearly having a moment. The Irish babe feels like she came out of nowhere with her large brown eyes, plump lips, and typically auburn hair. The beautiful 32-year-old from Killarney has audiences everywhere wishing to kiss her Blarney Stones. But has she ever actually gone nude? Yes, she has!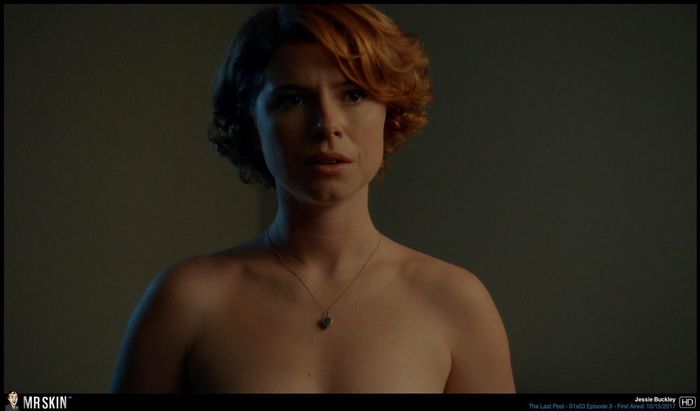 She made her big breakthrough when she competed on the UK reality series I'd Do Anything to compete for a role in the musical Oliver. She came in second place and was offered a different part in the musical which she actually turned down to star in a production of A Little Night Music. That ended up being a GREAT decision because that musical became such an international hit that it went to Broadway.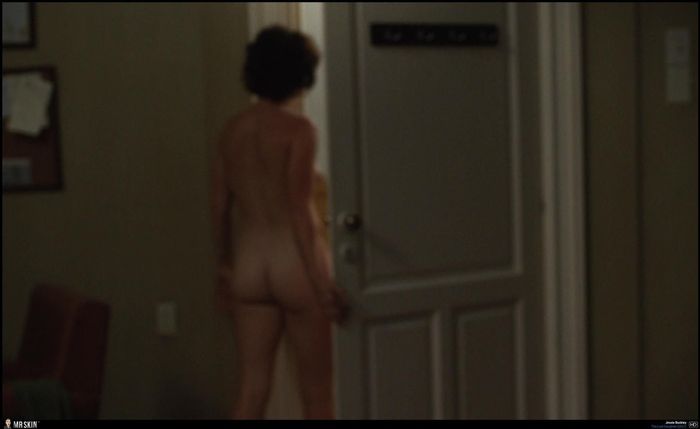 She made her Skin debut in the series The Last Post where she has nothing posted in front of her bare body except for a sheet. This seductive "look" at Buckley's body had fans buckwild for more. We even saw the slightest bit of crack from behind, but neither view from the front nor the back was sufficient enough to have us declaring this a nude debut of any kind. No, Miss Buckley would have to do a little bit more!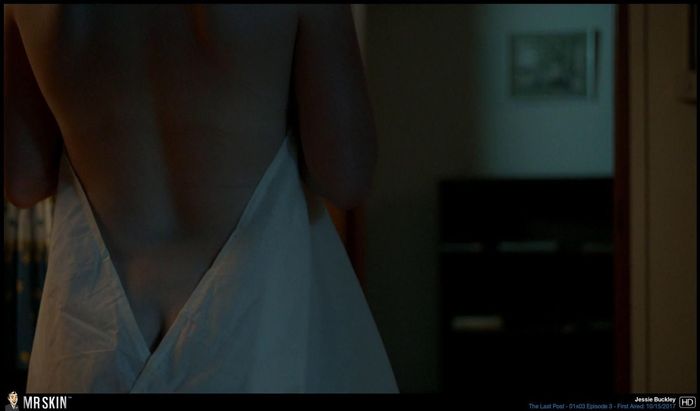 She then got naughtier in Taboo when she cupped her bare bosom to hide it from horny viewers like us. Then she showed off her breasts for the very first time in 2017's Beast. Beast? More like BREAST! Well, sort of. Her boobs are VERY blurry in this film, so while it may technically be a nude debut it still did not provide a clear shot of Jessie's tots.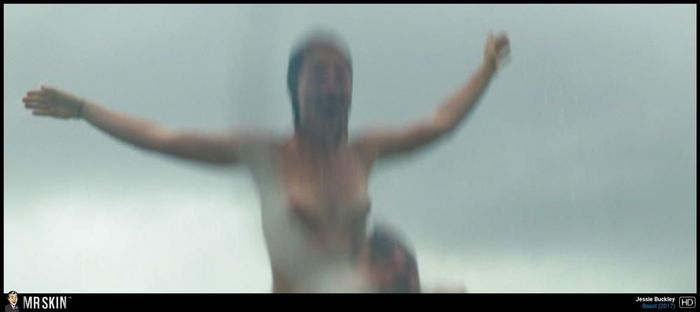 2020 would become a major year for the rising starlet. She played a Midwestern nurse with a dark side in the FX series adaptation Fargo, the leading lady in the Charlie Kaufman film I'm Thinking of Ending Things, Queen Victoria in Dolitte, and more. 2021 pushed her over the edge with a lead role in the highly anticipated A24 film Men as well as the Academy Award nominated film The Lost Daughter. It's clear from these titles alone that Jessie is very respected, especially in the indie film circuit where she has become a definite favorite of film fans.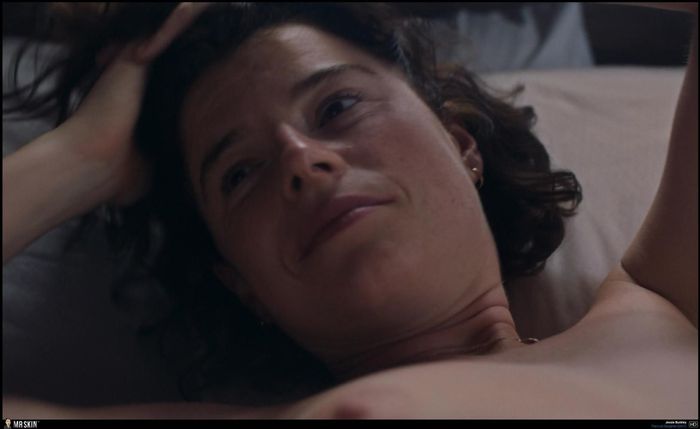 Her best work definitely came in The Lost Daughter, a film directed by Maggie Gyllenhaal in which Jessie Buckley plays the younger version of Olivia Colman's character. In this tense and fascinating drama, we see flashbacks where Jessie is getting busy with both her husband and an older colleague whom she wants to impress. In both scenes, we see her hard perky nips!
This film is great and all of the women involved (as long as co-star Dakota Johnson) are wonderful in the movie. Jessie showing her breasts in the film was a huge highlight for fans of the rising star. There is no doubt that there is a lot more to come from the redheaded minx. While we wait for more of Jessie, let's enjoy this scene: