Men lover her. Women love her. Everyone would drop their panties for the one and only Kristen Stewart. Kristen oozes sexuality and cool effortlessly in every single thing she does. Even if the part is not overtly sexual, Kristen cannot help herself but make everything kind of seductive. It especially helps when she goes nude. So let's give this goddess some praise on her birthday!
Kristen Stewart did not come out of nowhere. She was born in raised in Hollywood by Hollywood people because her dad was a TV producer and her mom was a scriptwriter. So it was only inevitable that Kristen would find her way to stardom. She popped into the zeitgeist for playing Bella in Twilight. She was the damsel in constant distress in that romantic teen vampire franchise, but it was everything that Kristen did afterward that had jaws on the floor. My favorite role of hers was in the 2016 indie drama Personal Shopper which is when I knew two things for certain: that Kristen Stewart is actually a very good actress and that she looks amazing in a harness that is cut out at the tits.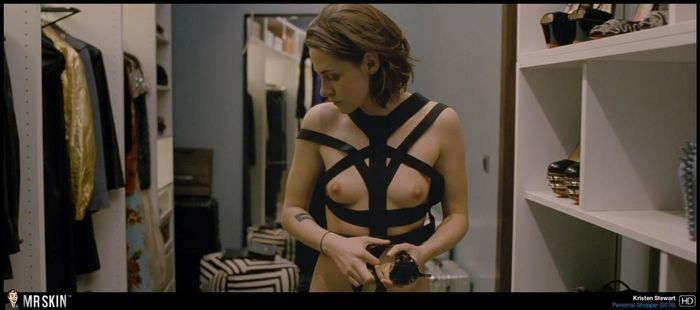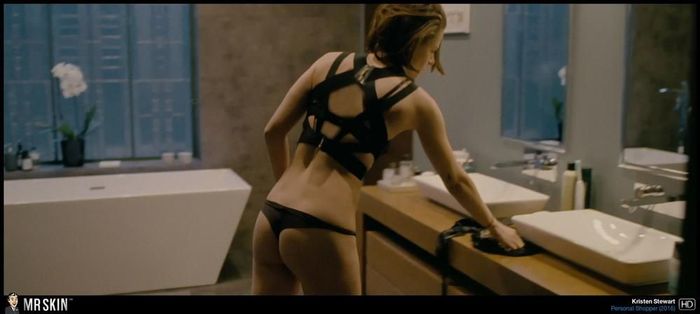 She went nude again in Lizzie which she co-starred in with Chloe Sevigny and the two of them stripped nude to commit the murders so that they wouldn't get any blood on their clothes. That's...smart? I guess? I feel weird advocating for that, but it's a movie so it's safe for me to encourage actresses going nude to commit their movie murders. Right? Right! Hey, if Kristen's ta-ta's are wrong then I actually don't want to be right.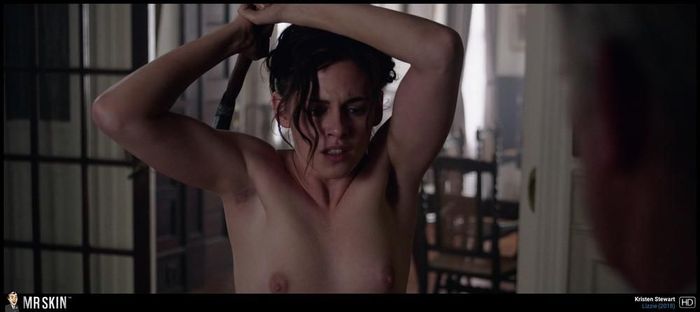 Happy 31st birthday to Kristen and her skintastic nude scenes. Let's hope she does more and more!