It's the last Friday of Pride Month (but nothing is stopping you from watching sexy lesbian scenes all year round), so I wanted to highlight a foreign film for Foreign Film Friday that is really queer. There are sexy Dutch babes in this Dutch-produced film that follows a lesbian trying to find her way through life by spending a lot of time in the bedroom. Let's check out Anne+:The Film.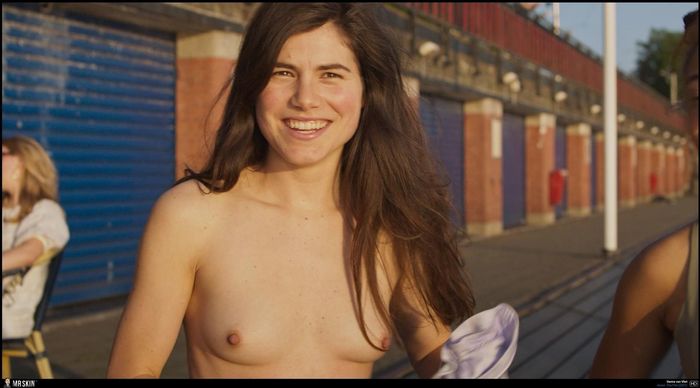 Valerie Bisscheroux directed this film about Anne, a lesbian in her 20s whose girlfriend moves to Montreal. Anne is played by hottie Hanna van Vliet. Now that she and her girlfriend have an ocean between them, Anne and her girl decide to open up their relationship. Polyamory is new and scary to Anne, but she wants to do it because she loves her girlfriend. Her girlfriend is played by Jouman Fattal, so I get it. Jouman's scarred boobs are beautiful!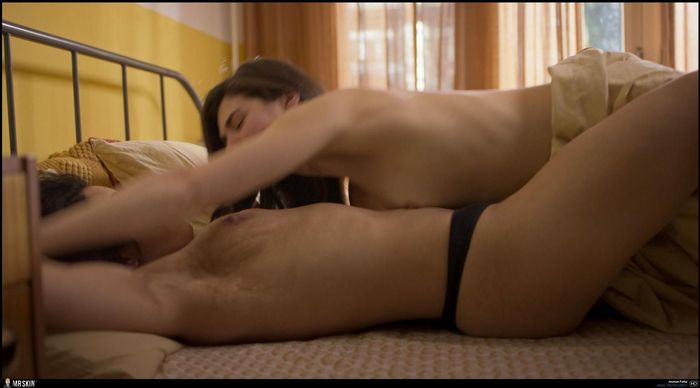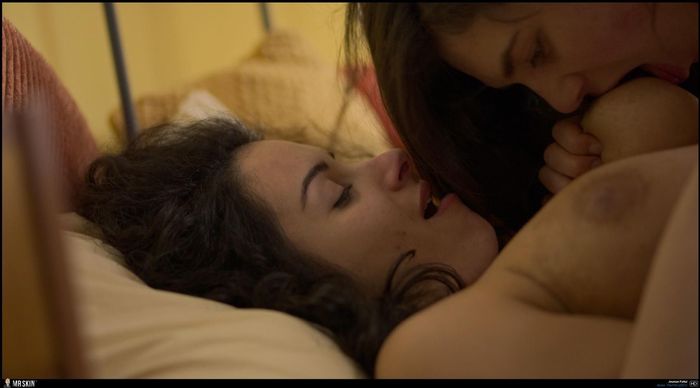 Anne hopes to move to Montreal to be with her girlfriend, but her plan experiences a major twist when she meets a trans drag performer named Lou. Lou and Anne meet at a club under a seductive disco ball that keeps them dancing. Speaking of drag performers, there are some really sexy ones with huge boobs. Did you know that drag is for anyone? It's true! There are many female drag queens which Ayla Satijn shows us in her hot ensemble.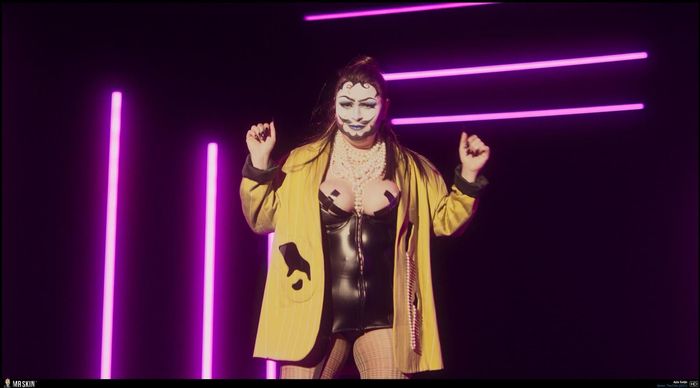 Lou is played by trans man Thorn Roos de Vries and their presence revitalizes Anne's sense of adventure and her sense of self. She realizes she was doing everything for her girlfriend. Now she must live for herself, her friends, and her sexual desires. She and Thorn do a lot of listening to Anne's sexual desires, continuing to open her up to more kinds of love in the world.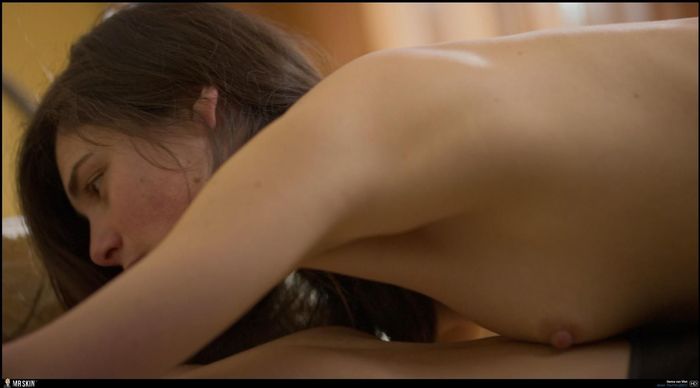 Speaking of Anne's friends, she does have a lot of fun hanging out with her girls. Her girls are just as hot and European as she is! Eline van Gils and Ayla Satijn play her friends who all show off their bodies as well. There is a scene where the girls ditch their tops and dive into the ocean. It is so very sexy!
Ultimately, Anne learns a lot about freedom in love. Things start going very well for Anne who works a writing job and tries to balance her career goals with her relationship goals. She also has to keep her girlfriend's goals in mind as well. She balances it all and balances her lusty lesbian lover (and her other lovers) in this film that celebrates Anne's pursuit of freedom. Everything that previously felt like a threat to her life is actually something that gives her more freedom.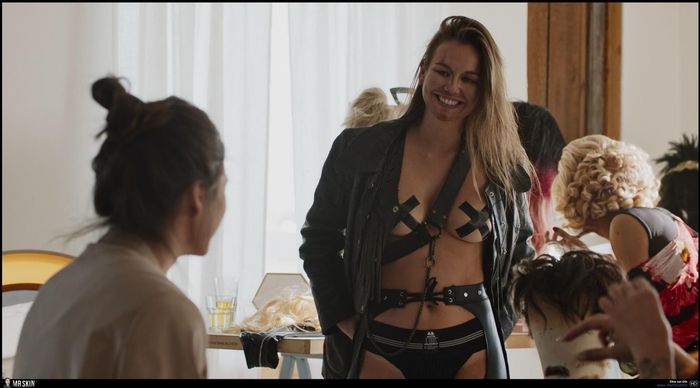 This is a fun film that is filled with hot European babes and nude scenes. It also promotes ideas about queer and free love, so if you are interested in that then watch the entire film. If you'd rather stick to the topless tits and the Dutch women making love to each other, then we have those scenes for you right here: