Elizabeth Posey is the next blonde bombshell that you need to know if you didn't already. She is a buxom blonde with a big smile, long legs, and a strong and sexy body. She is basically the model of a perfect woman and I have good news: she has gone nude!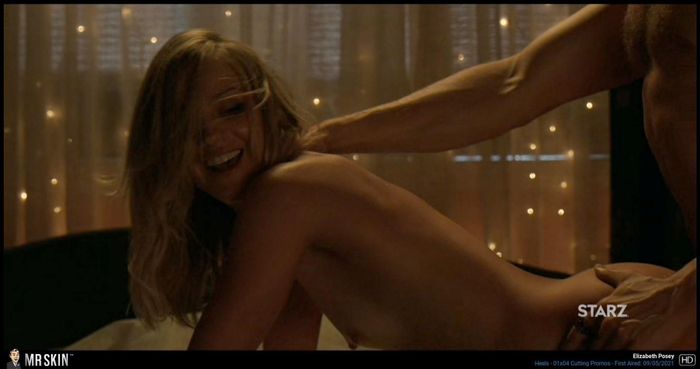 If the name Elizabeth Posey sounds familiar to you, that could be because she is part of a show business family. The name "Posey" is one you may have heard before. Her uncle is an actor named John posey and her cousin is Tyler Posey, another famous actor.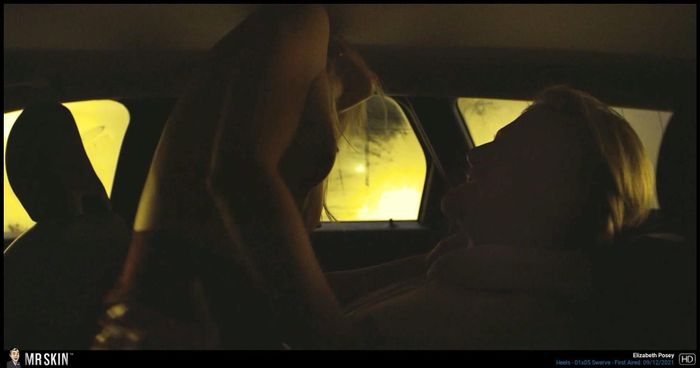 She became an actor when she made her film debut in 2017 in All I Wish. We wished for her to go nude and a few years later, she did just that. We got to know her after we saw her oiled up and sexy in a bikini during an episode of It's Always Sunny in Philadelphia.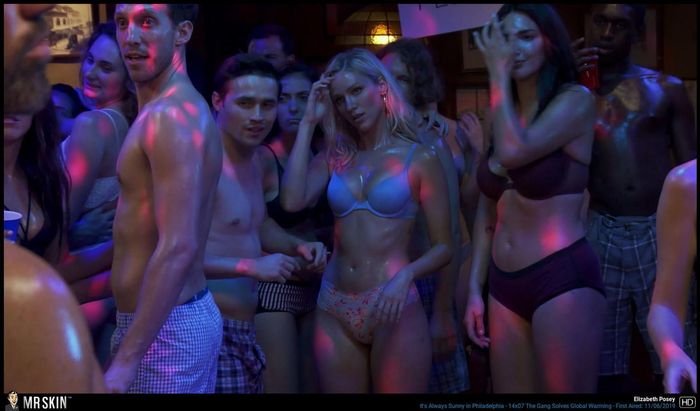 In the 2021 series Heels, she plays Tricia. She is sexy and naked in two sex scenes and a post-coital scene in which she sits up in a well-lit bed that shows her bare boobs.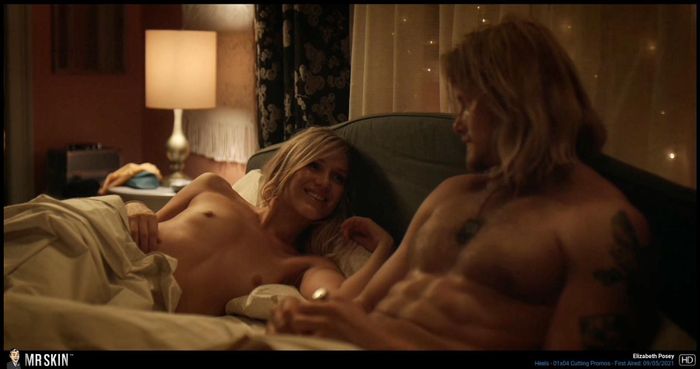 The series Heels is very hot right now. It shows us the insides of two brothers who are professional wrestlers, wrestling under the shadow of their famous wrestler father. Sounds like a soap opera, right? Well, wrestling storylines are kind of soap operas anyway, just with actual ass-kicking.
This series gives us all of that and then some when Elizabeth takes off her shirt and shows her nipples. Watch Elizabeth Posey naked and in bed in this sex scene. We are so happy that she showed us what was below her belt: