Actress, dancer, singer and hardbody hottie Teyana Taylor was Kanye West's special guest on Saturday Night Live over the weekend where she proudly wore a see-through crop top that showed off her rather prominent pasties that teased us by looking like huge saucers.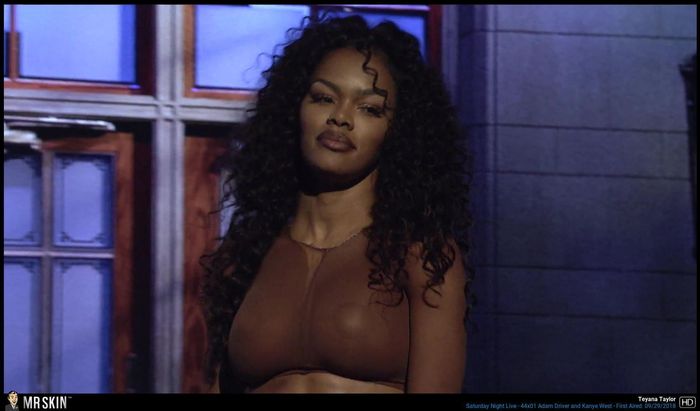 It can be hard to overshadow Kanye, but we definitely think she did it. It's almost like shewasn't wearing a shirt at all. We felt like we were practically waiting for her to take it off!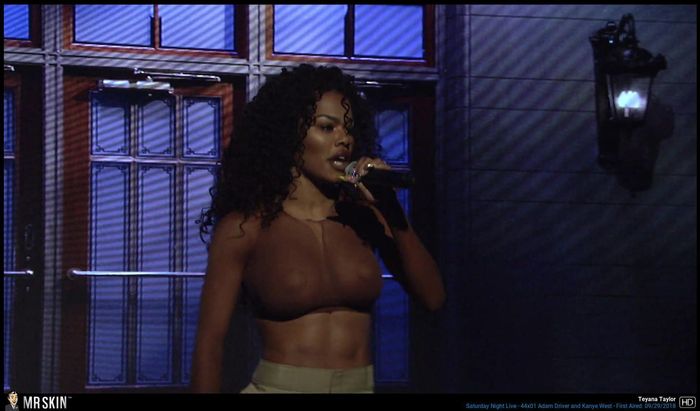 We've been teased by the possibility of her nips - sans pasties - in the past like in the movie The After Party where she played an exotic dancer, so she showed us a lot more than just her crop top fashion. We've seen her wear a slinky stripper costume that showed off those cans in a different way.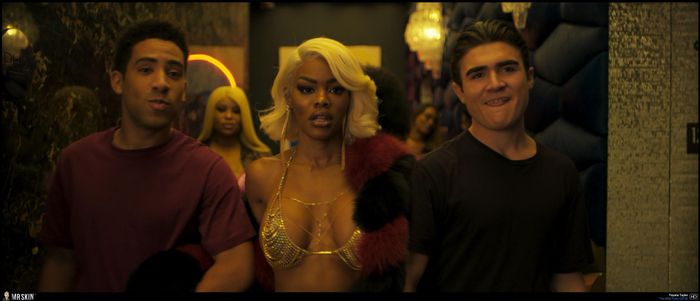 Teyana burst onto the scene as a dancer originally and was a judge on America's Best Dance Crew, so it was no surprise that she had incredible pole dancing skills in The After Party. We'd love for her to show off these kinds of moves yet again, so we highly encourage the powers of late nighttelevision to keep inviting Teyana on for special performances. She always makes it wortha watch!