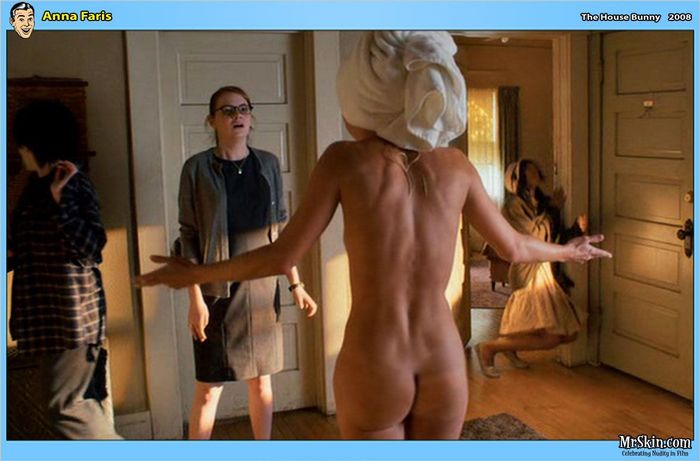 Comedienne Anna Faris is the perfect blend of funny and foxy, and the fact that she's never been shy about displaying her ass-ets on screen (in Scary Movie (2000), Smiley Face (2007), and The House Bunny (2008)) just makes us love her all the more.

After three long years without Faris flesh on the big screen, Anna makes her return to nudity this weekend with What's Your Number?, opening in theaters tomorrow. Anna was spotted streaking on set with her co-star Chris Evans a few months ago, and our Skin Skout has confirmed that Anna indeed shows her seat meat jumping off a pier naked 1 hour, 4 minutes in. We only see the bare butt from the back, leaving open the possibility of a body double, though considering Anna's nude history we're optimistic that that fanny is 100% Faris:










Members can see more from Anna Faris right here at MrSkin.com!