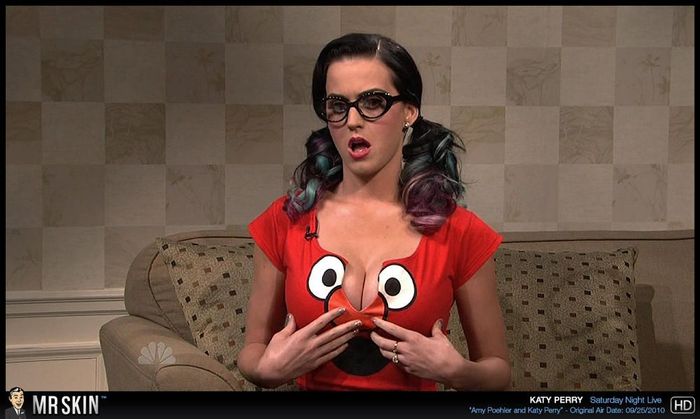 Dear Cleavage,
Sorry it's been so long since we've written to you. It's been a busy couple years here tracking down and taking screengrabs of you, keeping up with every movie and TV series and late-night talk show parody you like to make your appearances on. In case we haven't been clear enough, we're big fans. The biggest around.
I mean, sure, we prefer when you dress down, and maybe that sent the wrong message. Appreciating the female form at its barest is the name of our game, so we like it when you take off your coat and stay awhile. That bra has to get uncomfortable eventually, right? But make no mistake - we love a perky, pillowy pair perched up on some padding. Pushup bras present a nice set of boobs like an offering, nestling those knockers together in the nicest way. Have we mentioned we're fans?
That's why reading yesterday's viral Voguearticle, "Desperately Seeking Cleavage",hit us a little hard and left us feeling a little soft."The cleavage – those magnificent mounds pushed together to display sexual empowerment, to seduce, to inspire lust or even just to show off – is over, or at least, taking a well-earned break," they said.Apprently, no celebrities or high-fashion modelsare letting us look uponthat sacred snug schism and instead are opting to hide them away - maybe forever?!
We're not sure why you left so abrupdtly, Cleavage, butif we did something to make you feel unappreciated, we hope you'll forgive us. See, we love a ravishing rack in any form,be it bare or bra-clad, and no number of thigh-high slits or strangely placed cutouts could ever take your place.
Signed,
Really Desperately Seeking Cleavage