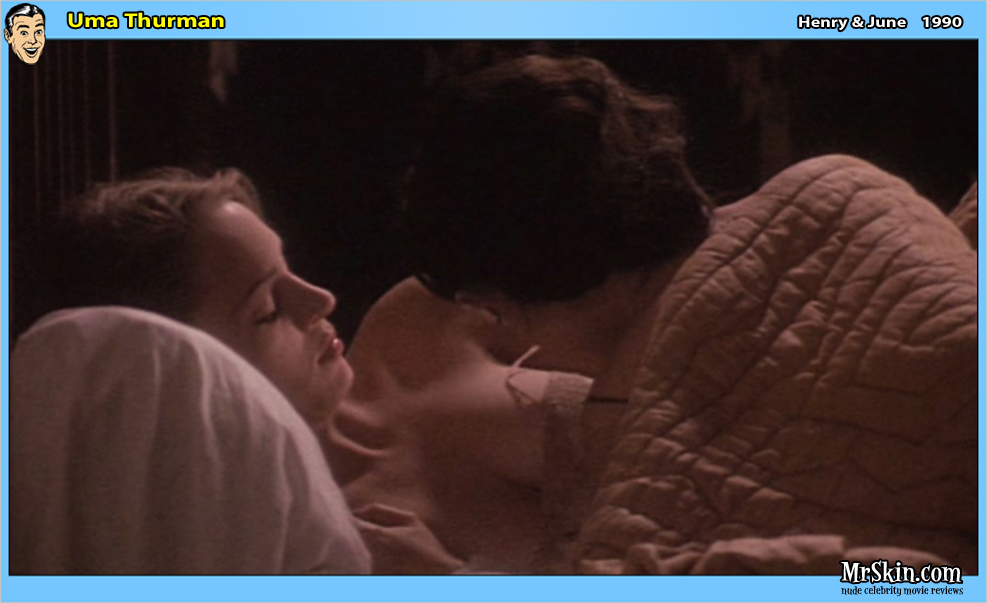 Turns out that giving her baby five different names may not be the most unconventional thing Uma Thurman's done lately.

Uma has joined the cast of Lars Von Trier's Nymphomaniac, which you may recall as "the movie with all the famous people boning each other." Billed as a "pornographic drama", Nymphomaniac stars longtime Von Trier collaborator Charlotte Gainsbourg as the titular sex maniac in a setup straight out of a '70s Euro-porn:

"One night, an old bachelor, played by Stellan Skarsgard, finds her in an alley, badly beaten. He takes her home to nurse her back to health, while she recounts to him her life of erotic adventure."

Uma's role in the film is as yet unclear, but she's no stranger to erotic drama thanks to her role in the NC-17 drama Henry & June (1990), where she indulged in a little lesbian exploration with Maria de Medeiros. It's been a while since we've seen Uma uncovered on the big screen, so here's hoping she gives us something to spank the anatomy to come next year.

See more pics and clips of blonde goddess Uma Thurman nude right here at MrSkin.com!